Hoops teams back on the hardwood this week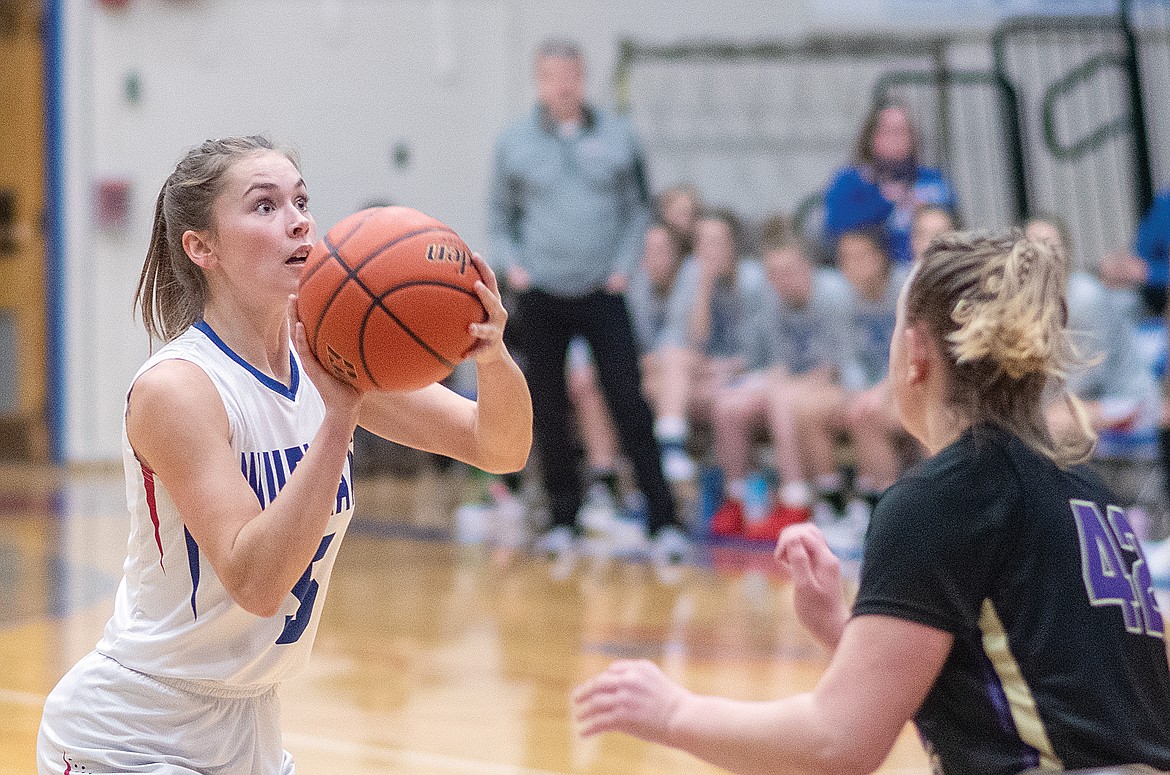 Maddie Robison lines up a shot against Polson last month.
|
January 5, 2022 7:50 AM
Hungry Horse News
After a week off for Christmas break, the Columbia Falls basketball teams will hit the hardwood this week.
The girls open up with a home conference game against Libby Thursday night, while the boys are on the road against the Loggers.
Libby's girls team is down a bit this year. The boys team is strong, noted Wildcat coach Chris Finberg.
"They've got two 6-5 kids that can play," Finberg noted.
The Wildcats (4-2) are coming off a huge 67-60 conference victory against Polson and Finberg said they key was that they shot the ball well from the line (15 of 19) and limited their turnovers.
"I like where we're at right now," he said. "The key is to continue to get better. The errors we've made are correctable. I feel like we're in a good spot."
The Cats losses haven't been blowouts. They lost to Browning by one and Hamilton by five.
The Columbia Falls girls are also 4-2. They went into the break with a 58-41 win over the Lady Pirates.
Like the boys team, coach Cary Finberg is playing a lot of younger girls this season. The defense at times has been stellar, but the offense is sometimes a bit rough, particularly if they get into foul trouble.
"Our kids battled and played hard," against Polson, he noted.
He said he likes the team's progress.
"We're kind of where I thought we'd be," he said. "Overall I'm happy with the way we're progressing."
The goal is to get better throughout the season and be prepared by tournament time.
He said the next couple of weeks will determine the girls' progress.
Both teams are at home against Class B Shelby Saturday in a doubleheader.
They picked up Shelby on the schedule after the AA squads of Flathead and Glacier went to an entirely AA schedule this season.
The girls play at 4 p.m. The boys at 5:30 p.m.
Recent Headlines
---