Arlie Edwin Toavs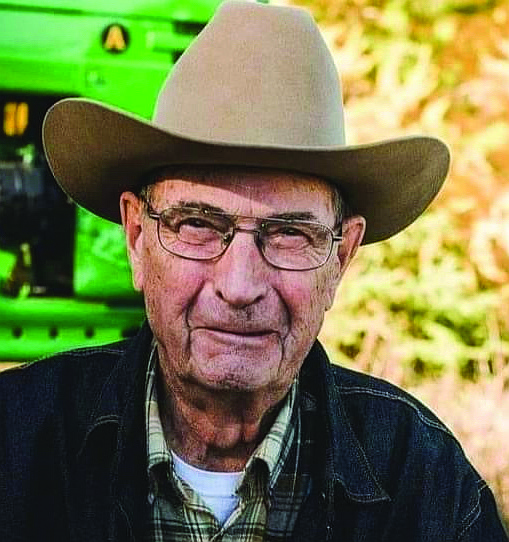 |
February 16, 2022 12:40 PM
Arlie Edwin Toavs went home to be with the Lord on Sunday Feb. 6, 2022 after battling COVID and a deteriorating heart condition. He was 90. Arlie was born in Wolf Point on May 15, 1931 to Nicholas and Katie Toavs.
Arlie grew up working on the family farm in Wolf Point during the Depression and endured many difficult years. During the 1940s including the World War II years, he helped his family harvest some of the most plentiful crops they ever had. At a young age, he developed mechanical skills working on tractors and farm equipment that would serve him well throughout his life.

His family moved from Wolf Point to Columbia Falls in 1948 and Arlie plugged into various jobs in the Flathead that involved his mechanical skills and farming experience. From 1951 to 1955, he served as an electrician in the Air Force and was honorably discharged as a Staff Sergeant. He relocated back to Columbia Falls in 1955 to care for his mother and joined his brother Wilmer running Toavs Oil Service which was located where the current Glacier Bank in Columbia Falls now stands.
In 1961, he renamed the business to Toavs Auto Repair and relocated to downtown Columbia Falls near the police station. Given his growing reputation, mechanical skills, and authentic and caring attitude, the business outgrew its downtown location. In 1977, he built a new shop on U.S. 2 west of Columbia Falls where the Logan Health Facility now stands. Despite deteriorating health, he continued with his business until 1998 when he sold it to Gary Anderson. This marked 43 years of serving Columbia Falls as a trusted mechanic and advisor.
On October 5, 1963, Arlie married Geraldine Joyce "Jean" Woolridge in Columbia Falls and they had one son, Ed, who was born in June 1971. Through many years of hard work and perseverance, they built a strong lasting family and business which touched many lives and serves as an example of what a Christian founded marriage and family is. Arlie would always put his family and friends' needs above his own and Jean would support him every time. He enjoyed working hard and helping people and served as the best example of giving to others. Arlie was always the one person others would go to for advice and help throughout his life.
In 1995, Arlie bought his first John Deere tractor which as a 1955 Model 70D which he restored. This was the first of many antique tractors he restored and this became his hobby for the rest of his life. He was a member of the Northwest Antique Tractor Association and actively participated in the annual September Tractor Show every year without fail. He also participated in the Heritage Days parade every year until 2021 driving his John Deere Model 70D. He enjoyed sharing stories about tractors and farming equipment with others and taught many people about mechanics and tractors.
Arlie is survived by his wife Jean of 58 years, his son Ed and wife Tracy; four grandchildren, Katie (Toavs) Olson and husband Eric, Christine, David, and Rebecca Toavs; great-grand daughter Amanda Olson; sisters Ruth Spenst and Hannah Shuttlesworth; sisters-in-law Velma Arvidson and Donna Simmons; brother-in-law Twerp Woolridge; and wife Marge. Special mention to his nephews Duane and Dave Toavs. He is also survived by numerous nieces and nephews and friends he considered family including his tractor buddies.
A Celebration of Life will be held at 11 a.m. on Saturday Feb. 19, 2022 at the Canvas Church in Kalispell with a reception to follow. While we grieve his absence, we celebrate his passing into God's presence.
Columbia Mortuary in Columbia Falls is caring for the family.
Recent Headlines
---