Glacier Park visitation at 2.9 million for the year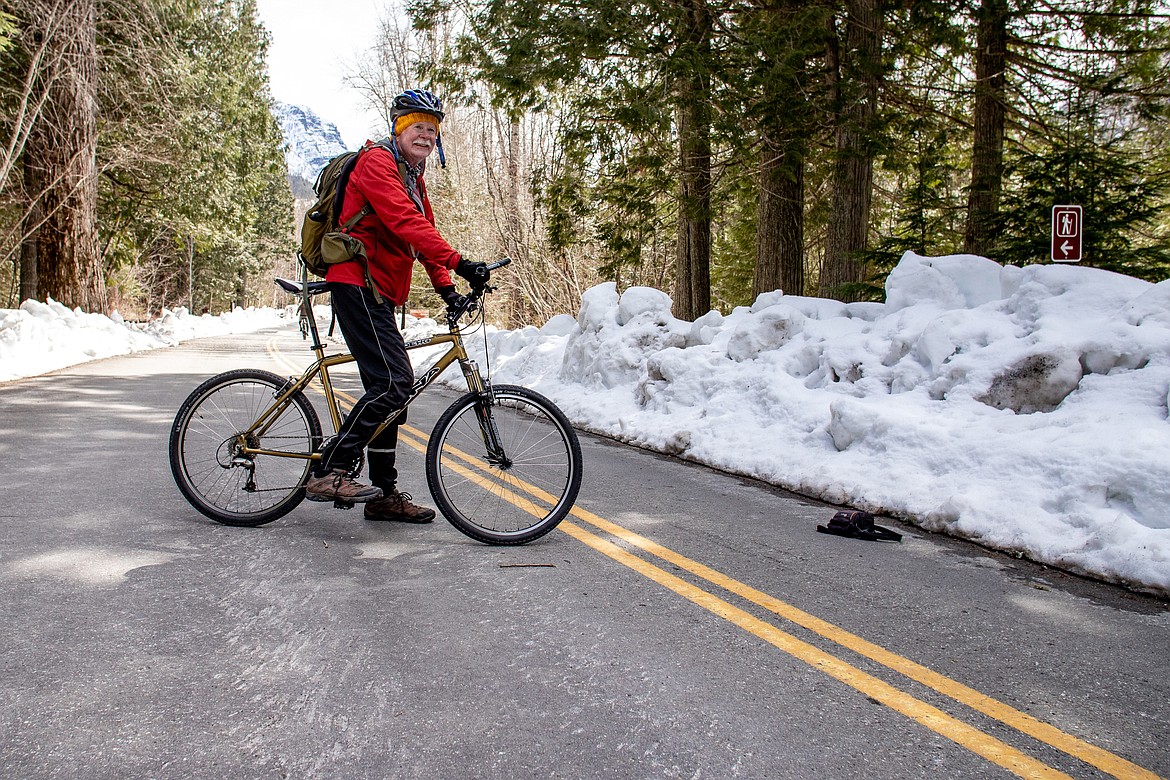 A cyclist pauses on the Sun Road last year in April. Glacier Park visitation came in at about 2.9 million people this year. (JP Edge photo)
|
December 28, 2022 7:20 AM
By CHRIS PETERSON
Hungry Horse News
It looks like Glacier National Park will see about 2.9 million visitors in 2022, which is down about 5.5 % over the 2021 and still one of the busiest years ever.
The numbers come in despite Glacier not having the Going-to-the-Sun Road open over Logan Pass until July 13 — one of the latest dates ever.
Through November, Glacier reported 2.894 million visitors, compared to 3.064 million last year.
This year Glacier required reservations to travel both the Going-to-the-Sun Road and enter the North Fork.
Polebridge saw a marked decline as a result — down 18.3% for the year, at 87,925 visitors compared to 107,621 the year before.
Glacier officials said previous visitation with no reservations at Polebridge were unsustainable. The North Fork used to be the quiet end of the park. The North Fork entrance to the park 10 years ago, for example, saw about 55,000 people for the entire season.
November 2022 visitation parkwide was about 21,000 people. Last year it was 26,300. This year's drop was about 20.5%.
November was a cold and snowy month in the park.
Even with this year's dip in numbers compared to last year, 2022 was still the sixth busiest summer ever in Glacier's history, as the trend for the park is to now see about 3 million visitors annually.
That surge started in 2016, when the National Park Service celebrated its 100th anniversary and it began a nationwide "Find Your Park" campaign.
It worked — in 2015, for example, Glacier saw 2.366 million visitors. In 2016, 2.946 million. In July 2017, Glacier saw 1 million visitors in that month alone. It was Glacier's busiest summer ever with 3.305 million visitors.
Now Glacier is trying to tamp down its numbers further, with a reservation system in 2023 that's parkwide at all the major entrances.
Recent Headlines
---