Man arrested without incident after high speed chase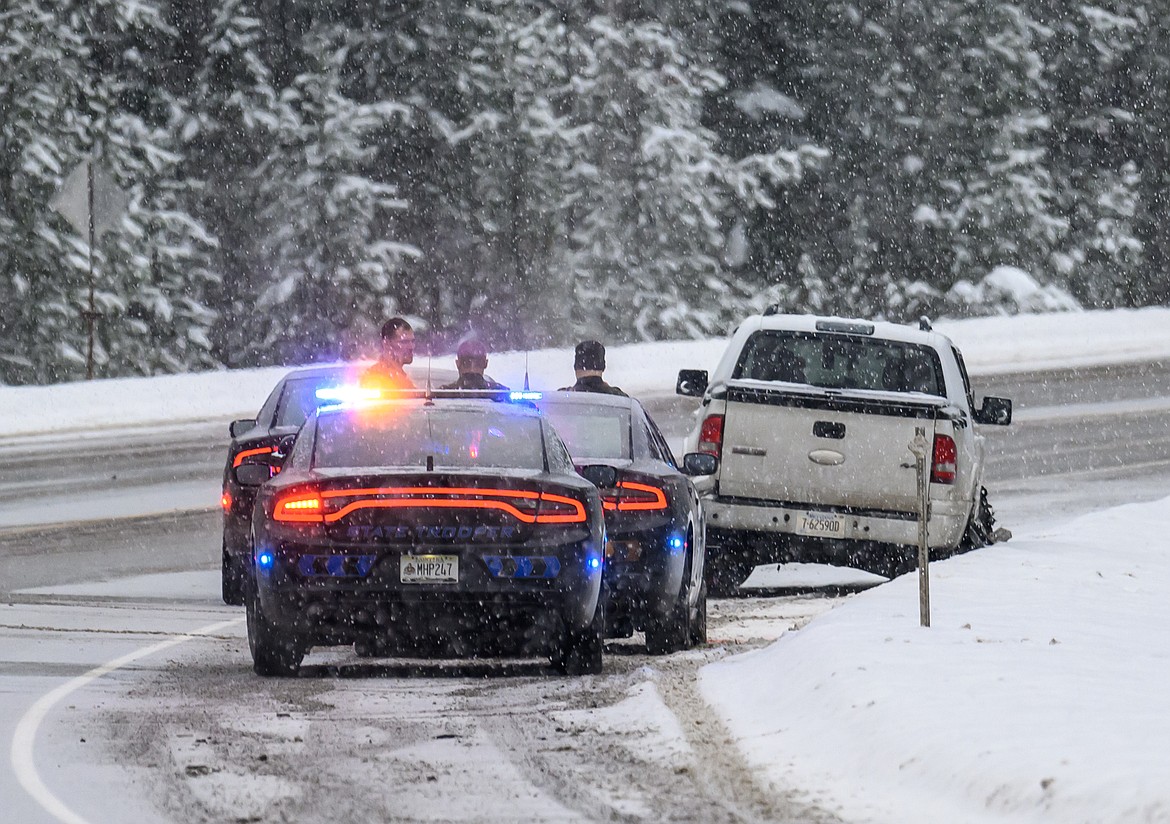 Montana Highway Patrol Troopers arrested a Kalispell man after a high speed chase that started in Browning down Highway 2. (Chris Peterson photo)
|
December 16, 2022 6:25 PM
A man wanted on a felony warrant out of Lincoln County led Montana Highway Patrol troopers on a long distance high speed chase Friday afternoon, but gave up peacefully in the end.
According to trooper Laramie Stefani, the pursuit began near Browning on Highway 2 for Richard Mongan of Kalispell.
The initial chase was called off because of road conditions, but Stefani picked up the pursuit of the white pickup Mongan was driving near Nyack Flats.
Flathead County Sheriff's Deputies as well as more Highway Patrol Troopers assisted and spike strips were put down, blowing out at least one tire on Mongan's truck.
Mongan pulled over near Lake Five and was taken into custody without incident, Stefani said.
Mongan was additionally charged with eluding arrest and criminal endangerment.
Laramie said he didn't know the exact charge Mongan faced out of Lincoln County.
Recent Headlines
---