Story: Climbers were descending Dusty Star when they plummeted to their deaths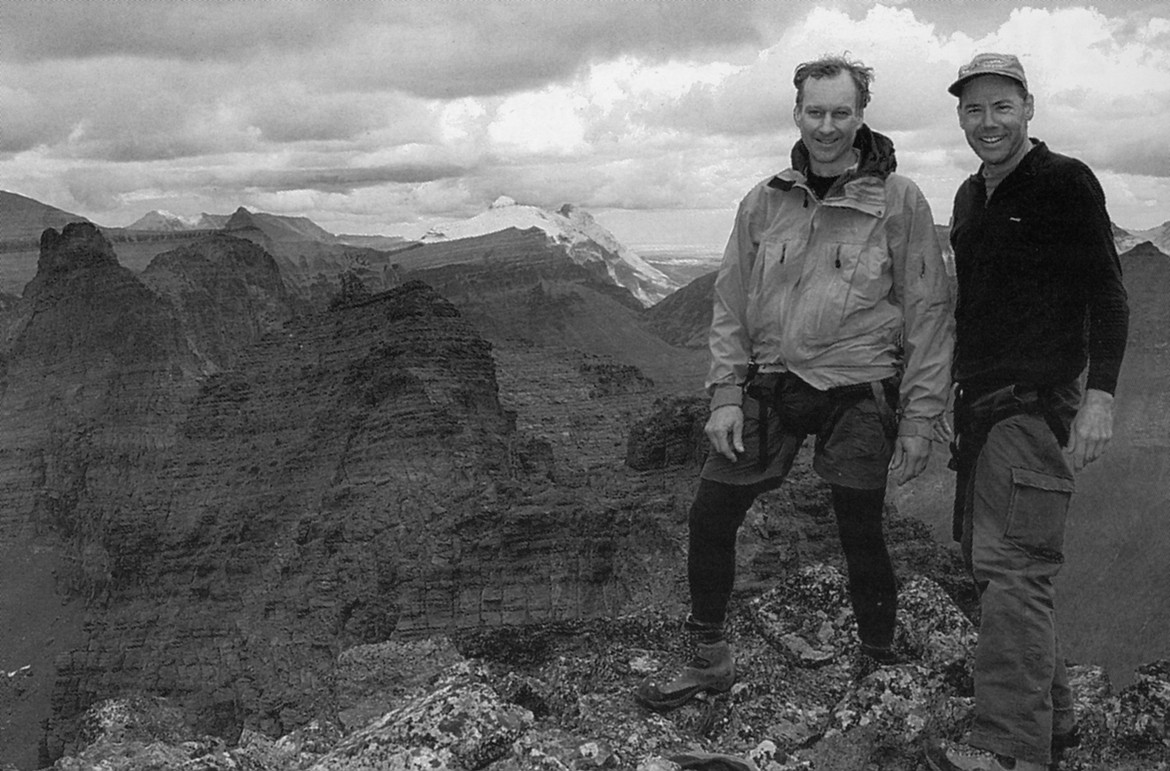 Jack Beard, left, and Brian Kennedy on the summit of Mount Doody in 2006. The two were trying to traverse the Cloudcroft Peaks in Glacier National Park from Doody, but ran into a host of cliffs. Photo courtesy of the Glacier Mountaineering Society.
|
August 26, 2022 6:20 AM
A pair of local mountain climbers who died in Glacier National Park were coming down the mountain after summiting the peak, photos recovered from one of the dead climber's cameras show, according to an Aug. 23 story by Owen Clarke in Climbing Magazine.
Brian Kennedy, 67, of Columbia Falls and Jack Beard, 67, of Kalispell died while climbing the sheer north face of Dusty Star Mountain in Glacier National Park on July 22.
According to Clarke's story, a camera that was recovered from Kennedy's pack had images of the two men standing on the summit of the 8,084-foot peak.
That would mean the two fell fell while on the descent.
The Glacier County coroner previously said the men fell an estimated 800 feet.
Both men were well-known in the Glacier climbing community and members of the Glacier Mountaineering Society.
Kennedy was the former owner and editor of the Hungry Horse News. He sold the paper in early 1999 to Lee Enterprises.
A memorial service for Kennedy is 4 p.m. Monday, Aug. 29 at the Glacier Outdoor Center Parkview Pavilion in West Glacier.
Clarke's full story is here.
Recent Headlines
---