Lorie Lynn Jorgenson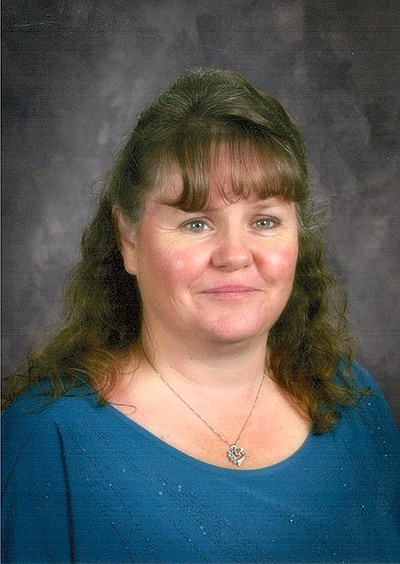 |
August 17, 2022 7:05 AM
Lorie Lynn Jorgenson, age 55, of Columbia Falls, passed away Aug. 10, 2022. She was born Aug. 30, 1966 in Glendive to Patricia A. Lightfield and Raleigh A. Lucas, Sr.
Lorie was all about her family and supporting them any way she could. She loved butterflies, clothing and Halloween. Her favorite color was purple. After graduating high school, Lorie worked at the local movie theaters and the Columbia Falls school system, besides being a business owner. Some of her hobbies included her family and friends, and playing various card and dice games. She will always be remembered for her cooking, hospitality, and hosting get-togethers. Lorie spread love and joy throughout the year by crafting and making ornaments for family and friends, especially during the holidays. She was loved by many and will be deeply missed by all.
Lorie is survived by her husband of 34 years, Roy A. Jorgenson; son, Arlyn N. Jorgenson; mother, Patricia A. Lightfield; sister, Tami K. Lucas; brother, Raleigh "Butch" A. Lucas, Jr.; brother, Timothy S. Lucas; sister, Lanette Newman (Jay); numerous nieces and nephews; and brother and sister-in-laws: Hiram Jorgenson (Ronda), Donald Jorgenson, Norma Ferrullo, Francis Jorgenson (Flor), George Jorgenson and Mona Bell; Rose Chambers (Ron), and Laurie Iverson (Jerome).
Funeral services for Lorie Lynn Jorgenson will be at 5 p.m. Thursday, Aug. 25th at Columbia Mortuary, 1010 4th Avenue West, Columbia Falls, MT 59912. Family and friends are being called for viewing on Thursday starting at 4 p.m. A celebration of life will be held for Lorie on Aug. 27th at her and her family's home. To send online condolences, please visit www.columbiamortuary.com.
Recent Headlines
---