Brian McKenzie Kennedy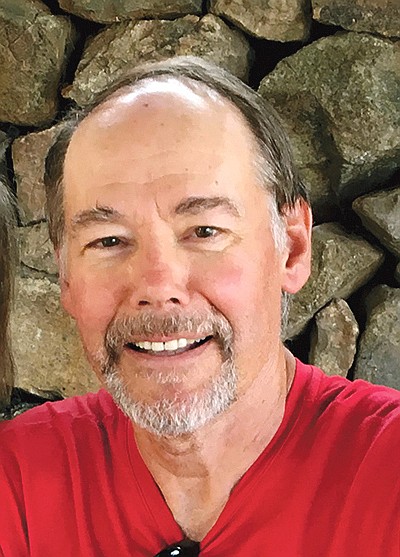 Brian McKenzie Kennedy, 67, died Friday, July 22, 2022, in Glacier National Park in a climbing accident on Dusty Star Mountain.
Memorial services will be at 4 p.m. Monday, Aug. 29 at the Glacier Outdoor Center Parkview Pavilion in West Glacier.
He was born June 1, 1955, in Lander, Wyo., to Bruce McKenzie and Betty (Green)  Kennedy. He moved to Greybull soon after and graduated in 1973 from Greybull High School, where he excelled in football, basketball and track. He graduated in 1977 with a degree in journalism from the University of Wyoming, where he was a member of the ATO fraternity and edited the Branding Iron student newspaper.
He worked at the Sheridan Press in Sheridan, Wyo., after college and then in 1978 moved to Columbia Falls to own and edit the Hungry Horse News and later, the Whitefish Pilot. He won numerous state and national awards during his newspaper career, which satisfied his desire to write, photograph and produce. But it was the beautiful Flathead Valley and Glacier Park that fulfilled his desire to be in the mountains, which began with his childhood in the Big Horn Mountains in Wyoming.  He was always happiest in the mountains.
He appreciated the physical and mental challenges that Glacier National Park and surrounding mountains provided, whether it was in winter skiing in the back country or at ski resorts, where his perfectly executed turns and form made people stop to watch, or in the summer when he could camp, fish and climb.
It was in climbing and mountaineering that Brian excelled. Before his accident, he had climbed almost every named peak in Glacier Park, once winning a Glacier Mountaineering Society award for scaling all of Glacier's 10,000-foot mountains in less than two years. He had made 230 summits in the park out of 234 on the Glacier Mountaineering Society's list of peaks. He was awarded the group's J. Gordon Edwards Lifetime Achievement Award in 2009 for expertise in alpinism and mountaineering. 
He also climbed the highest peaks in the West: Rainier, Hood, Granite, Gannett, Borah, Humphreys, and many other mountains in Montana, Canada and abroad. And in 2015 he summited Denali, the highest peak in North America, with three other Glacier Mountaineering Society members on a self-guided trip. It was his proudest climbing achievement.
He particularly enjoyed climbing with his friend, Jack Beard, who also died in the July 21-22 climbing accident. They shared friendship and a mutual respect of mountaineering and Glacier.
He joined the Glacier Mountaineering Society in 1982 and served on its board. He also was editor of the GMS Journal for 14 years from 2001-14, where he used his photography and writing skills to pass along the love of climbing share by GMS members. He was considered a climbing hero and mentor, and was respected for his humility despite his many achievements.
Brian enjoyed reading newspapers daily, sports of all kind, music, history, photography, his family, dogs, ping-pong parties, working outside at his home, IPA and breweries. He had recently volunteered with the Upper Flathead Neighborhood Association.
He married Carol Pollock in 1982 and they had three children, all of whom were born in the Flathead Valley. They were later divorced.
Brian is survived by his three children, James McKenzie Kennedy of Cave Junction, Ore., Justin Taber Kennedy of Windsor, Calif., and Christina Lynn Kennedy of Billings, Mont.; four grandchildren Sophie, Rollo, Rumi and Ava Kennedy; girlfriend Denise Davies; siblings Ann (Bill) Kennedy Turner of Gillette, Wyo., and Bob (Jeanna) Kennedy of Cody, Wyo.; an aunt and four cousins.
He was preceded in death by his father in 1992 and his mother in October.
In lieu of flowers, donations can be made to the Upper Flathead Valley Neighborhood Association or Citizens for a Better Flathead.
Recent Headlines
---