West Glacier Vision plan will see refinement in coming weeks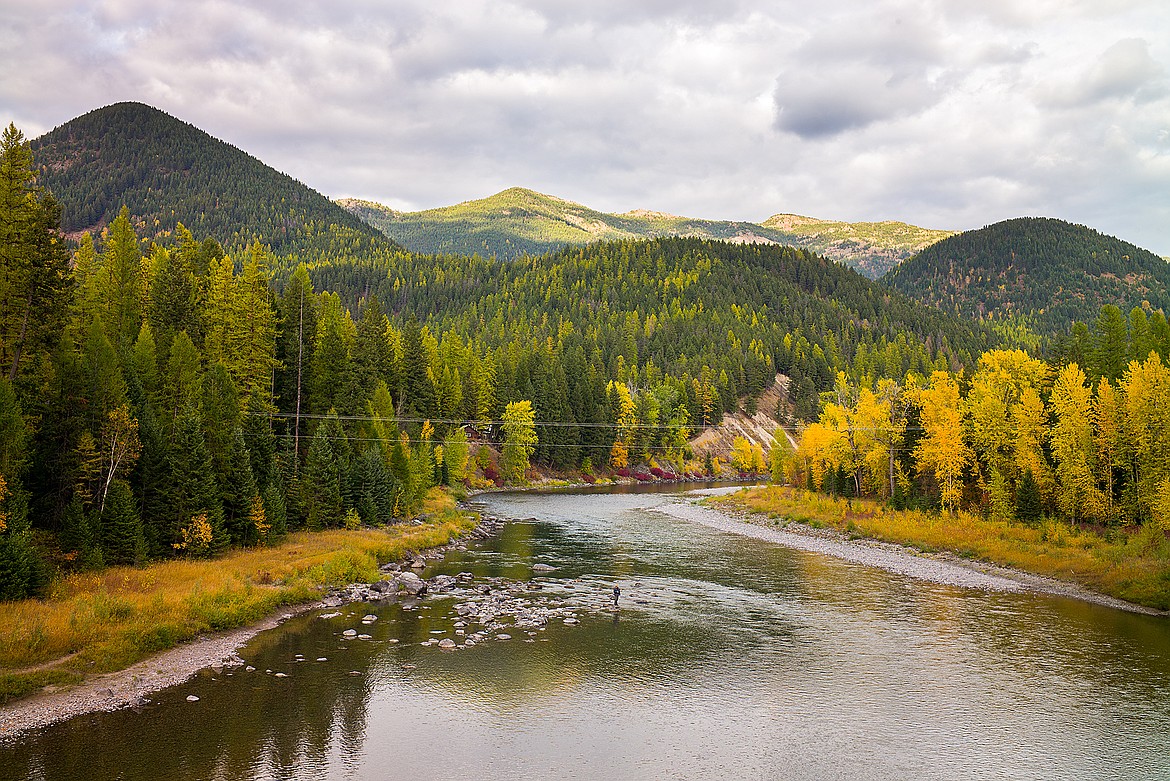 An angler fishes the Miidle Fork of the Flathead at West Glacier.
|
September 29, 2021 8:50 AM
The West Glacier Vision plan is nearing its final stages and will go through some final edits in the coming months, planning team member Monica Jungster said recently.
The plan outlines a framework for how the gateway to Glacier National Park's west entrance will look into the future.
Jungster said in the coming weeks, members of the planning team will work with the county planning board on editing some of the plan's language so it conforms with the county's growth policy.
"They were gracious about wanting to work with us," Jungster said of the planning board.
A meeting date had not been set by presstime.
West Glacier is largely defined by its community of businesses that cater to visitors to Glacier National Park, from family-owned raft companies, to corporations like Pursuit, which owns almost all the retail space along the Going-to-the- Sun Road just before one enters the park.
While there's a variety of interests, they've worked well together, Jungster noted.
"We're getting to the end goal here," Jungster said.
It was developed through partial funding from the National Park Service Rivers, Trails and Conservation Assistance Program.
The plan has five main goals: Preserve community character and sense of place; create a safe and resilient community; enhance community communications and participation; support sustainable outdoor recreation opportunities; and provide seamless transportation connections.
Some of the on-the-ground goals are fairly simple, like sprucing up the underpass at the BNSF Railway tracks. Others would take significant funding, like better bike paths and new street layouts that would "help create an accessible, welcoming, and safe West Glacier Main Street."
The plan would also update some of the zoning and other regulations for the area, which date back to the mid-1990s and don't always fit what is needed today, as visitation has surged over the past half-decade, with more than 3 million people visiting Glacier National Park now annually.
---