Columbia Falls brewery part of class action lawsuit claiming overcharges by Secretary of State's office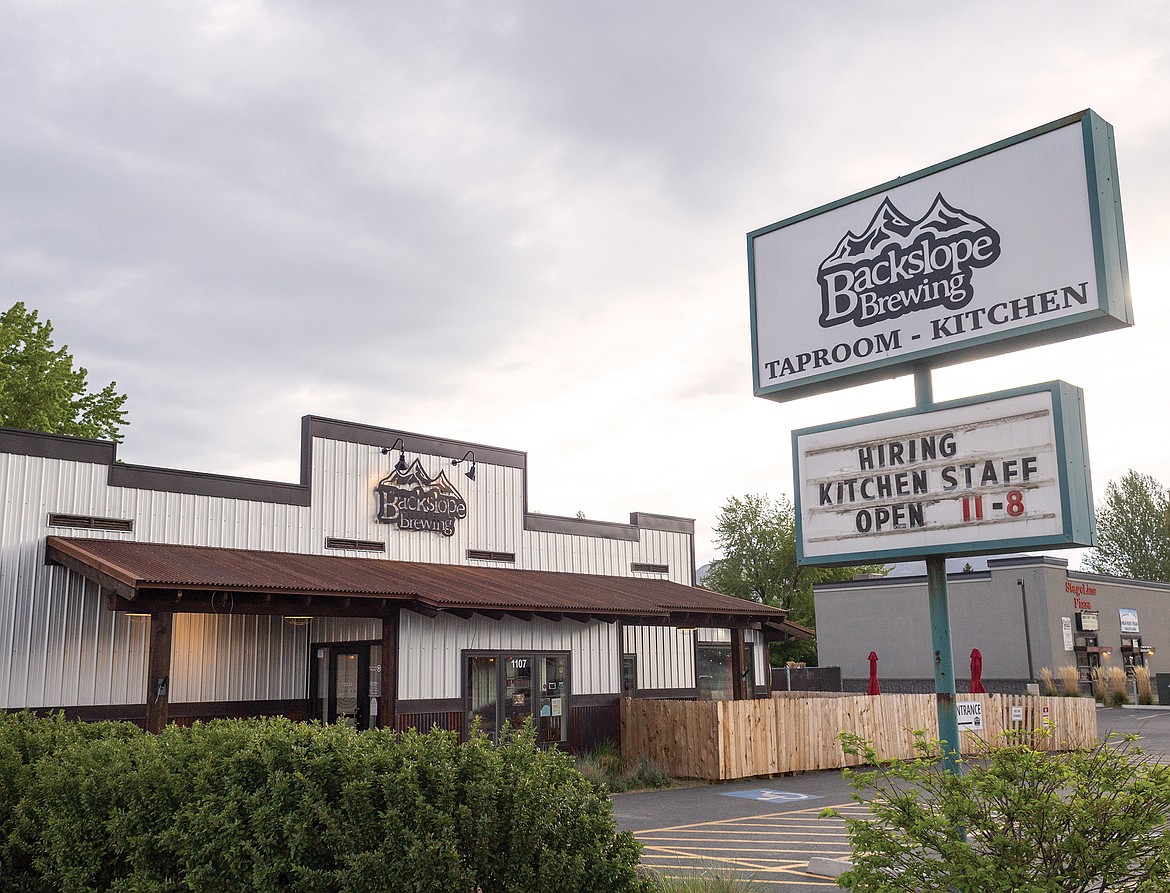 Backslope Brewing in Columbia Falls.
by
CHRIS PETERSON
Editor
|
September 2, 2021 2:05 PM
A Columbia Falls business and seven others across the state have filed a class action lawsuit claiming the Montana Secretary of State's of Office is double charging businesses for fees, sometimes without their knowledge.
In addition, the office makes it difficult to get a refund for the double charges, because the request has to be in writing, it can't be simply done electronically, like most modern-day refunds, a suit filed in Lewis and Clark county district court claims. Some businesses are still waiting for their refunds, more than a year later.
"In Montana, the Secretary of State has a side hustle," the suit claims.
The duplicate charges typically aren't much — $20 or so — but they added up to $120,000 in duplicate charges last year alone, the lawsuit claims.
Backslope Brewing Co. of Columbia Falls is one of the eight plaintiffs in the suit filed by Rylee Sommers-Flanagan of the nonprofit Upper Seven Law Firm.
The 16-page complaint claims the duplicate charges came in a couple of different ways. One way was when the customer entered credit card information and, without realizing that payment had been processed, they'd hit the "submit" or "pay" button twice.
The second charge would come when the business paid, but the credit card system didn't properly communicate with the Montana Statewide Accounting, Budgeting and Human Resources System that payment had been received.
"The customer would then receive a notification of nonpayment or late payment or even a dissolution notice and would pay again, not realizing that in fact they had already paid the fee in question," the suit claims.
The errors are easy to catch and rectify electronically, the suit maintains, but instead, the state requires businesses to request refunds in writing.
The incidents first came to light by reports from the Independent Record in Helena in 2020.
At the time, the Secretary of State's office claimed in the duplicates only happened from March to April 2020.
But the suit claims the duplicate charges are continuing to this day.
"Upon information and belief, the Secretary has continued to wrongfully retain overcharges from its customers through fiscal year 2021 and into fiscal year 2022," it claims.
Sommers-Flanagan said she knew of at least two businesses who requested refunds in writing, and still have not received them.
The suit asks the court, among other things, to find the refund policy unlawful and to return all "unlawfully retained fees."
The other plaintiffs in the suit are Purple Snow Promotional, Pine Street Rentals, Essential Mountain Products, Black Dog Farm, The Mental Health Update and Wicked Good Handyman Service.
The Secretary of State's Office did not immediately respond for a request for comment on the suit.
---