Spikers drop two in past week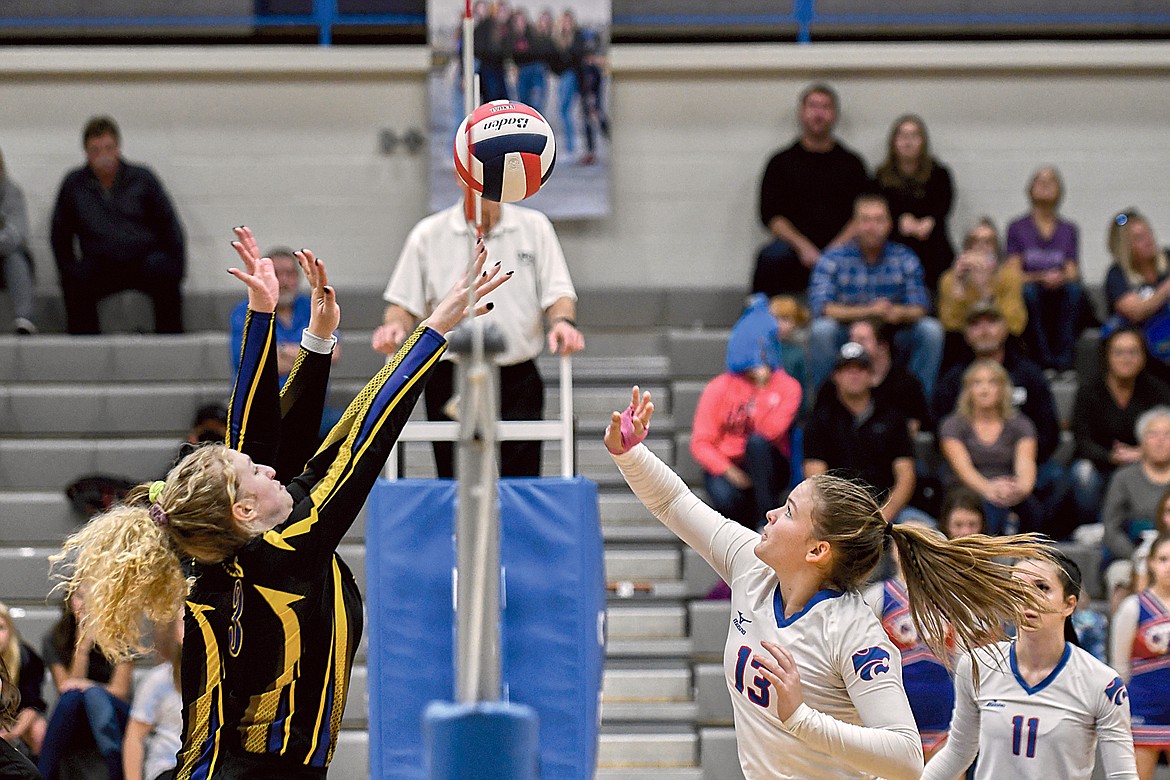 Grace Gedlaman for Columbia Falls and Ember Rode for Libby go for it at the net on Oct. 19, 2021. (JP Edge photo)
|
October 27, 2021 7:05 AM
The Columbia Falls volleyball team had a rough go of it last week, losing to Libby in three sets at home last Tuesday 25-23, 25-14 and 25-14. Against Ronan on the road Thursday they lost 25-21, 25-19 and 25-17.
Grace Gedlaman led the squad with four kills against the Loggers, while Haylee Lawrence had 12 digs.
Against Ronan, Madeline Stutsman had three kills and Jazzy Marino had 10 assists.
"Libby showed up, knew what they wanted to accomplish and did it. They outplayed us. My message to the team was: This is what end of season volleyball looks like — get on board and let's get back to work," coach Jolandie Brooks said.
---