M. Glenn Kolodejchuk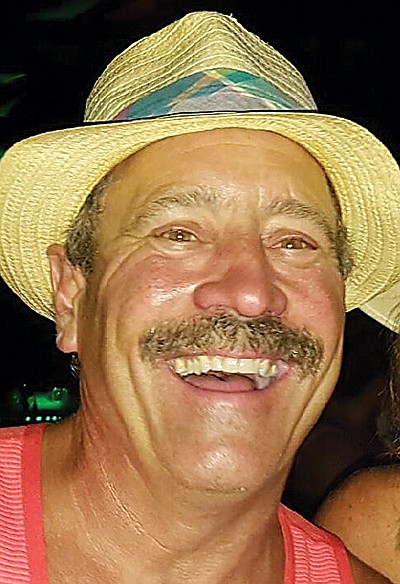 |
October 27, 2021 7:45 AM
M. Glenn Kolodejchuk was escorted by angels on a rainbow straight to heaven on Oct. 18, 2021. Glenn was born minutes after the famous astronaut John Glenn was circling Earth for the first time ever in history to Isadore and Eileen Kolodejchuk. The local newspaper called him the "Astronaut Baby."
Glenn is survived by his wife Kelli, and four sons, Chase, Cody, Damon and Logan, along with two grandchildren, Zoey (Chase) and Tanner (Cody) — these kids are his pride and joy! — his father-in-law, Jerry Hastie; his sister-in-law, Michelle Jedlicka; three brothers and three sisters that helped love and raise him into the outstanding, true to the core, human being he was on earth, Allen, Arlen, Ann, Ardell, Ryan and Annette; including many nieces and nephews that have all been a very big part of Glenn's life.
Glenn … a stellar husband, father, brother, uncle, cousin, boss, co-worker, coach, grandpa and friend, a truly special man, was absolutely loved by everyone he encountered in life!
He worked all his life in the timber industry. It did not stop there; he was a man of many talents. He had a vision and could build anything and fix everything.
Glenn was passionate about life! He experienced oodles of epic adventures with friends and family. His interests were endless … hunting, fishing, snowcatting, boating, wood cutting, cars, music, laughing and making people laugh, tinkering in his garage 'till wee hours in the morning and sharing all that he knew with his four boys.
Glenn's greatest passion was following his boys in schooling and sports. Glenn loved immensely, had a million-dollar smile and infectious personality; he will forever live on in our hearts and be sorely missed.
Until we meet again, Glenn Kolodejchuk … we love you forever and find solace in knowing that God only takes the best of the best.
Glenn's celebration of life will be held at the Kalispell Fairgrounds Expo building on Nov. 20 starting at 2 p.m. There are many stories to be shared. Please come and honor our beloved Glenn Kolodejchuk.
---