Barbara Ann Lawrence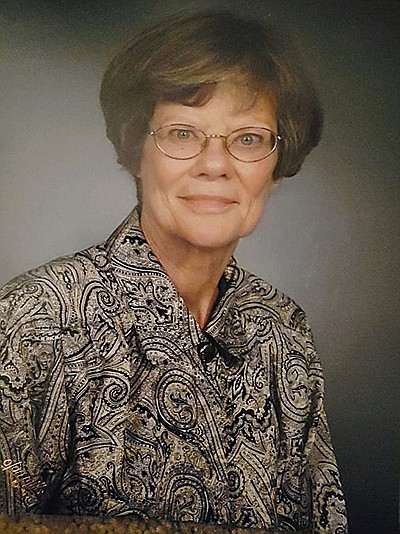 |
October 27, 2021 7:35 AM
Barbara Ann Lawrence passed away on Oct. 19th, 2021. Barbara was born in Paris, Texas on Sept. 19, 1932, the only child of Karl and Lucile Knecht. Left to her own devices as a child, Barbara would fix her breakfast and get herself to the Catholic Elementary School she attended. She graduated from Longview High School and then earned a nursing certificate from Parkland Hospital in Dallas.
Barbara loved Big Band music and in 1952 she met trombone player Don Lawrence. Their first date was to a Billy May concert. Barbara was so excited about going to the concert that she neglected to tell Don that she had her appendix removed just two days earlier. They were married six weeks later on Dec. 29th, 1952. They remained married for 69 years until Barbara's death.
Barbara and Don moved to Missoula where their first child, son David, was born in 1956. In 1959 Don took a job teaching music in Columbia Falls and there they have remained ever since. The family was complete when daughter Rebecca (Becky) was born in November 1961.
Barbara loved being a stay at home mom and raising her kids. She loved animals and working in the yard. She endured much teasing from the family every spring when she meticulously plucked every maple seed out of the garden. She liked to cook, and made the best German potato salad on the planet.
Barbara was a member of the United Methodist Church. She was also an active member and Past President of the BI, P.E.O. chapter.
In 1980 Don took a one year job teaching in Germany. Don and Barbara loved being in Germany and when Don retired they went back many times with Don's brother Paul and his wife, also a Barbara.
"The Barbara's," as everyone called them, had the same middle name and the same birthday. The two of them danced together at every Oktoberfest while their husband's played in the band. Their favorite dance was a schottische.
Barbara loved music and dancing. She took tap dancing lessons and she was a dedicated member of the Columbia Falls Community Choir — the kind that goes home and practices! She was always supportive of Don in his pursuit of music. He credits her with his musical success and says he could not have done it without her.
Barbara was preceded in death by her son David and her son-in-law Randy Bekkedahl. She is survived by her husband Don and their daughter Rebecca.
There will be a visitation at the United Methodist Church at 1017 2nd St W in Columbia Falls on Friday, Nov. 5 from 5-7 p.m. A memorial will be held at Columbia Mortuary at 1010 4th Ave W in Columbia Falls on Saturday Nov. 6 at 2 .pm. Columbia Mortuary in Columbia Falls is caring for the family.
---