Sempf wins Western A Classic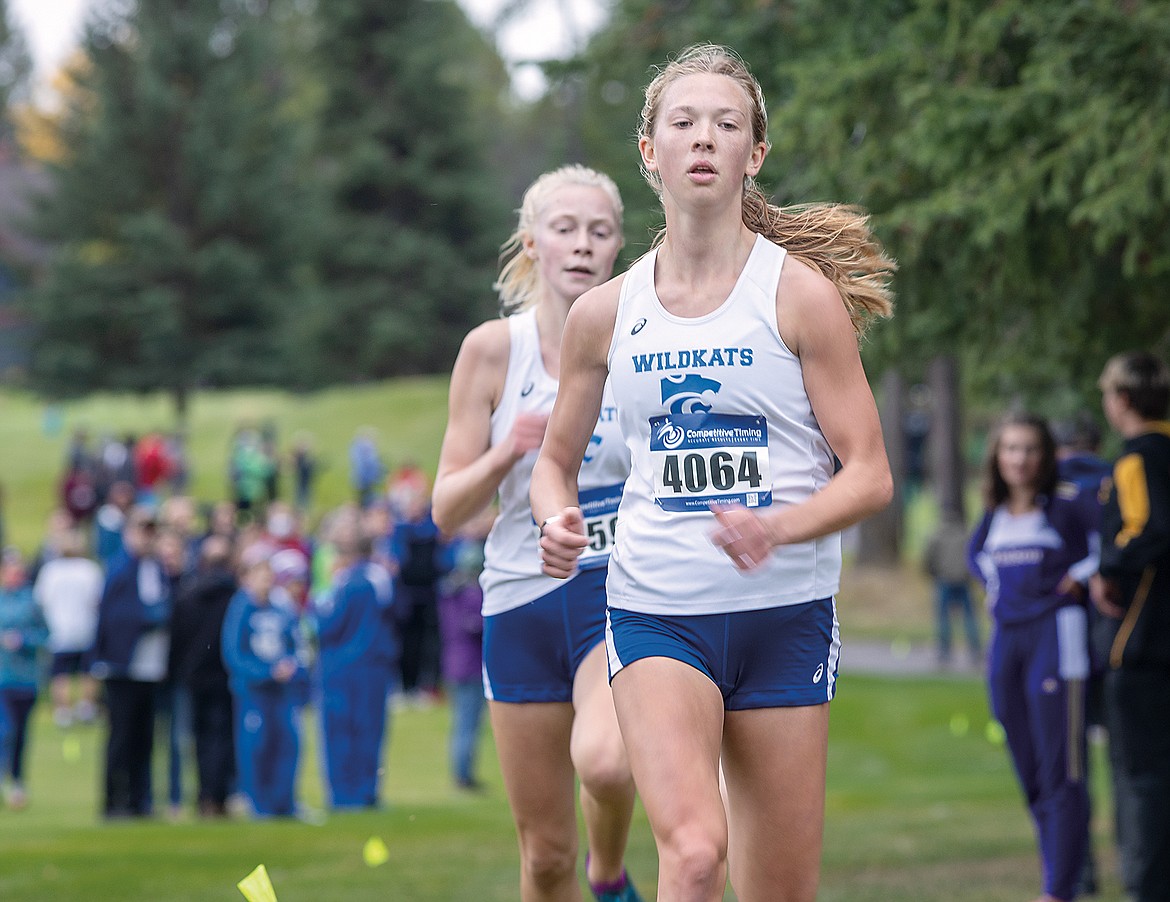 Hannah Sempf and teammate Siri Erickson run in Whitefish earlier this season. Sempf won the Western A divisional title.
|
October 20, 2021 7:45 AM
Senior Hannah Sempf ran a personal best as she was the girls champion at the Western A Classic cross country race in Dillon Saturday.
Sempf clocked a 19:38.1, her best race of the year and the third fastest time in school history.
As a team, the girls took second behind Corvallis.
Freshman Marissa Schaeffer also had a great race, taking 13th with a 21:42.
Siri Erickson had a tough race, taking 15th with a 22:01.7. Erickson and Sempf had been running together all season long, but she became ill during the race, coach Jim Peacock said.
"That last mile (for Erickson) was brutal," he said.
Peacock noted Schaeffer had a great race. This is her first year not just running cross country, but competing in any organized sport. The freshman is really doing well.
Julia Martin was 16th with a 22:03.4.
Courtney Hoerner was 19th with a 22:30.5 to round out the scoring for the girls.
Peacock is hopeful for the girls team this weekend at the state A championship in Missoula.
If the top five runners race as well as they're capable of, the girls have a shot at bringing home some hardware.
On the boys' side, Logan Peterson was 10th with a 17:41. Jack Phelps, James Peterson and Quinn Clark took 20th through 22nd and Brock Swope was 30th as the boys took third. Hamilton won the boys title.
Peacock was pleased with Phelps and said if the pack of boys can collectively shave off 30-40 seconds from their times, they too, could be in the top five and even in the top three.
Hamilton is the clear favorite to win the boys title.
---