Snow closes Logan Pass; Camas Road, Many Glacier Road construction should wrap up in November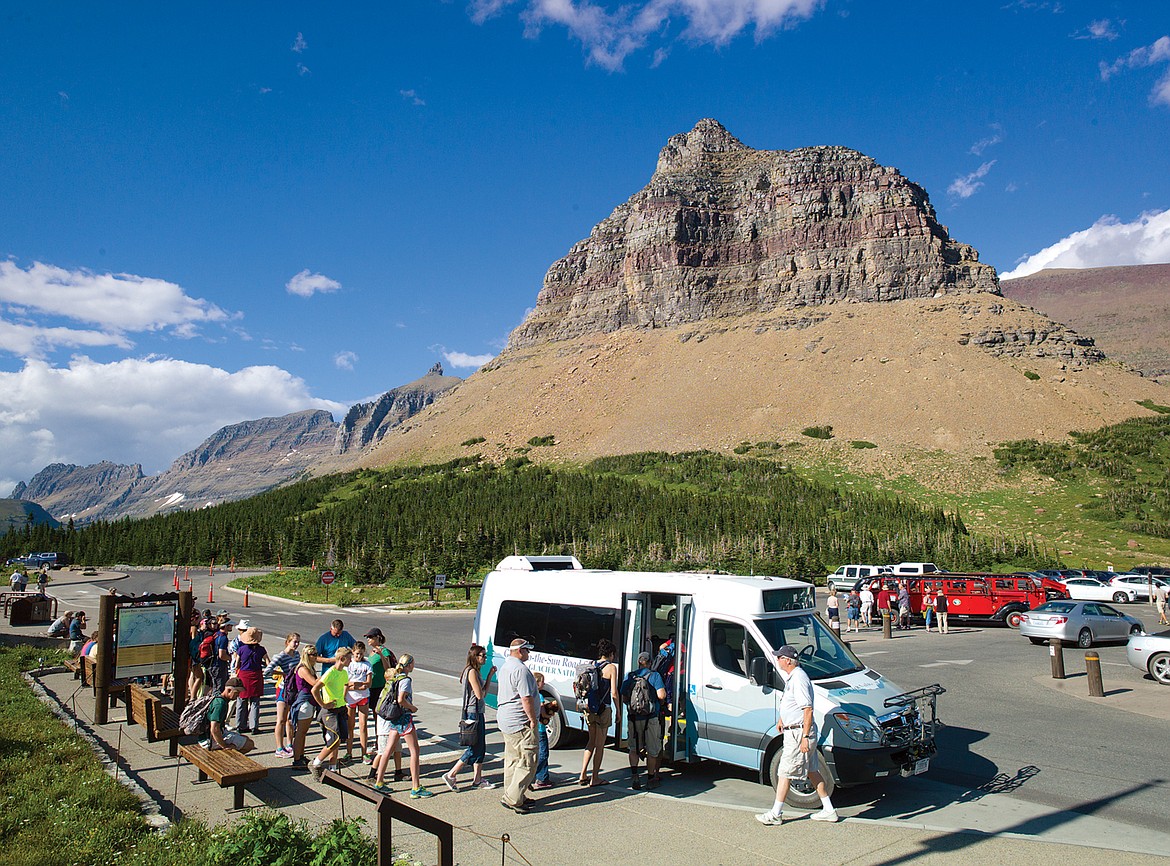 Folks board the shuttle at Logan Pass in this file photo.
|
October 13, 2021 10:15 AM
Hungry Horse News
Snow and icy conditions closed access to Logan Pass on Sunday in Glacier National Park.
The Going-to-the-Sun Road was closed at Avalanche Creek on the west side and Jackson Glacier Overlook on the east side.
The road remained closed as of Tuesday morning. It could reopen if the weather improves. The road will close for good this season Oct. 17 at midnight anyway, which is Sunday night.
Meanwhile, two road construction projects should wrap up by November.
The two-year long Many Glacier Road rebuild should be done in November and the Camas Road should be done as well, park spokeswoman Gina Kerzman said recently.
The Camas Road now has an entrance station, though it won't open immediately. It's just above Fish Creek.
The building was constructed by students in the buildings trade program at Columbia Falls High School last year. It was installed in early September.
The Camas Road hasn't had an entrance station in decades. The station also includes a new toilet and a turnout with nice views of the mountains to the east, at least until the trees grow up.
People traveling the Camas Road could encounter delays as crews are working.
The Many Glacier Road is closed entirely, including hiking and biking.
Kerzman said that once road construction is complete, people should be able to ski into the Many Glacier Valley this winter. The route is typically only popular with diehard skiers and backcountry enthusiasts.
---