Valery Salo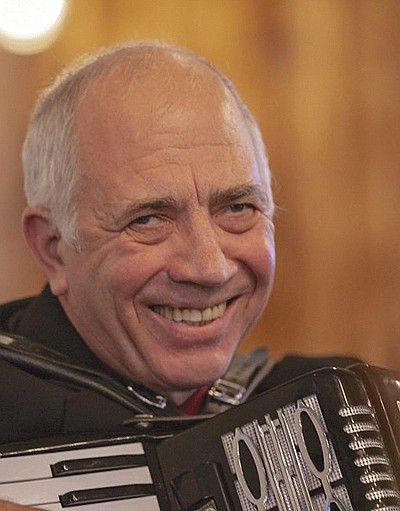 |
November 24, 2021 7:35 AM
Valery Salo, beloved husband, father, and grandfather, went home to heaven on Nov. 17, 2021 at the age of 64. Valery was born in Kazakhstan, USSR. He was married to Zoya on Nov. 7, 1978 in Siberia. They moved to Latvia where they started a family, and then immigrated to the United States in 1989. Valery moved to Columbia Falls in 1996.
He worked in Latvia as a carpenter, and in the U.S. as a sheet metal worker, the last 19 years at General Sheet Metal in Kalispell.
Valery was a devout Christian, and shared his faith with any who would listen. He enjoyed going on road trips, constantly cracking jokes, performing countless lengthy mental math equations, loud gatherings with family and friends, and majestic natural scenery. However, his passion in life was music. He played multiple instruments, but his accordion held a special place in his heart. Many who were invited over for dinner at his home soon found themselves singing along to that accordion.
He was preceded in death by his daughter, Valentina, grandmother, Alexandra, and parents in-law, Victor and Olga.
Valery is survived by his wife of 43 years, Zoya; children, Andy (Snezhana) Salo, Luba (Greg) Pugach, Mike (Yana) Salo, Tanya (Vik) Pugach, Aleyna (Jeremy) Raymond, Eli (Anna) Salo, Angela (Tony) Prosser, Vera Salo, David (Jasmine) Salo, Joe (Alyssa) Salo, and Paul Salo; 19 wonderful grandkids; mother, Elizabeta; siblings, Marina, Dimitri, Andrei, and Alyona; and numerous other relatives.
Funeral services will be held on Saturday, Nov. 27th at 11 a.m. at Columbia Mortuary.
---