Logan Health to require vaccination for all employees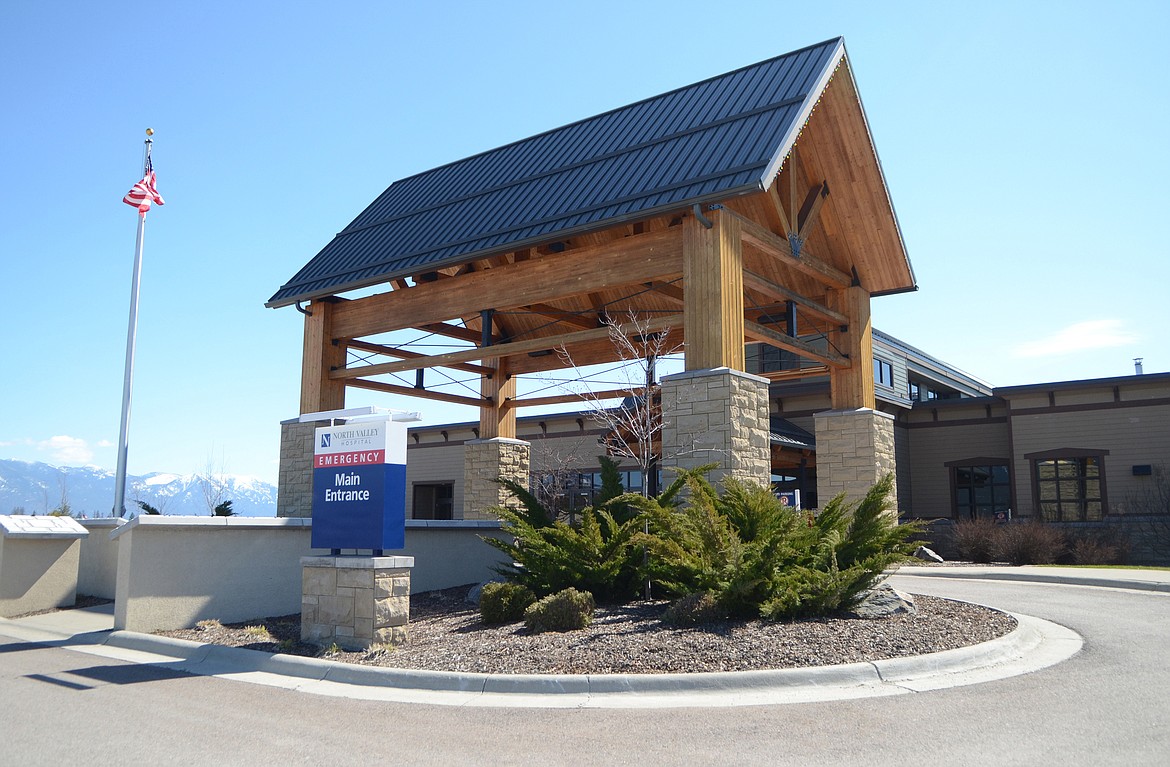 North Valley Hospital is now Logan Health Whitefish.
by
MATT BALDWIN
Daily Inter Lake
|
November 24, 2021 7:05 AM
Logan Health is requiring its entire staff to have received at least once dose of the Covid-19 vaccine by Dec. 10 in order to comply with a federal rule announced earlier this month.
In a message sent to staff on Tuesday, hospital leadership explained that its decision to comply with the vaccine order hinged on the regulation issued Nov. 4 requiring Medicare and Medicaid certified providers to ensure their staff is fully vaccinated, or risk losing reimbursement.
The requirement affects more than 4,000 clinical and nonclinical employees across all Logan Health properties.
"Each year, more than 400,000 visits to Logan Health facilities are attributed to Medicare and Medicaid recipients, some of whom are our most vulnerable patients," the health care company stated in the note to staff. "Failure to comply means that CMS could terminate our participation in the program, which will threaten our ability to care for those in most need of our services."
Under the CMS rule, heath care companies must establish a policy ensuring all eligible staff have received the first dose of a two-dose Covid vaccine or a one-dose vaccine prior to Dec. 6. Staff must be fully vaccinated by Jan. 4.
The regulation provides for exemptions based on medical conditions or religious beliefs. Requests for medical or religious exemption must be submitted by Dec. 5.
Employees can submit proof of vaccination between Nov. 29 and Dec. 5. Employees who do not meet exemption criteria and have not been fully vaccinated will not be allowed to work on-site as of Dec. 11, company officials told staff in an email.
The hospital is planning employee vaccination clinics on Dec. 4 and Dec. 10.
A spokesperson for SEIU Healthcare 1199NW — the union that represents nurses at Logan Health — said union leaders are working with Logan Health administration to determine the mandate's impact on its members.
According to a CMS report, the requirements apply to approximately 76,000 providers and cover over 17 million health-care workers across the country.
Logan Health officials said the CMS rule is intended to supersede Montana House Bill 702, which bans vaccine requirements in Montana.
Several states have sued the federal government over the vaccine order for health care workers, but the hospital said it couldn't wait for an outcome of that challenge.
"While many states have challenged the CMS rule, the deadline for compliance is drawing near and we will proceed with operational plans to adhere to the directive," Logan Health stated in the message to staff.
The lawsuit filed in a federal court in Missouri contends that the vaccine requirement threatens the jobs of millions of health care workers and could "exacerbate an alarming shortage" in health care fields, particularly in rural areas where some health workers have been hesitant to get the shots.
According to a recent news report from the Daily Montanan, most Montana hospital and health care organizations say they will follow the CMS rule.
Montana Hospital Association Chief Executive Officer Rich Rasmussen told the news organization it's a matter of economic survival.
"There's not a hospital in Montana that could survive if it didn't follow those directives," Rasmussen said, adding that CMS reimbursements constitute approximately 67% of payments to his members.
The CMS rule is different from the federal vaccine mandate that was issued by the Occupational Safety and Health Administration.
A federal appeals court issued a stay putting the OSHA mandate on hold after Montana joined other states in challenging the order. OSHA last week said it was suspending implementation and enforcement due to the court ruling.
If it stands, the OSHA rule would take effect Jan. 4 and apply to private companies of 100 employees or more, affecting roughly 84 million workers across the U.S.
Logan Health's statement noted that the Covid vaccine has proven to reduce hospitalizations and death, and the research shows it is an effective way to protect the community. The latest data shows that 50% of eligible Montanans are fully vaccinated.
Matt Baldwin can be reached at mbaldwin@dailyinterlake.com or 406-748-4447. The Associated Press contributed to this report.
This story has been updated from its original version to add comments from the nurses union.
---