Royce "Jane" Fishel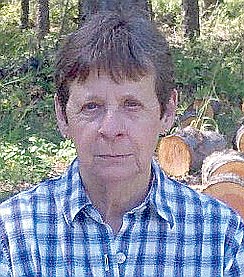 |
November 10, 2021 6:45 AM
Royce "Jane" Fishel, 86 of Kalispell passed away Oct. 18, 2021 at Prestige Assisted Living. Jane was born to Roy and Nellie King on Jan. 16, 1935 in Conway, Arkansas.

She was very active in her church; The Living Church at Lakeside where she loved the potlucks and often times held weekly bible studies at her home in Lakeside.
Jane longed for and loved summertime. She could always be found tending to her yard, either in her flower gardens or mowing her beautiful lawn wearing her big floppy hat. In her later years she took up painting and found a gift she never knew existed. Her humble nature would not allow her to acknowledge that she was gifted, but her paintings say otherwise.
She is survived by her children; Alanna J. Ober of Kalispell, Rebecca L. Taylor of Boulder, Montana, John D. Taylor of Spokane, Washington, Benda M. Taylor of San Diego, California, and Omar L. Taylor of Billings.
She is also survived by grandchildren, Yauna Taylor, Bonnie Taylor, Rachel Taylor, Aaron Ober, Travis Ober; and great-grandchildren Shoniqua Taylor, Tiana Taylor, Isaac Scherzer, Dylan Scherzer, Quinn Ober, and Beau Ober.
A celebration of life service was held Oct. 24, 2021 at The Living Church at Lakeside. Friends are encouraged to visit our website at www.buffalohillfh.com to leave notes of condolences for the family. Buffalo Hill Funeral Home and Crematory caring for the family.
---