Group says air tour plans inadequate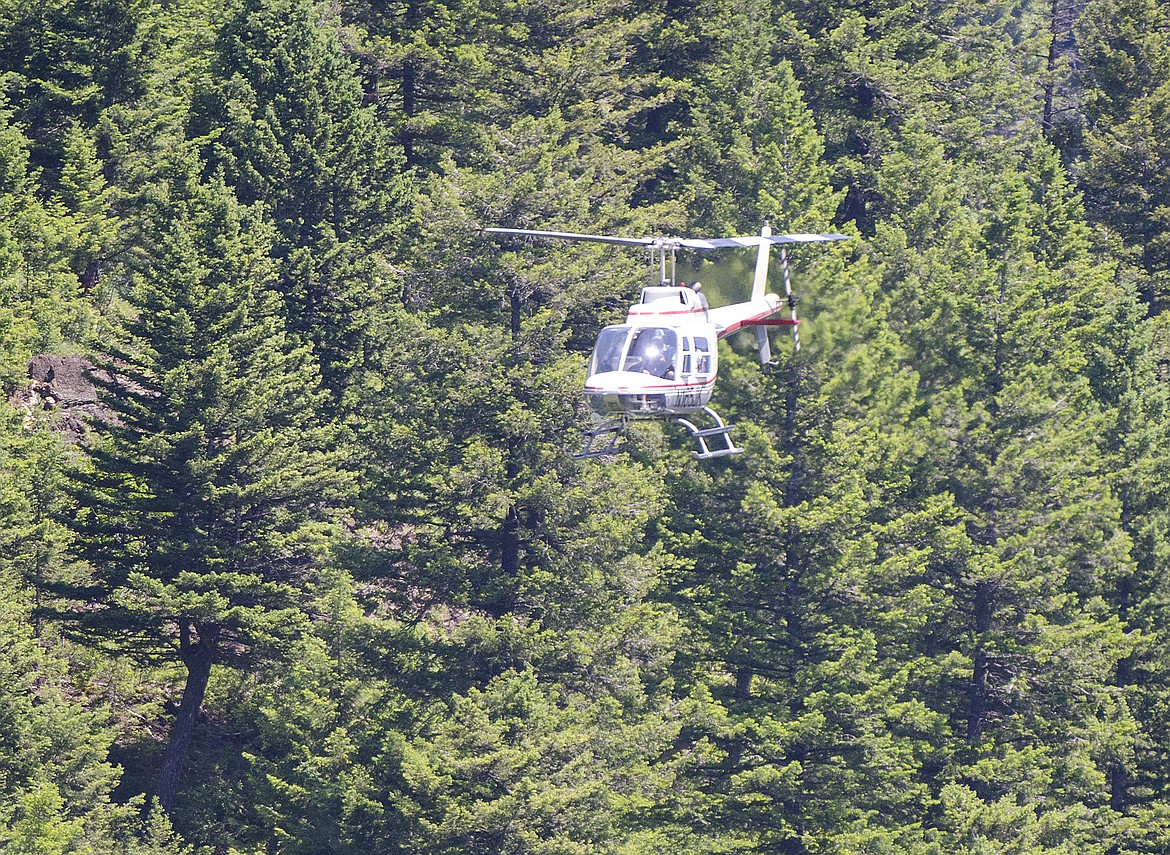 A helicopter flies low near West Glacier in this file photo.
|
November 3, 2021 7:40 AM
By CHRIS PETERSON
Hungry Horse News
An organization that brought suit against the National Park Service over air tours is saying the Park Service hasn't done enough to curb the flights under its new plans.
Public Employees for Environmental Responsibility last month filed a motion in federal court to compel the Park Service to complete environmental analysis of air tour plans, as required by law, the organization said.
Glacier National Park, for example, released an air tour management plan in September that would allow existing air tour business to continue to fly over the park, but if the business changed hands or went out the business, those flights would be expunged from the plan.
PEER, in its latest motion, says such a plan is contrary to federal law, since the tours were allowed without any sort of environmental review in the first place.
These FAA drafts do not contain a fraction of the work required by law," claimed PEER attorney Paula Dinerstein, noting that there is no evidence to support agency claims to the court that they are actually preparing environmental documents.  "Grandfathering in the precise number of current air tours makes a mockery of the National Park Air Tour Management Act."
PEER filed suit against the Park Service and the FAA in 2017. A judge in May 2020 ruled in its favor, giving the FAA and the Park Service until May 2020 to come up with plans.
Glacier, in turn, released a plan that basically caps tours at 144 flights a year with the caveat that if one of the air tour companies goes out of business or changes ownership, their flights will be removed forever. The plan, in essence, phases out tours, by presuming some air tour companies will be sold or go out of business.
Critics, however, note that would allow tours over Glacier potentially years into the future. PEER, in its court filings, claims that's contrary to the National Policy Environmental Act, which requires an environmental analysis of the entire matter. Those analysis typically have several alternatives and allow for public input on the matter. The plans that were released in September do not include alternatives.
"The 11 draft ATMPs that the agencies have released for public comment contain not a word about NEPA and are not accompanied by NEPA documents," the court filings by PEER note.
The plans also do not address administrative flights done by the Park Service. Glacier, for example, uses helicopters to fly equipment in and out of the backcountry. It also uses helicopters to haul human waste out from Sperry and Granite Park chalets.
Recent Headlines
---