In a classic battle, boys come up just short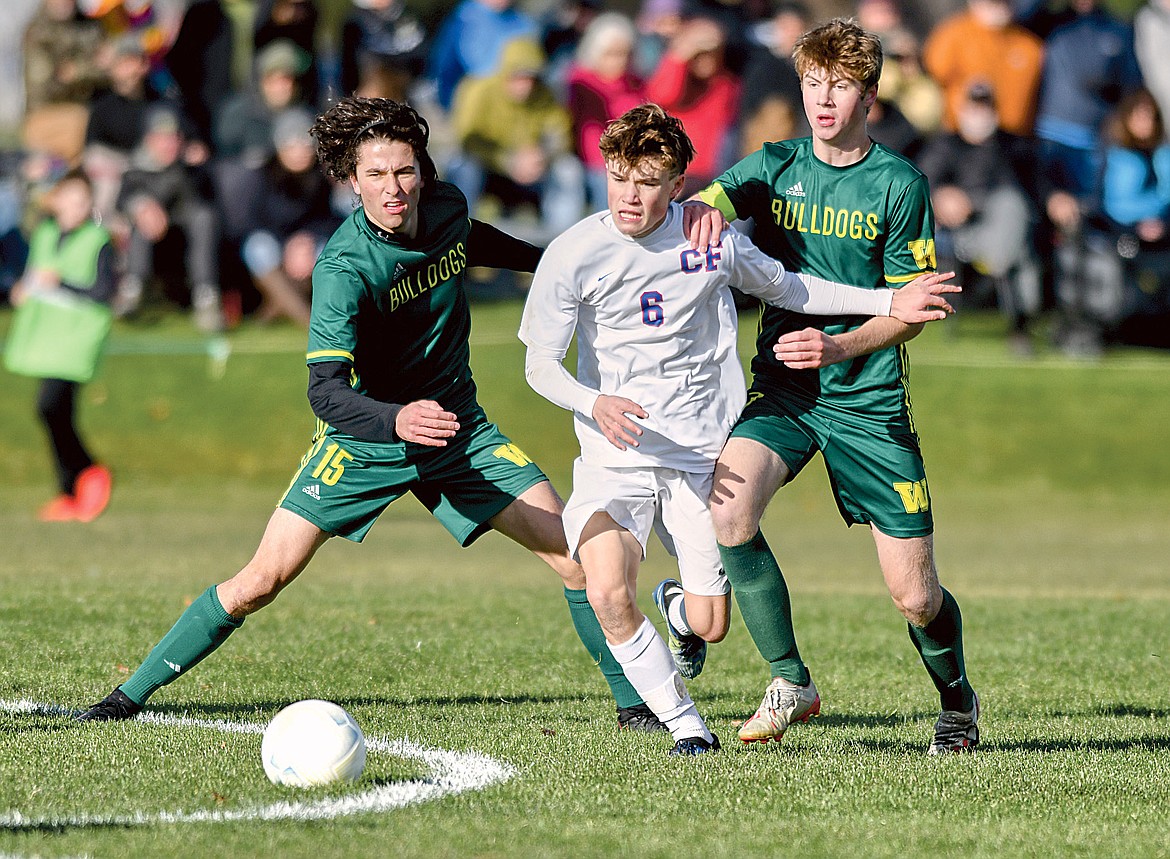 Dale Blickhan, center, fights for control against the Bulldogs. (JP Edge photo)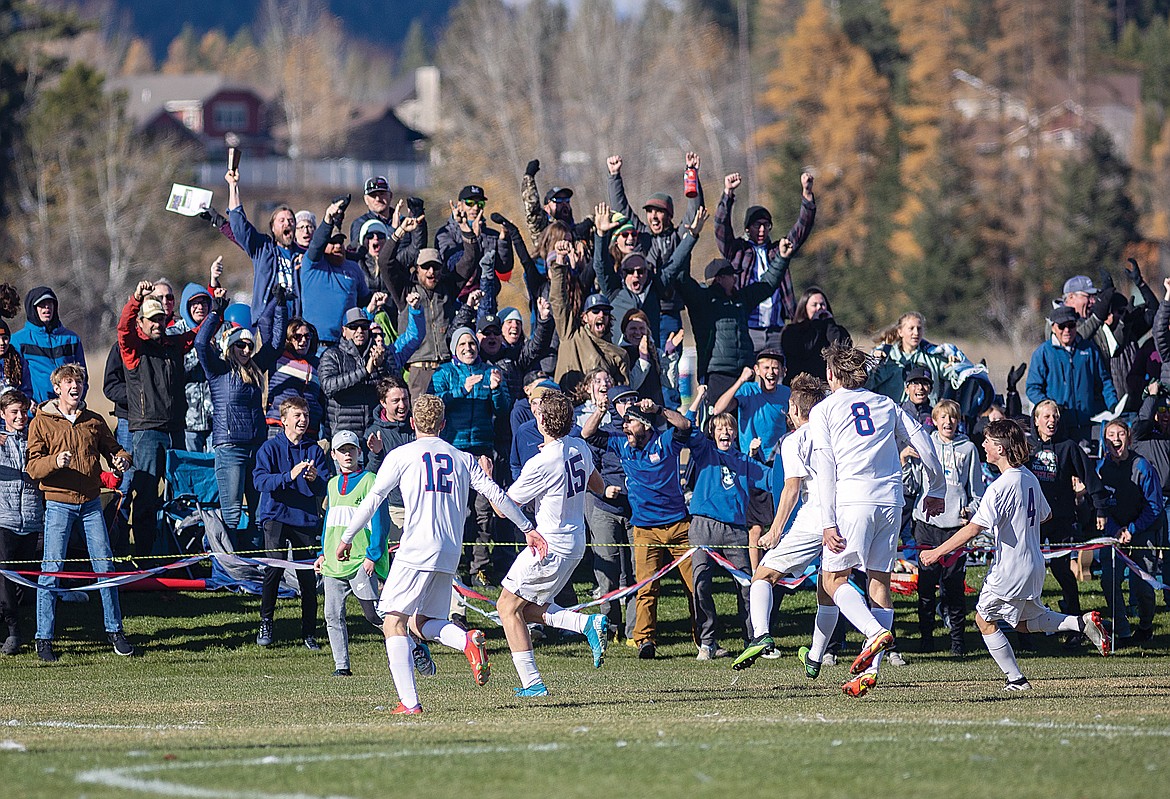 The crowd cheers on the Wildcats after they tied it up with a little more than 11 minutes left in the game. (Chris Peterson photo)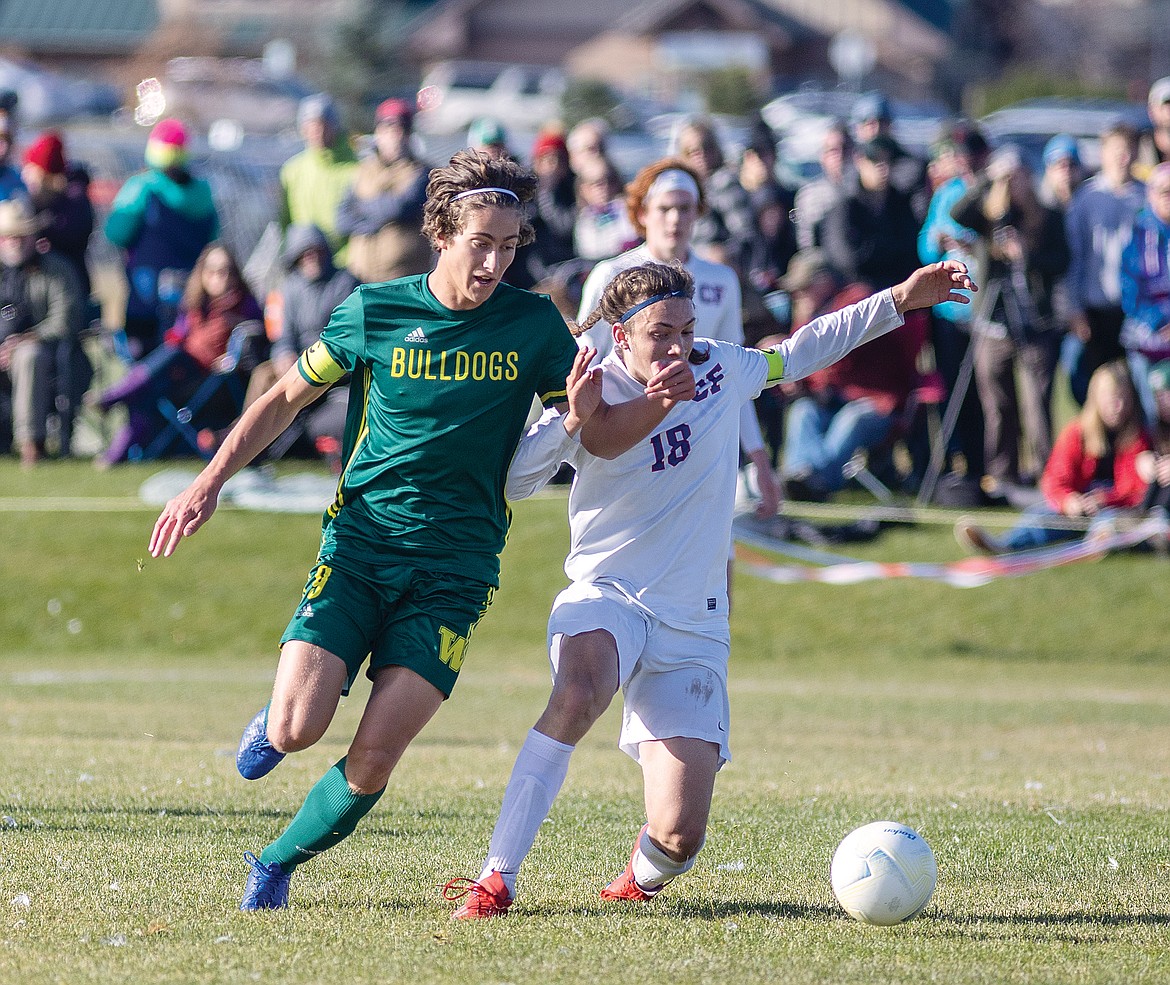 George Robbins, right, defends Whitefish's Gabe Menicke.(Chris Peterson photo)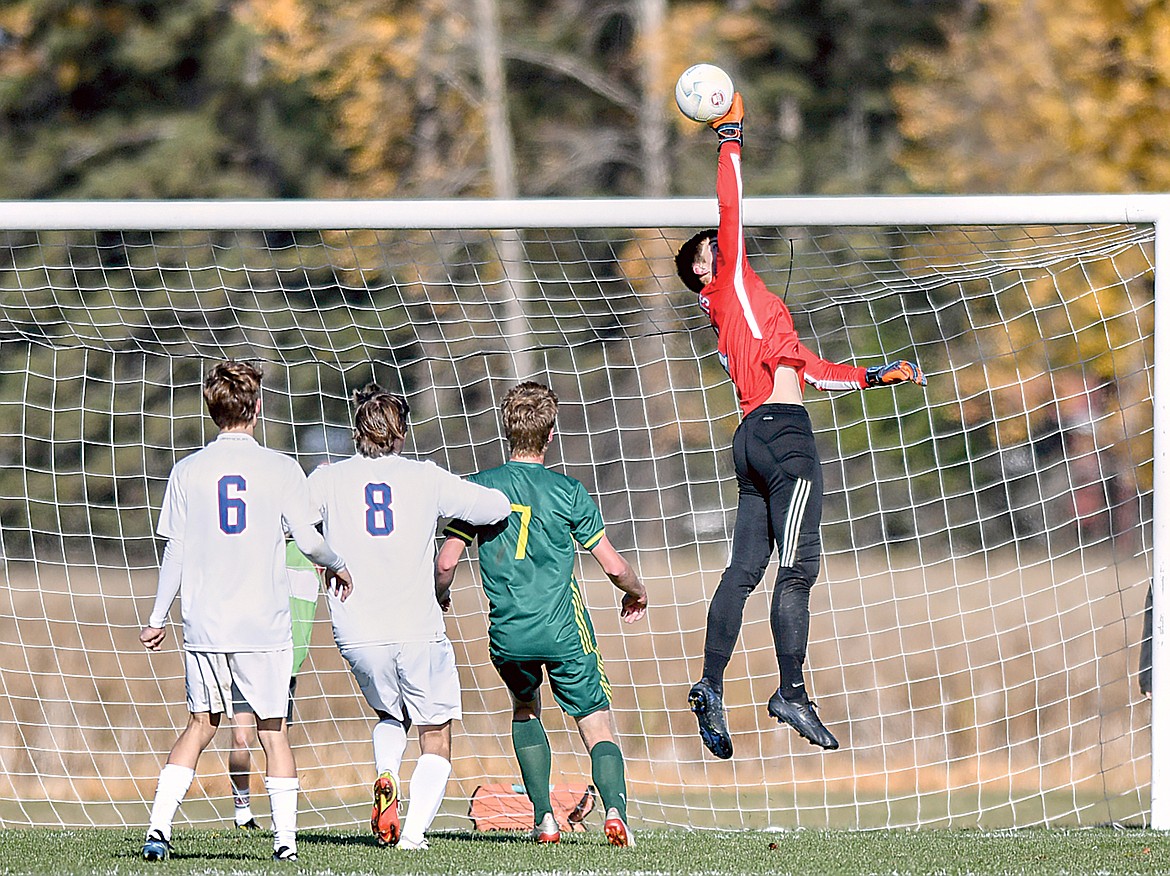 Keeper Bryce Dunham tips away a shot against Whitefish. (JP Edge photo)
Previous
Next
by
CHRIS PETERSON
Editor
|
November 3, 2021 7:00 AM
The game didn't go their way. But it will still go down as a classic in boys state A championship history.
The Columbia Falls soccer team lost to Whitefish 3-2 Saturday, but it wasn't for a lack of drama or grit on the part of the Wildcats, who came the closest any team has in the past four seasons of beating the Bulldogs.
Wildcats coach O'Brien Byrd was proud of his squad and singled out senior defender George Robbins, who held Whitefish star Gabe Menicke in check most of the game.
"We gave (Robbins) the extremely difficult task of manmarking the best forward class A has seen in 20 years," Byrd said. "…He snuffed out 80% (of Menicke's) opportunities."
The Bulldogs struck early against the Cats, when Menicke scored at the two-minute mark.
Byrd said many teams would have mentally packed up their bags, but the Cats tightened down the defense and Ethan Austin tied it up on a feed from Kai Golan, who was playing with a bad back, at the 23-minute mark.
The score stood tied at the half, but in the 50th minute, Menicke scored again. But the Cats didn't give up. They had three great shots turned away by Bulldog keeper Will Peppermeier.
At the 69 minute mark, Golan tied it up with a feed by freshman River Wolford.
The Cats looked like they were going to hold on into extra time, but Menicke scored in stoppage play with about a minute left.
It looked like the game was over.
But with virtually no time left, Golan was fouled hard right in front of the Bulldogs' goal. He had to be helped up by teammates and the Cats were awarded a penalty kick with just seconds left.
Robbins took the penalty kick, a hard shot to the left corner. Peppermeier made the save and the game ended.
"Kudos to Whitefish," Byrd said.
Unlike the Bulldogs, who featured a team that was nearly all seniors, the Cats only had three on the squad and just one that started.
In the championship game two freshman played for the Cats — Wolford and Max Everett.
The tide will turn and they expect to be the team to beat next season, Byrd noted.
They also have a host of young talent coming up through the ranks in the school's new junior high program. The future looks bright for Columbia Falls soccer.
"We've got some monsters coming up in the next few years," Byrd said.
They finish the season 11-3-1. Their only losses were to Whitefish.
Columbia Falls 1 1 -2
Whitefish 1 2- 3
WF — Gabe Menicke (Collin Lyman) 2:00
CF — Ethan Austin (Kai Golan) 23:00
WF — Chase Sabin (Menicke) 50:00
CF — Golan (Wolford) 69:00
WF — Menicke (Ryder Elliott) 78:00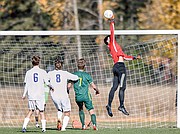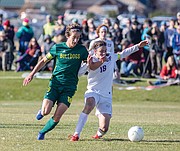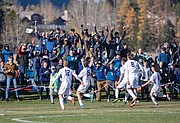 ---