Softball blanks Browning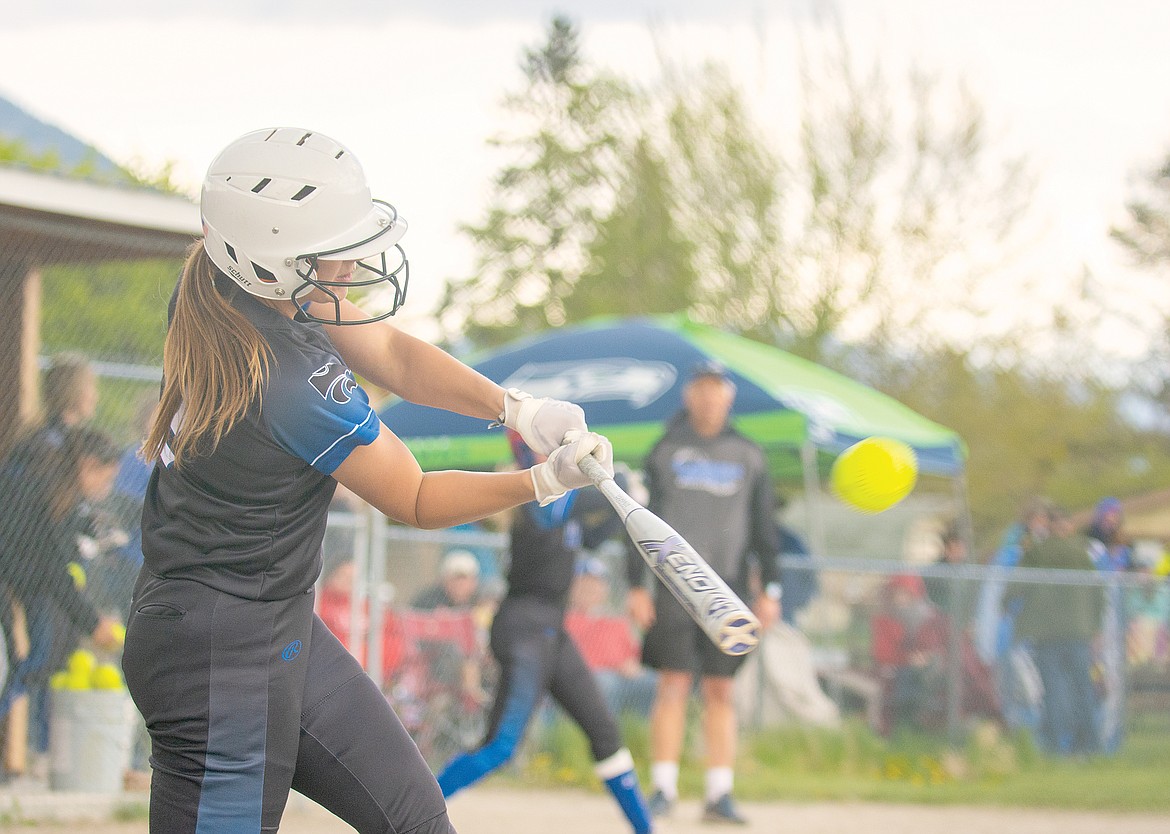 Aletheia Fisher with a hit against Browning last Tuesday. (Teresa Byrd/Hungry Horse News)
by
TERESA BYRD
Staff Writer
|
May 19, 2021 8:05 AM
Columbia Falls softball came off a brief but victorious week after competing in one home game that resulted in a 20-0 win against Browning last Tuesday.
The Kats called in 6 runs in the first inning, then more than doubled that in the second with 14 runs, bringing the score to 20-0 at the bottom of the third, when Browning coaches decided to call the game.
Abbey Underdahl pitched the win for the Kats, allowing no runs on three hits, walking none and striking out five.
"Abbey pitched well," said head coach Dave Kehr. "It was her first game pitching in a while, and she did well. She came in and didn't walk anybody, so she did good. I was proud of her."
Aspen Dawson went 2-2 to lead the Wildkats in hits, one of which was a triple. Aletheia Fisher, Abbie Darsow, Alyssa Blankenship, Jazzy Marino, Sydney Mann and Underdahl all hit doubles.
The Wildkats are scheduled to play Frenchtown after presstime on Tuesday, followed by an away game against Polson at 6 p.m. on Thursday May 20.
---