Jean Robert Kriz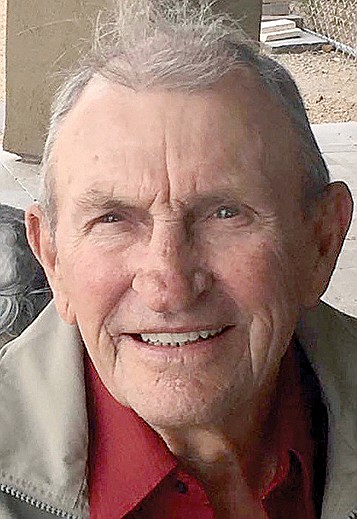 Jean Robert Kriz was born in Wagner, South Dakota on March 2nd, 1936 to Emil and Adella Kriz. The oldest of five kids, Jean grew up on a farm northeast of Geddes, South Dakota where he excelled at high school sports and graduated from high school. Married to Mary Ellen Phillips on April 20, 1958, Jean was soon drafted into the Army and served a tour in the Signal Corps during peace time South Korea. Baseball was huge in the military then and Jean had many fond memories playing competitive baseball for his Division.
Jean and Mary started their family on a farm northeast of Geddes, South Dakota one mile away from his grandfather's homestead. When they sold the farm around 1972, Jean and Mary moved their family to northwest Montana eventually settling in Columbia Falls.
Jean worked as an outfitter guiding hunters in Bob Marshall Wilderness; guiding horseback rides in Glacier National Park; working on a ranch in Princeton, Idaho; running heavy equipment in Alaska, and finally settling as a heavy equipment operator at the F.H.
Stoltze Lumber Company until he retired. In 2009, Jean and Mary moved to Mesa, Arizona to be closer to their daughters and granddaughter.
Jean was very hard working and self-reliant as many farmers are. He missed being a farmer his entire adult life after leaving his farm.
Jean enjoyed trap shooting, ice skating, welding, building things, watching baseball and football, and figuring out how things worked. He loved taking videos and acquired hundreds of hours of videos over the years. One of Jean's biggest joys was becoming a grandfather to Jordyn in 2003 and over the years being able to be close and participate in her life.
Jean passed away on April 24th, 2021 and is survived by his wife, Mary; sisters Connie (John) Smith, Laura (Dave) Batchelor, Joan (Marlin) Fredericksen, Patricia (Tim) Baumberger; son Phillip (Joanne Morrow) Kriz, daughters Mary (Dave) Harris, Marla (Kevin) Role, and granddaughter Jordyn Role who he loved dearly.
---