Ruder wing should be done in June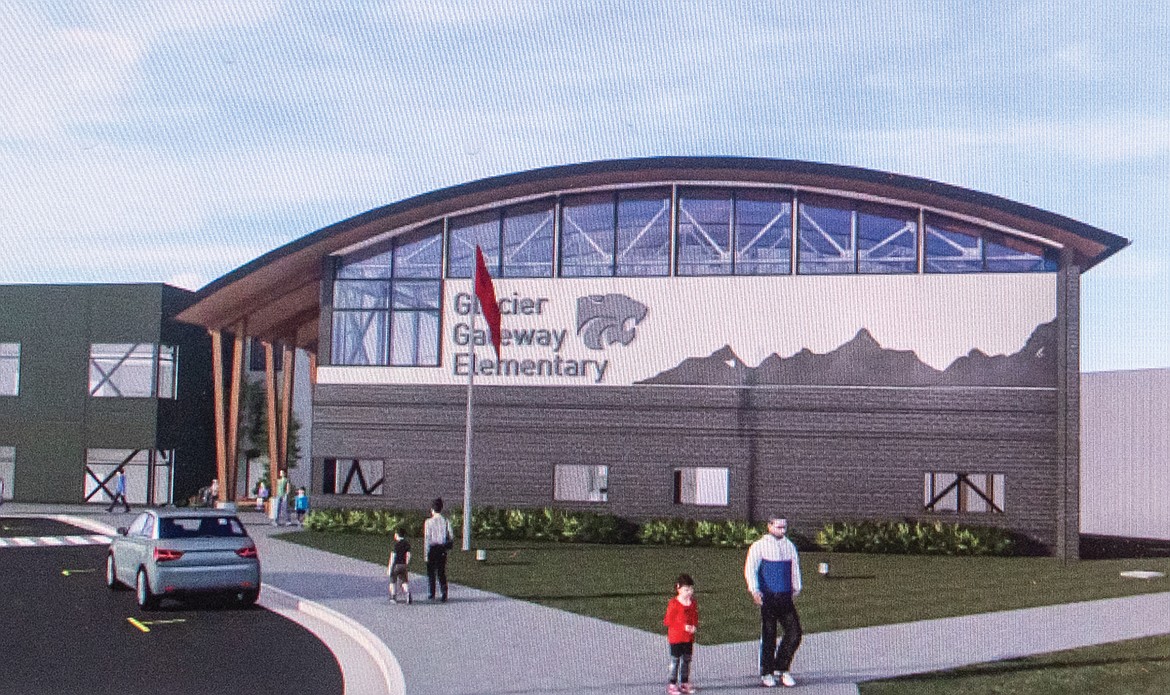 An artist's conception of Glacier Gateway School.
The new addition to Ruder Elementary School should be completed by June, contractor Swank Enterprises told the School District 6 board last week.
The addition includes 10 new classrooms, a new administration building, a multipurpose space and other amenities.
Some the students will move into the new addition in the fall, while Swank completes the renovation of the old building, where most the work centers on remodeling the west wing of the building and installing a new heating and cooling system.
That work will bleed into the fall, the contractor said.
The work on the old building could be completed sometime in November said Jeff Swank of Swank Enterprises.
The school will also see about $200,000 in playground improvements and new equipment, including two new basketball courts. Ruder will also see new LED lighting, which should cut down on future energy costs.
Separately, work on the new junior high entrance is about 95% complete. The entrance has been remodeled to make it more secure.
Glacier Gateway work will start this spring. Bids should come in this month with work starting in April.
A completely new 88,000 square foot school will be built. One of the showcase features is the common area in the center of the Y-shaped school, with
an arched ceiling made from cross-laminated timber.
The idea is to utilize products made from the SmartLam mill, which is right across the road from the school, architect Max Grebe told the board.
Once the new school is built, the old school will be demolished. The district is also working with the city on a bike and pedestrian path that would service the property, hopefully running along the south end, similar to the bike path that serves Ruder and the junior high on Talbott Road.
The new school is expected to be completed by August 2022.
---