With broad support, Bad Rock Wildlife Management Area reaches fundraising goal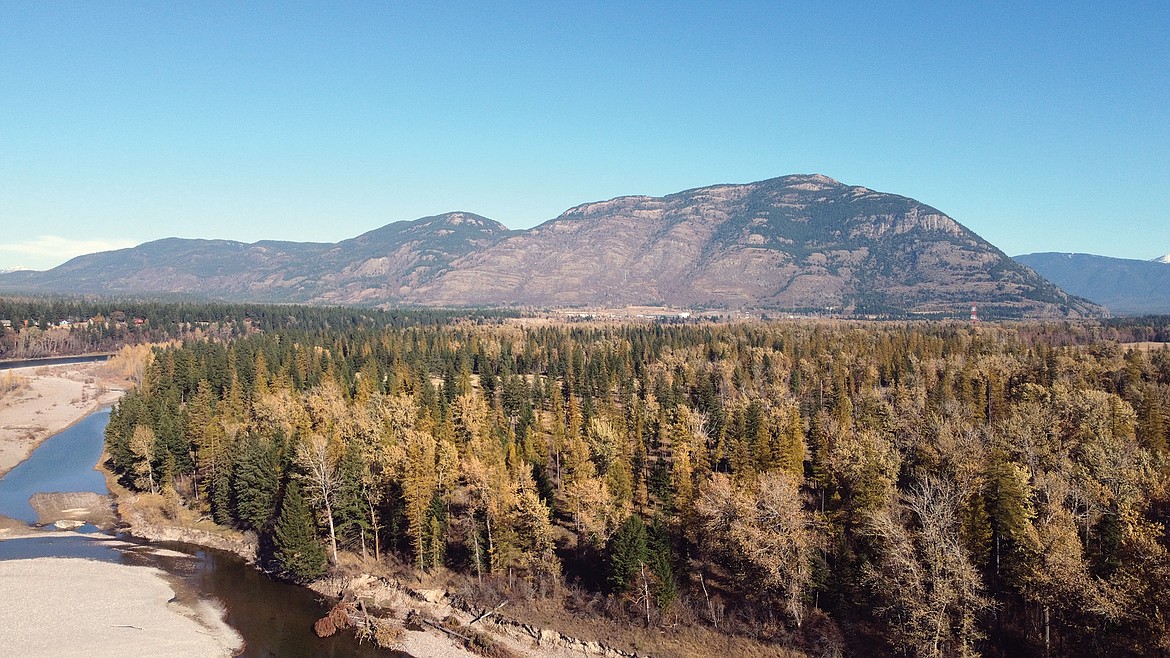 The proposed Bad Rock Canyon Wildlife Management Area. (Chris Peterson photo)
by
CHRIS PETERSON
Editor
|
June 9, 2021 6:30 AM
The Flathead Land Trust recently announced it had reached its fundraising goal for the proposed Bad Rock Canyon Wildlife Management Area.
The nonprofit, which is dedicated to land conservation in the Flathead Valley, will have raised just under $600,000, pending an anticipated grant which is expected in the next few weeks, director Paul Travis noted. The project will look to buy about 772 acres of land from the Columbia Falls Aluminum Co. and
create a new state wildlife management area, that will be open to the public.
The total cost of the project is just under $7.1 million. The Land Trust had to raise a local portion of that cost. The Forest Legacy Fund, a federal program that's part of the Land, Water and Conservation Fund, has committed $4 million and the state's Habitat Montana program, has obligated an addition $2.5 million.
Travis said the project has had great community support.
"The public and the community stepped up in a big way," he said.
"We're just blown away."
He said the nonprofit has never had to raise this much money for a project before and he admits he was a bit concerned it couldn't be
done. "
It was so cool to see and speaks to how important this project is to people," he said.
The land is completely undeveloped, save for a power line that runs through it.
It's a key wildlife corridor and rife with both bird and mammal life, including bears, deer and elk as well as bald eagles and other iconic species.
The company allowed limited youth hunting on the property in an agreement with Montana Fish, Wildlife and Parks and that's expected to continue.
FWP will own the land and it will be managed for wildlife. The state is expected to release an environmental assessment on the property this summer, which will outline that state's plans for management in the future. FWP owns the Ray Kuhns Wildlife Management Area off Farm to Market Road and that's also undeveloped, save for a few trails. It, too, is a wildlife haven.
The deal is expected to be completed by early winter. To learn more about the trust and the prohject, visit: https:// www.flatheadlandtrust. org
Recent Headlines
---