Roslyn D. Kristoffersen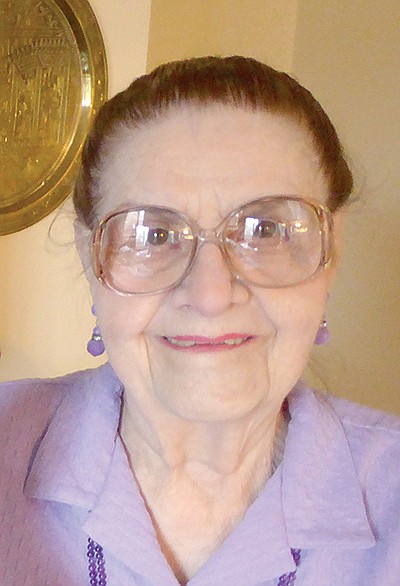 Our beloved and dynamic mother, Roslyn D. Kristoffersen, died of natural causes on May 1, 2021 in Kalispell.  She was born in February 1930 as the fourth and youngest child, to parents Theodore and Florence Stevens in Cleveland, Ohio.  In addition to working at her family's restaurant, she sang in chorus and played on the girls basketball team in high school. 
 Roslyn moved to Montana as a young woman in the early 1950s and has been in love with the state ever since.  For more than two decades, our family owned and operated the Hungry Horse Motel in Hungry Horse.  Roslyn and Harry Wagner first bought the motel after running a hunting camp in British Columbia and living in Whitefish during the off-season.  After welcoming three babies into the world, they moved away from the very rustic camp life and settled in Montana's Flathead Valley. 
Roslyn married Arthur Olson after the death of her first husband.  Art owned an independent excavating business and managed to build the first swimming pool in Hungry Horse.  The pool was a huge attraction, drawing many tourists to the motel.  A generation of children from the surrounding area learned to swim at that pool.     
The Wagner/Olson family now included five children.  Roslyn was a real community leader.  She attended school board meetings and advocated for all the canyon children.  Community service included organizing countless potlucks and pinochle parties at the town hall.  She helped organize the area's first United Way campaign.  In the early '60s, Roslyn finally got the chance to satisfy her lingering wanderlust.  She accompanied her airline-hostess stepdaughter on an unforgettable trip around the world.  In 1977, Roslyn sold the motel and moved to Kalispell. 
During a trip to San Jose, California in 1983, Roslyn experienced western line dancing for the first time.  She had always loved dancing, ever since tap lessons at 4 years old.  From the 1980s and well into the eighth decade of her life, Roslyn found a new and true calling.  She began teaching dance in the Flathead Valley.  She taught all kinds of dance: waltz, jitterbug, two-step, cha-cha, polka, schottische, salsa, hip-hop, and western line dancing.  Roslyn had an incredible memory for dance steps and an innate grace. 
At the age of 50 years, Roslyn met Arvid (Chris) Kristoffersen, an acclaimed artist from Norway. 
They married and spent the next 40 years devoted to each other and their independent creative passions.  Approaching her ninth decade of life, Roslyn began to slow down.  Her husband passed away in September of 2020.  With her own health declining, this brave and vibrant woman was ready to join her loved ones in heaven. 
 Roslyn is survived by her five children and their spouses, seven grandchildren, and four great-grandchildren.  Her five children are Deborah Castro of Fairfax, Virginia; Darlene Wagner of Hungry Horse; Douglas Wagner of Hungry Horse; Darrell Olson of Columbia Falls; and Deelynn Olson of Hungry Horse.  A graveside memorial was held on May 7 at Glacier Memorial Gardens.  We are thankful for the lives that you gave us and your example of a life well-lived.   
---