Favorable winds and chance of rain by Sunday could help Hay Creek Fire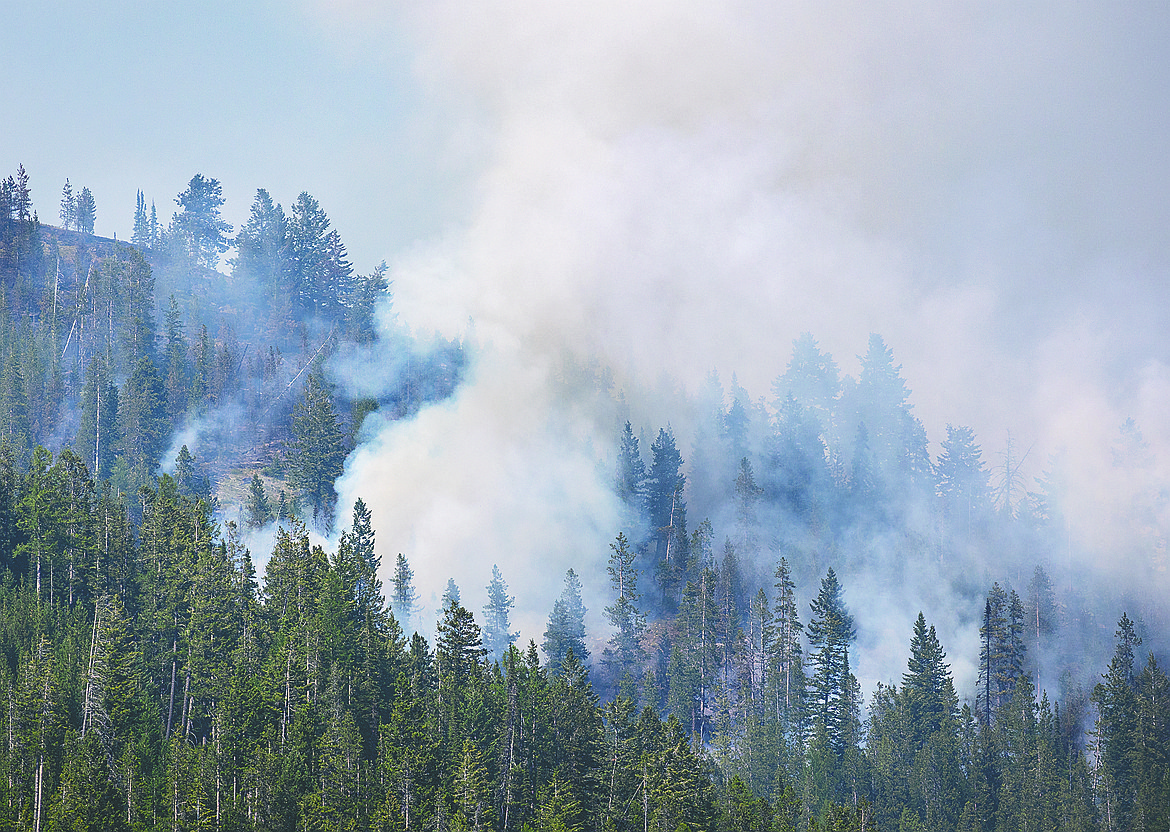 The Hay Creek Fire is burning in steep, rocky, terrain on Liebig Mountain, making a direct attack nearly impossible.
by
CHRIS PETERSON
Editor
|
July 30, 2021 2:10 PM
Favorable winds and a chance of rain could help the Hay Creek Fire in the coming days.
The National Weather Service is predicting winds from the northeast on Saturday, though they should be fairly light — 10 mph in the valleys to 15 mph on the ridgetops.
On Sunday, wetting thunderstorms and showers are expected into Monday, with a dry out and cooler temperatures by Tuesday. The long range forecast is calling for the possibility of more rain by next weekend.
The easterly winds should blow the fire back into itself and the rain, while it won't put the fire out, should at least help. The winds will switch to the southwest once the thunderstorms arrive.
National Weather Service meteorologist Joe Messina said the fire could see .25 inch of rain at the most — not enough to put it out.
Still, it will at least be cooler next week, with highs in the 80s.
The Hay Creek Fire is now about 2,000 acres about four miles northwest of Polebridge. There's roughly 190 homes in its path to the east. A strong southwest or west wind would be the worst case for the fire, as it could push the fire toward homes and Glacier National Park.
The long range forecast for August isn't encouraging, however. It's expected to remain warm and dry through the month.
July has seen just .2 inch of rain for the entire month and June was .84 inch below normal as well.
With temperatures consistently in the upper 80s to upper 90s each day, the fire danger is now extreme across all of Montana.
Recent Headlines
---