Old Talbott School dug up, sculpture someday?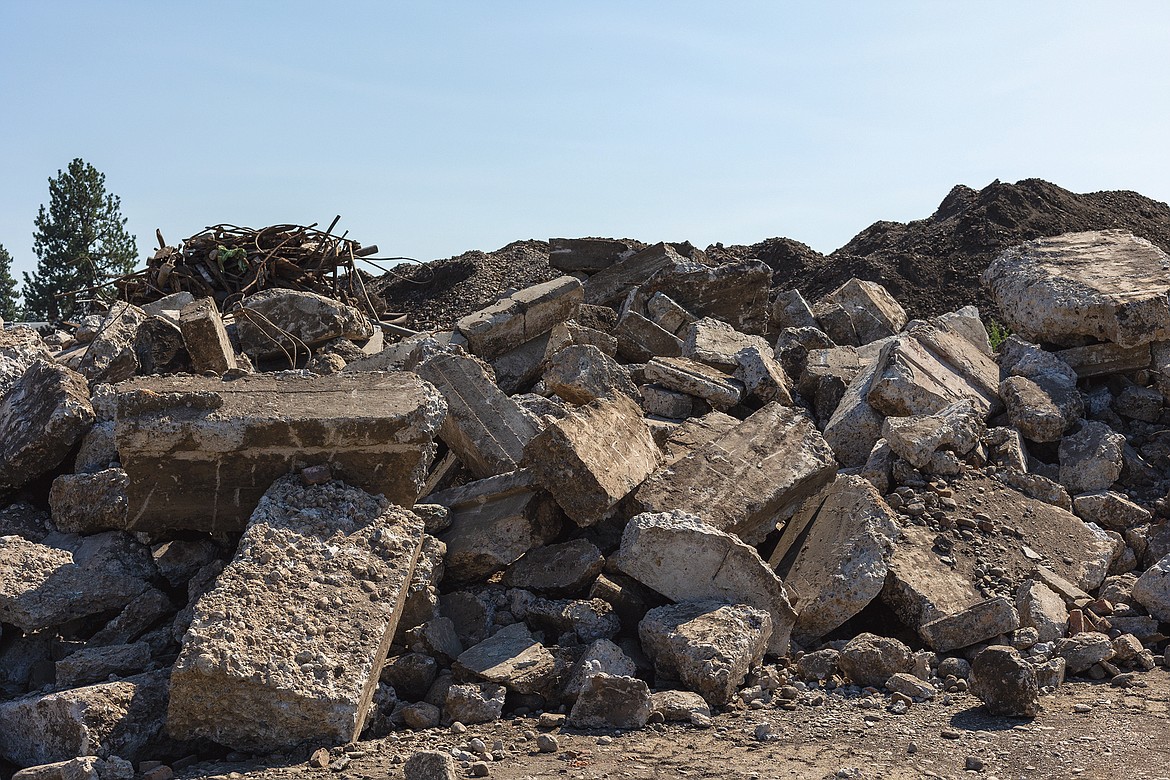 A chunk or two of the old Talbott School could be used for a sculpture of some sort.
Hungry Horse News
The old Talbott School could see some new life.
Remains of the school were recently dug up when crews from Swank Construction were digging the foundation for the new Glacier Gateway Elementary School.
The concrete can't be reburied on site, but some members of the community have already expressed an interest in possibly using some of the concrete for a sculpture that would commemorate the old school, the School District 6 board noted during a recent meeting.
The Talbott School was built in 1908 for $30,790. The two-story brick building contained both elementary and high school classes. Gymnasium, auditorium and three classrooms were added in 1934. A dormitory was built the same year. Dormitory was converted for elementary classrooms in the early 1950s.
A new high school was built in 1940. Bonds totaling $100,000 were sold and construction started Aug. 5, 1940, with the school finished in 1941.
That is what's considered the "old" junior high today.
The Talbott school remained for decades, but was eventually torn down and buried.
School District 6 is looking to sell the old junior high and developer Mick Ruis has indicated an interest in making it senior housing.
The new Glacier Gateway Elementary School is now well underway with foundation work in full swing.
The new school is expected to be completed by the fall of 2022.
---