Community meeting on Hay Creek Fire is Saturday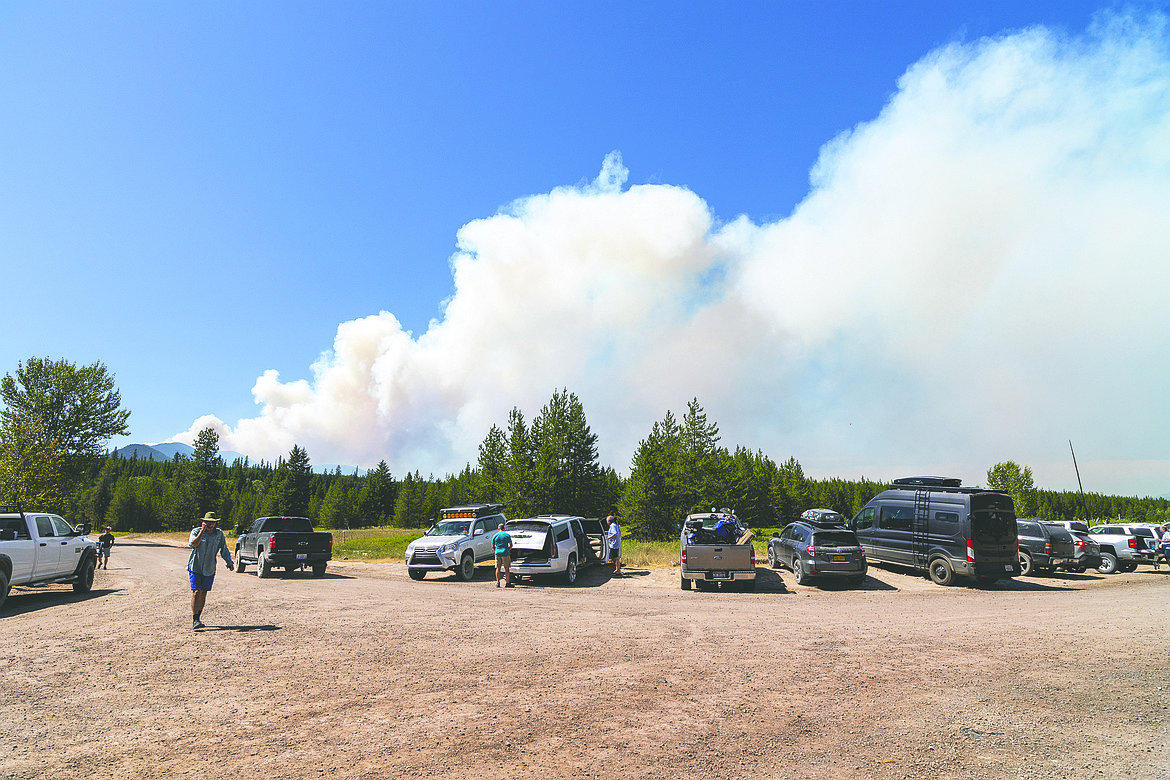 The Hay Creek Fire sends a plume of smoke over the Whitefish Range just north of Polebridge Thursday afternoon.
by
CHRIS PETERSON
Editor
|
July 23, 2021 10:15 AM
A community meeting on the Hay Creek Fire up the North Fork is scheduled for 6 p.m. at Sondreson Hall on Saturday.
An information line on the fire has been set up at (406) 219-1013 from 8 a.m. to 8 p.m. as management of the fire transitions to a Type III team. Fire camp is at Moran Meadows.
The cause of the 250 acre blaze is still not completely determined, but there was lightning in the area Tuesday from dry thunderstorms.
The fire is on Liebig Mountain in a remote area. A pre-evacuation notice has been issued for about 20 residences in the potential path of the fire.
Today is expected to be another windy, dry day in the afternoon with highs in the 80s and this weekend highs will be in the 90s.
There hasn't been any appreciable rain this month.
On Thursday the fire put up a plume of smoke that stretched over Glacier National Park north fo Polebridge.
There is currently an area closed around the fire from Forest Road 5241 (Hay Creek Road) north to the Red Meadow Road to the Whitefish Divide. That includes the trails in between. The main North Fork Road remains open.
---