U.S. Highway 2 reopens after avalanche work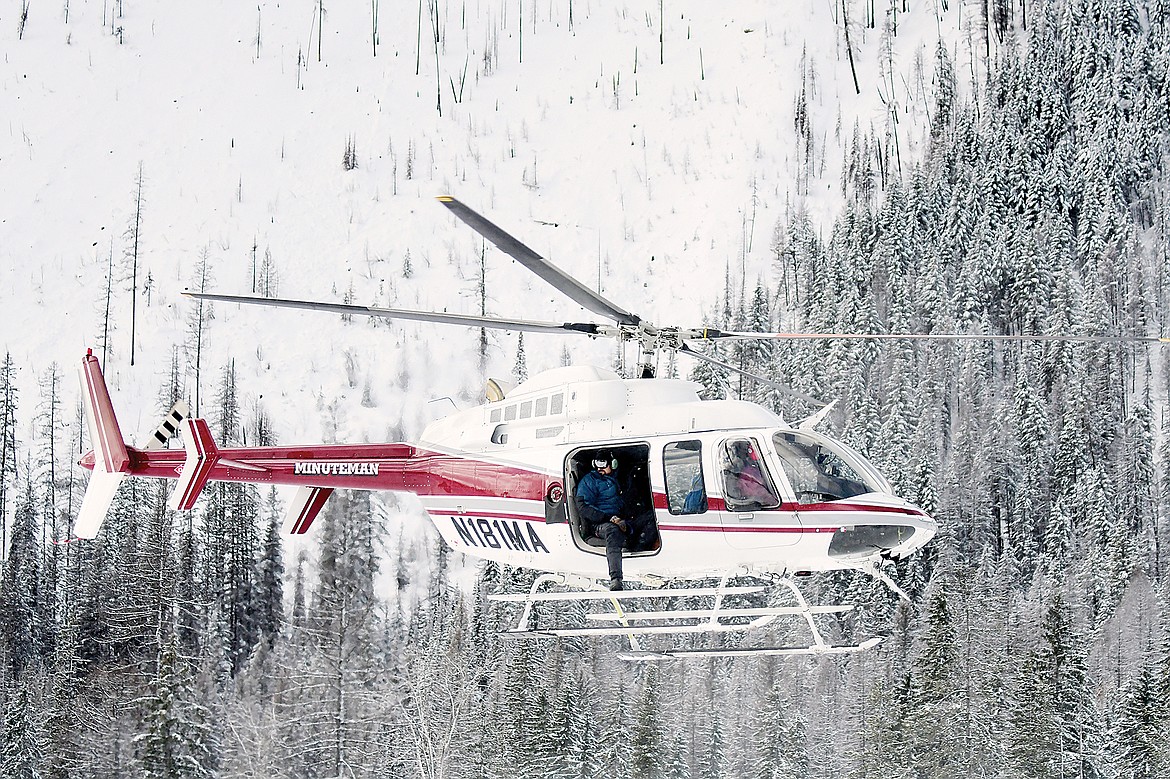 A contractor takes off to drop explosive charges in avalanche chutes in the John F. Stevens Canyon area on Wednesday as recent storms had the avalanche danger rated as high. (Teresa Byrd photo)
by
CHRIS PETERSON
Editor
|
February 24, 2021 2:05 PM
A contractor for BNSF Railway Wednesday dropped charges onto several avalanche prone slopes in the John F. Stevens Canyon area of Glacier National Park.
The charges were dropped onto slopes of Running Rabbit and Snowlip mountains in Glacier National Park that have avalanche slopes that threatened both U.S. Highway 2 traffic and the BNSF Railway.
Amtrak traffic had been stopped the previous evening in Shelby in preparation for the work.
Highway 2 was closed from mid morning to 2:15 p.m.
The highway has since reopened.
At least one charge caused a slide, reported avalanche forecaster Adam Clark.
The avalanche danger was reported as high by the Flathead Avalanche Center after a storm blew through Monday night with heavy rain on lower elevations and snow in higher terrain.
Glacier National Park and BNSF reached an agreement several years ago to allow avalanche control in the park boundaries when the danger was high.
Under the agreement, the park granted a special use permit for the avalanche control.
Contractors dropped charges onto the snow surface. They did not use a Daisy Bell, which directs concussion waves onto the snow.
It wasn't immediately clear how many charges were dropped or how successful the effort was.
Teresa Byrd contributed this story.
---