Podcasts worth a listen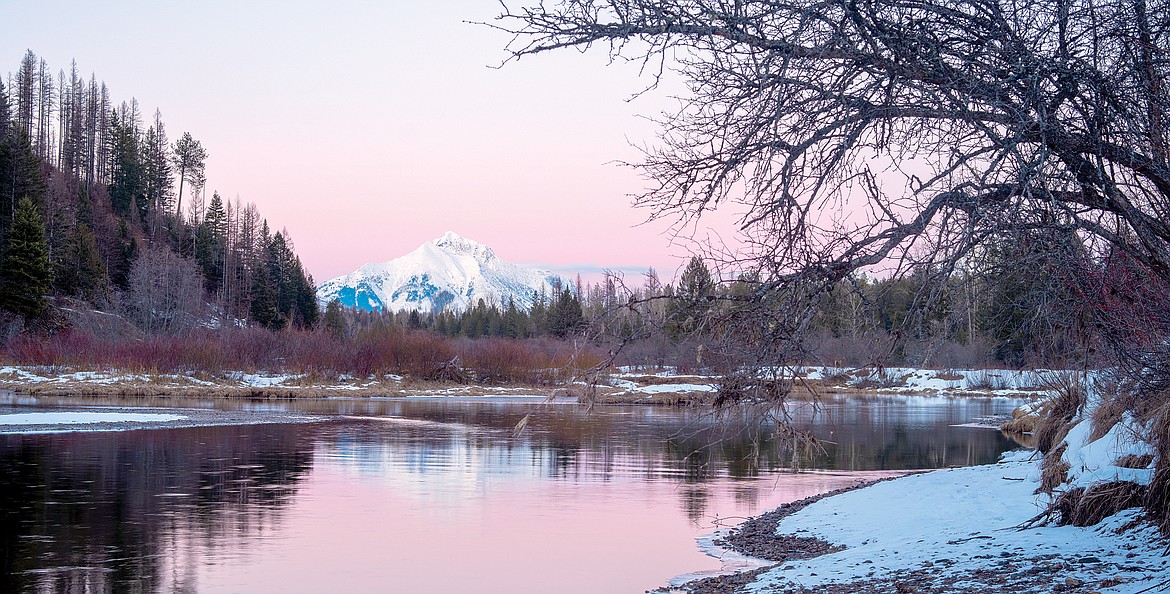 Last week featured some rare clear skies in Glacier National Park. (Chris Peterson photo)
by
CHRIS PETERSON
Editor
|
February 3, 2021 7:00 AM
Maybe you're on a road trip to Glacier National Park and want to learn more about the place before you get there. Or maybe you've been there dozens of times already but just want to hear some cool stories about the park and the people who make it special.
Well now you can listen to podcasts on a variety of subjects produced last summer and fall by seasonal interpretive rangers Michael Faist and Andrew Smith.
All told Faist and Smith, in partnership with the Glacier National Park Conservancy, produced a seven-part podcast that covers topics such as melting glaciers, world-class geologic features, the deep significance the area holds for native tribes, and the challenges of pit toilet pumping.
(I'm in the podcast on wildfire, for what it's worth.)
The podcasts each run from about a half hour to an hour and are easy to find on iTunes for Apple or Google Play for Android.
"Public radio was a big inspiration," Faist said in a recent interview. 
The podcasts aren't all done in a studio, either. For example, when Faist interviewed me on the 2003 wildfires, we went on location up to the Loop to talk about the day the Trapper Fire raged over top of the Going-to-the-Sun Road.
It also just happened that 2020 made in-person interpretation tough in Glacier due to coronavirus restrictions. All field trips and the Native American Speaker series were cancelled. The podcasts helped fill a void.
Neither Faist nor Smith had any background in radio production, but the podcasts are extremely well done and engaging. Really fun to listen to.
"The (production) was something we got better on as we went along," Faist said.
They also went through lengths to tell lesser-known stories. For example, there's one tale at the beginning of a podcast where a crew of National Geographic photographers came to the park to tell the story of the disappearing glaciers.
Local Gerard Byrd happened to be under Grinnell Glacier when the Geo folks were there taking photos. Of all the grandeur of the park, he recalled the one photo they used in the story was pic they took under the glacier — it could have been any chunk of ice.
"We wanted to have a little something for everyone," Faist said. "A little variety."
Faist said his favorite story is one he tells on blood engorged mosquito fossils that were found in the park. They went out in the field to tell that story as well.
Faist said he hopes to possibly create more podcasts next summer if he returns.
To listen, visit the park website at go.nps.gov/headwaters or a simple search in the podcasts app on your phone will bring them up. 
---