Cats can't overcome sluggish start in loss to Frenchtown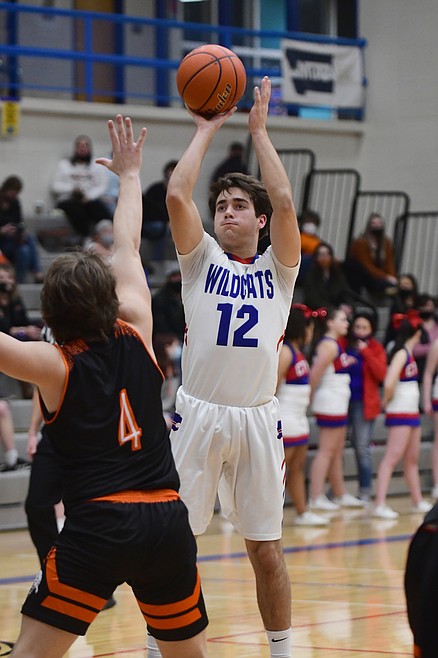 Mason Peters takes a shot in a game against Frenchtown on Tuesday. (Teresa Byrd/Hungry Horse News)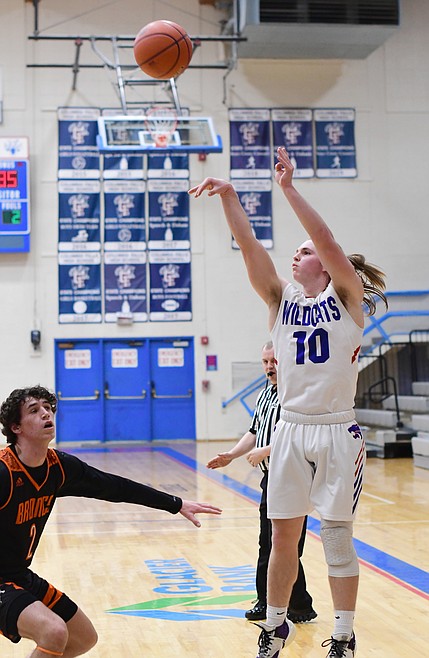 Cade Morgan with an open shot against Frenchtown Tuesday evening. (Teresa Byrd/Hungry Horse News)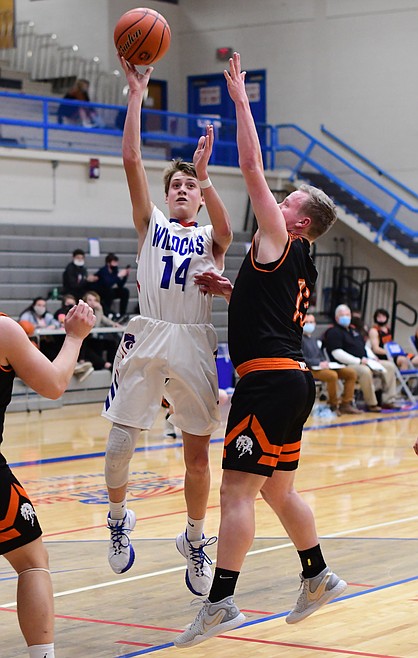 Jace Hill shoots past Frenchtown's Jeff Jacobs in a game against the Broncs on Tuesday. (Teresa Byrd/Hungry Horse News)
Previous
Next
by
TERESA BYRD
Staff Writer
|
February 3, 2021 7:00 AM
Columbia Falls boys basketball fell to Frenchtown 65-56 at home court last Tuesday in a game that marked the halfway point of the 2021 season, bringing the Cats' overall record to 5-4 and ranking them third in the conference.
Tuesday's game began sluggishly for the Wildcats with the hometown side of the board staying at three points well into the second quarter.
But the Cats gained momentum midway through the second quarter, scoring 14 more points, to the Broncs' 15, and capping the first half of the game with a half-court swish at the buzzer by Jace Hill, bringing the crowd to their feet and the score to 30-17.
From then on the game's dynamic shifted. Columbia Falls picked up the tempo, coming back to sink 22 points in the third, and to outscore the Broncs in both final quarters, although not enough to surpass Frenchtown's first-half lead.
Although a bit perplexed by the team's initial hesitancy, head coach Chris Finberg was pleased with how the Cats turned it around after the break.
"I was disappointed in the way we started, but proud of the way they played the second half," said Finberg. "In the second half we were a completely different team. ... At halftime we didn't really make any adjustments. I told them, 'Start playing the way you know how,' and that's what they did."
Jace Hill led the Cats in scoring with 24 points, followed by Cade Morgan with 17 and Allec Knapton with 12. Knapton also secured nine rebounds.
The Wildcats return to play Feb. 4 after having a rare weekend of rest during the condensed season that packed in all games after the holidays due to coronavirus concerns.
Columbia Falls hits the road to take on Polson for the second time on Thursday, starting at 7:15 p.m. in the Fitness Center at Salish Kootenai College.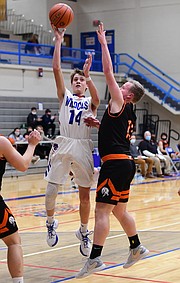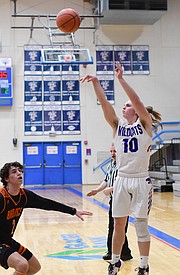 ---