Gridders open season at home against Stevi on Friday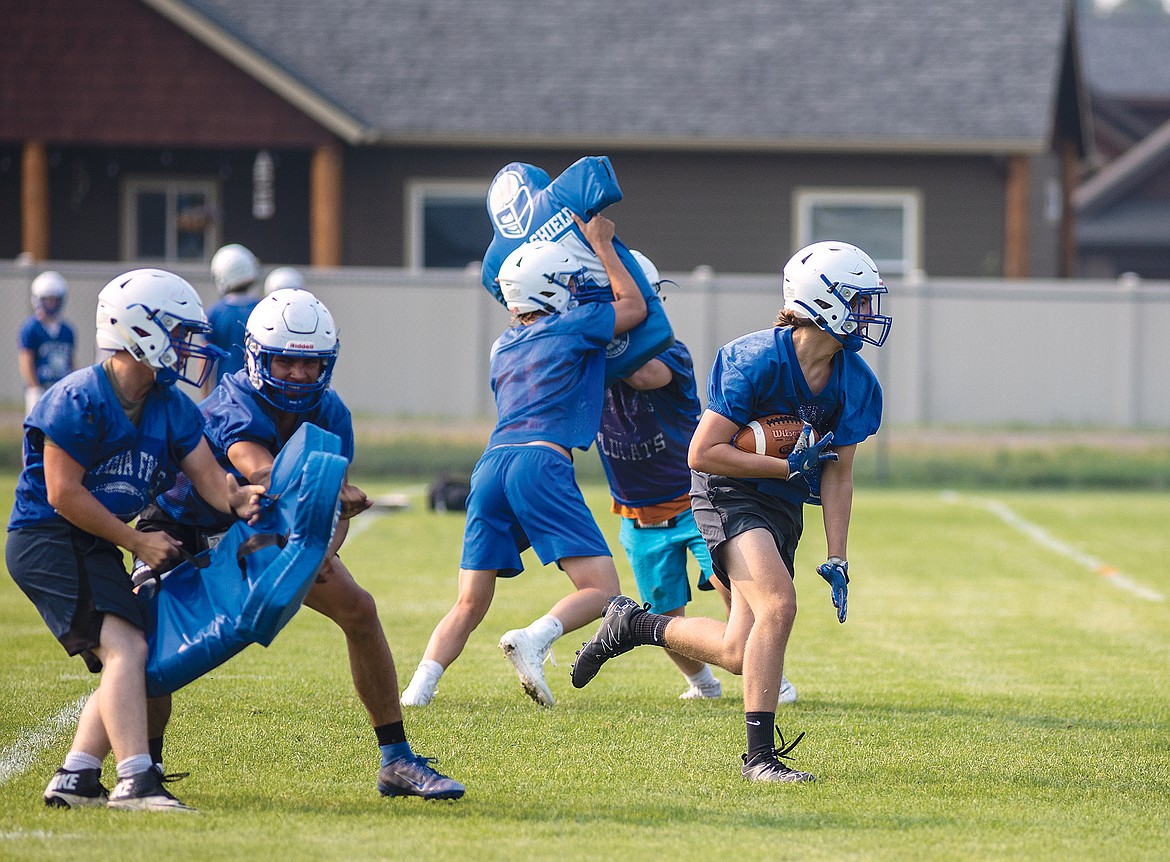 Mason Peters runs a drill during football practice recently.
by
CHRIS PETERSON
Editor
|
August 25, 2021 8:55 AM
The Columbia Falls football team should be a solid squad of seasoned players and talented youth this year. Coach Jaxon Schweikert said there's 35 players on the roster that will all see playing time.
Size-wise they're not a very big team, but they are quick.
"We're going to play fast," he said. "We're not very big but we're really skilled. They're going to be exciting to watch."
Schweikert said he expects to platoon quarterbacks Mason Peters and Cody Schweikert, like the Wildcats did last year.
"They both had a really good camp," he said.
And don't be surprised to see Peters line up as a wide receiver this fall.
They have four solid runningbacks to choose from as well in Isaiah Roth, Rowdy White, Reis Rovig and Tyler Gilfry.
They have talented receivers as well in Jace Hill, Jace Duval, Cade Morgan and Zane McCallum.
A lot of the team is sophomores, but because of the way the season went last year, most them played varsity ball as freshmen, as coronavirus quarantine rules and injuries, kept the lineup in flux from week-to-week.
"We're going to start more sophomores than anything," Schweikert noted.
On the defensive end, they should be improved over last year, with a lot of skill players.
Schweikert said he has six players that can fill roles at defensive end, including Ben Khodyrev, a 300-pounder who can move.
Some of Schweikert's long time assistants have moved on. Jamie Heinz is no longer coaching, but Bill Coleman, who coached defense for years first retired and then returned to coach the defensive line.
Ike Schweikert, Jaxon's oldest son, is also an assistant.
The team went 6-4 last season, losing to Billings Central in the first round of the playoffs.
They start this year at home Friday against Stevensville. The Jellowjackets have a new coach and Schweikert said he didn't know what to expect from them. Gametime is 7 p.m.
---