Columbia Falls home damaged in early morning fire; no one injured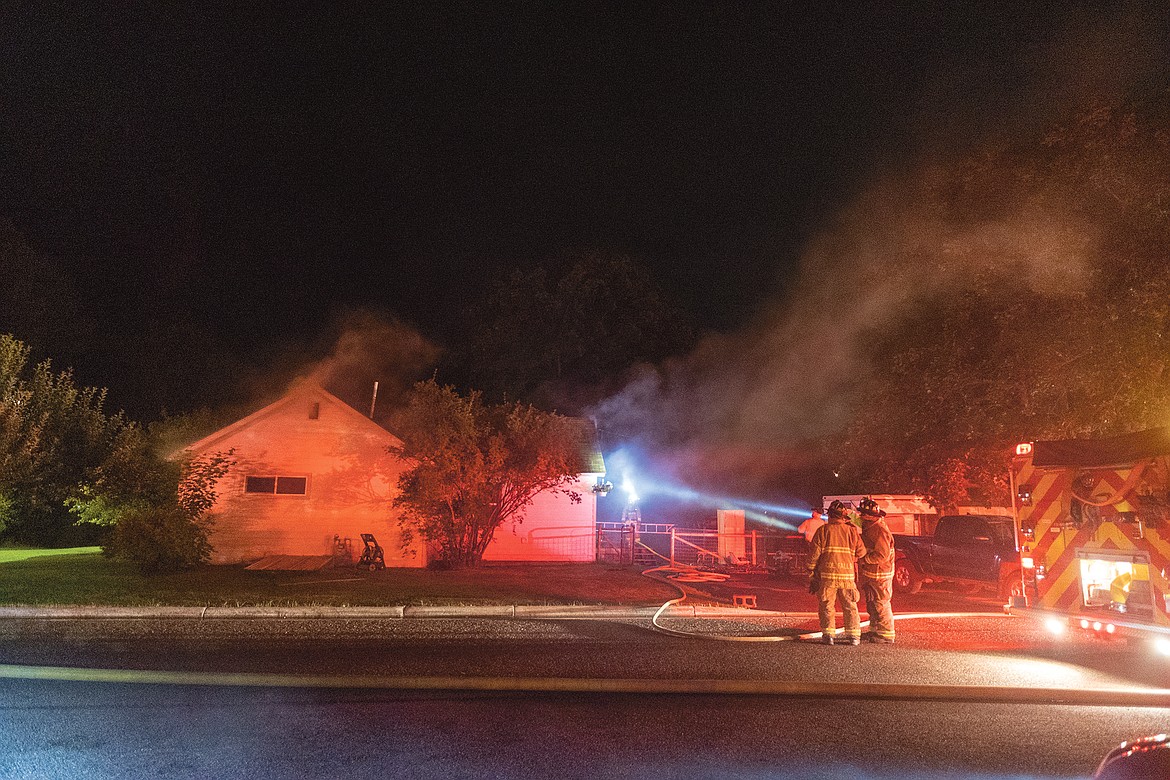 Columbia Falls firefighters battle a house fire Wednesday morning. (Chris Peterson photo)
by
CHRIS PETERSON
Editor
|
August 18, 2021 9:30 AM
Columbia Falls firefighters saved a First Avenue East home from destruction early Wednesday morning. The fire started on a deck outside the home and the occupants were awoken by the windows breaking from the heat.
No one was injured.
The homeowner said they were able to initially hit it with water and then firefighters got the blaze out in the attic, which was showing flames.
The call came in just before 4 a.m.
The homeowner said an electric smoker on the porch was to blame. He'd been smoking some salmon and unplugged the electric unit, but it was still apparently hot enough to cause a fire.
Columbia Falls Fire Chief Karl Weeks said the home had smoke and water damage and the obvious damage to the attic, but was repairable.
Evergreen and Bad Rock responded with mutual aid. Eight Columbia Falls firefighters responded to the call.
Firefighters were off the scene shortly after 6 a.m.
Recent Headlines
---