Diane Olson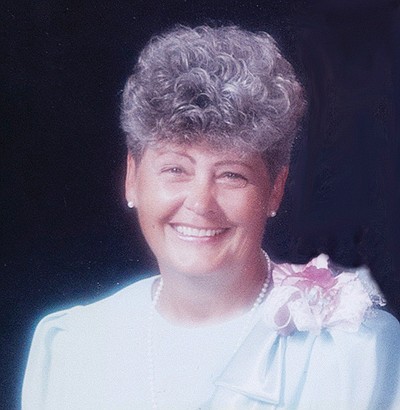 Diane Olson passed away April 16, 2021 in Tucson, Arizona after a valiant battle with kidney disease.Diane was born June 4, 1940 in Cherokee, Iowa. She was the fourth of six children born to Thomas D. and Vivian O. Crane, née Chamberlain.When Diane was nine years old her family relocated to Glendive, where she spent most of your school years. She enjoyed hanging out with her friends, climbing Hungry Joe Hill in Makoshika Park, and the general shenanigans of a child growing up in a small town. During high school she worked as a car hop for Dari Way Drive Inn and a sales clerk and cashier for F.W.
Woolworth's dime store. After graduating from high school, she started work at First National Bank in Glendive where she met her future husband, Darrel Olson.
They were married April 28, 1962 and celebrated their honeymoon in Seattle, Washington at the 1962 World's Fair. They had a brief stint in Superior, Montana, and then relocated to the town that their family would call home, Columbia Falls. She was blessed with three children, two daughters and a son. She also played "mom" to many neighborhood kids.Diane was a very active member of the Columbia Falls community.
She was part of the committee that championed the building of the West Annex School (now called the Ruder Elementary School). She was a long-time member of Our Savior's Lutheran Church. She also owned and operated Dream Seeker's
Travel helping families plan dream vacations, sending business men and women around the world, and ensuring everyone got to where they needed to be. During their time living in Tucson, Diane was a volunteer at Northwest Hospital where she acted as a Patient Liaison in the surgical department keeping families informed of their loved one's progress throughout procedures. She was very proud and honored to be part of this volunteer community.She stayed busy raising and showing collies, putting her amazingly green thumb to good use in her vibrant vegetable and flower gardens which were a point of pride and sheer joy for her, and one could say she was a professional shopper.
She would spend hours going through a store picking up and examining every bobble and trinket and seemed to love more than anything conversing with staff and other customers; shopping was a social affair, as it were. Her love of beautiful things was always on display in her lovely homes. She loved to travel and was able to see the far reaches of the world during her lifetime.
Although she had journeyed to several exotic destinations and had countless memorable trips, her favorite memories were from the period when she and Darrel explored the U.S and Canada as they traveled in her much-loved motor home.
Her travel diary holds vivid descriptions of the sites they experienced together from the beautiful fall colors of the East Coast to the majestic mountains of Alaska. She is survived by her loving husband, Darrel; their three children Leigh Olson (Eric Biermann) of Bigfork; Jenelle Olson Plunkett (Michael) of
Tucson; and Chad Olson (Lauren Throop) of Laramie, Wyoming; five grandchildren, Bryce (Melody) Olson, Nicholle Wiegert (Parker Peck), Joseph Plunkett, Thomas Plunkett, and Tristan Olson; one great-granddaughter, Shayla Olson; and received the announcement of the arrival date of her second great-grandchild just before she passed; two sisters, Sandra Pawlowski of Circle, Montana, and Jeannie Brooks of Valier, Montana; and many very special nieces and nephews.
She is preceded in death by her parents, her brother Thomas Crane, sister Sharon Skillestad, and brother Robert Crane. A memorial service will be held August 28, 2021 at 11 a.m. at Our Savior's Lutheran Church with interment following at Woodlawn Cemetery in Columbia Falls, Montana with Reverend Pete Erickson officiating.
In lieu of flowers, the family would appreciate donations be made to Our Savior's Lutheran Church Youth Group, PO Box 2770, Columbia Falls, MT 59912 or https:// www.oursaviorscfalls.org/donate-here
---