Wildkats lose a squeaker to Blue Ponies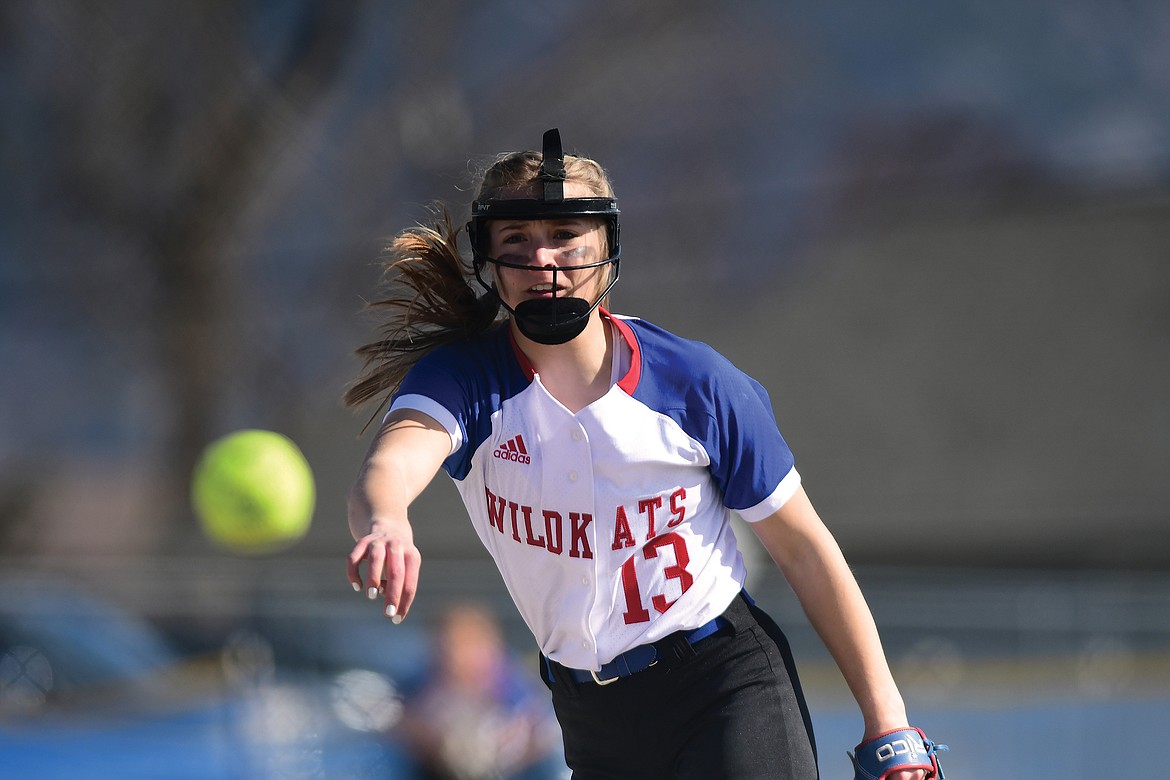 Sydney Mann fires a pitch against Havre. (Teresa Byrd photo)
by
TERESA BYRD
Staff Writer
|
April 7, 2021 7:00 AM
The Columbia Falls girls softball team dropped a game to nonconference Havre Saturday, 5-4, in eight innings at home.
The Kats trailed 4-1 in the bottom of the sixth, but racked up three runs to tie it at 4-4 in the seventh.
Havre grabbed a run in the top of the eighth, but the Wildkats couldn't quite answer. The Kats had the bases loaded at the bottom of the eighth with two outs, but couldn't get a runner across the plate.
"I thought they did a good job hanging in there, gave themselves a chance to win which is good,"
coach Dave Kehr said. "...We made some nice plays, but it was just too little, too late. It was a tough one to swallow, but we learned some stuff and we'll go back at it on Monday."
The Wildkats had four runs on 11 hits with six errors, while Havre had five runs on three hits with no errors. Sydney Mann took the loss on the mound for Columbia Falls.
Columbia Falls is scheduled to play Libby at home on Tuesday after presstime, then will face Glacier High School away at 5 p.m. on Thursday, followed by a home game against Hamilton at 2 p.m. on Saturday, April 10.
The Kats are now 1-2 on the year.
---