Cats drop Browning 48-14 on the road, face Broncs this week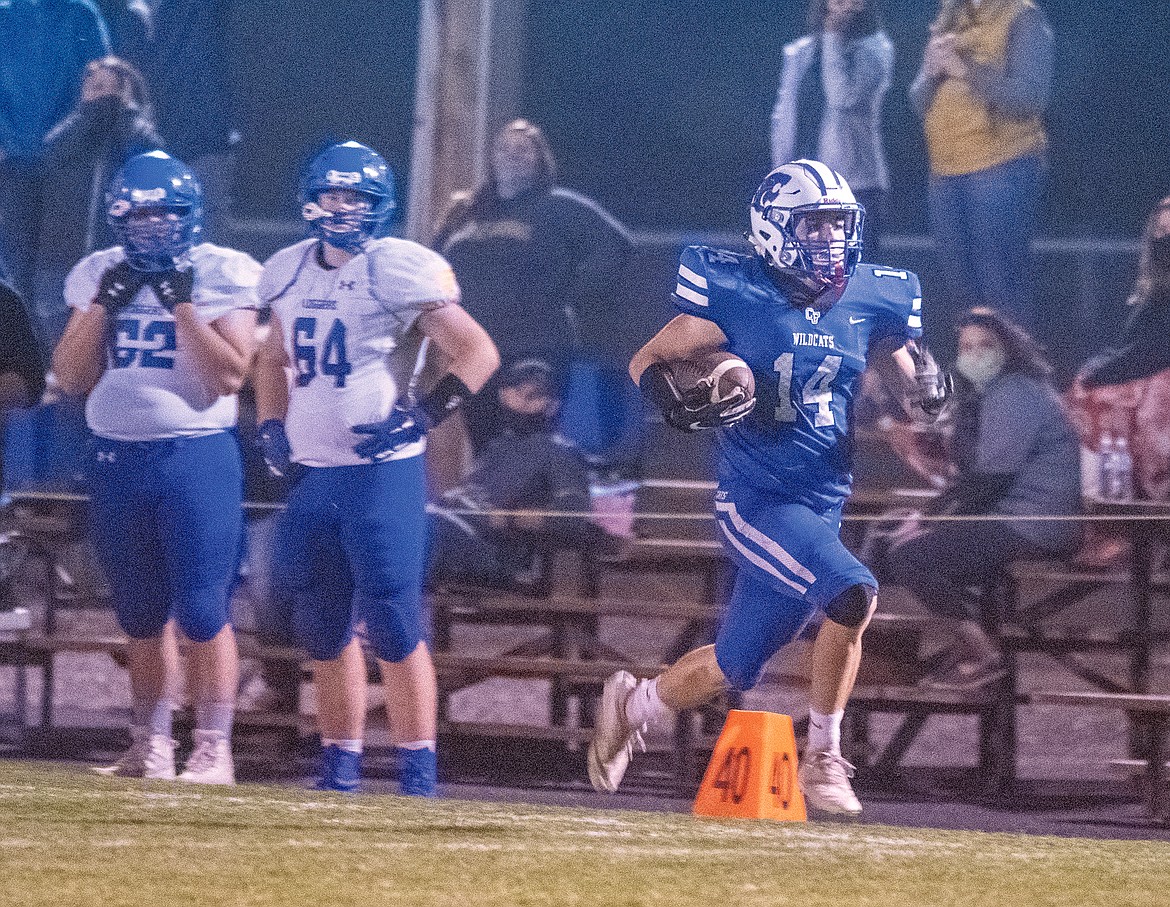 Taylor Bryan sprints to the end zone against Libby.
|
September 30, 2020 8:30 AM
The Columbia Falls football team dropped Browning on the road last week, 48-14 as quarterback Mason Peters threw for four touchdowns and ran for a fifth. Peters completed 8 of 18 passes for 219 yards and had 40 yards rushing.
Isaiah Roth had 18 carries for 51 yards and 116 yards receiving with two touchdowns. Rowdy White had two touchdowns and Cade Morgan had 58 yards receiving with a touchdown.
Coach Jaxon Schweikert said the game was "a grind" and tougher than the score suggested.
Still, the Wildcats had no turnovers and played well. A greater test comes this week as the Wildcats face Hamilton at home for homecoming.
Hamilton is undefeated and one of the best teams in the state.
The Cats are 4-1 heading into the contest.
"We just have to be really smart and really tough and play good, clean, football," Schweikert said.
The game starts at 7 p.m.
---