Dorisan Anderson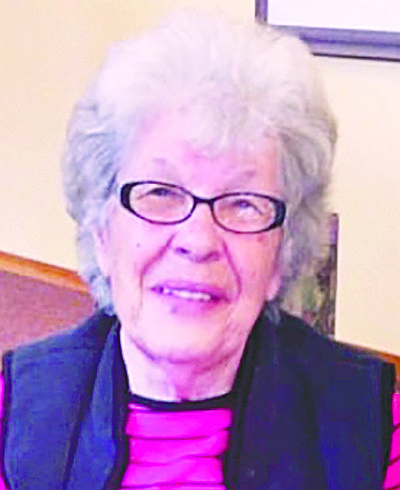 |
September 23, 2020 8:40 AM
Dorisan Anderson
Dorisan Anderson passed away Sept. 13, 2020 at the Libby Care Center.
She was born June 27, 1925 in Poplar Montana to Carl and Anna Hill. She worked at the Fort Peck Dam during its construction and got her beauticians license. On Oct. 18, 1948 she married the love of her life, Harry Anderson and they soon moved to Bigfork. There, Dorisan opened her own beauty shop while Harry had his own trucking company.
In 1945 she and Harry moved to Columbia Falls with two new family members, Kandy and Eric. Once again, she opened her own beauty shop. Jule and Theron were added to the family a few years later.
Dorisan was active in later years enjoying her many artistic talents, including quilting and painting. Her paintings adorn the walls of her children's homes and nights are warmer with the quilts she made for many throughout the years. She also was an avid fisherwoman and loved playing cards.
She lived at the family farm until 2015 when she moved to the Libby Care Center. She is survived by children Kandy, Eric, Jule and Theron, grandchildren Cory, Keri, Josh, Christina, Cody, Justus and Tessa.
There will be a private memorial service at a future date.
---