Ronald E. Newton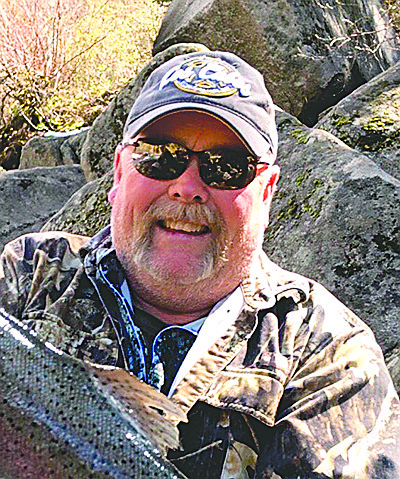 |
September 9, 2020 10:55 AM
Ronald E. Newton
Ronald E. Newton was born on Nov. 15th of 1957 to parents Ronald A. Newton and Edna L. Newton in Ronan.
He died on the evening of Aug. 29th, 2020 in the presence of loved ones on his beloved North Fork of the Flathead River - enjoying this state that so deeply ran in his heart.
His last ride was in a jet boat, and he would have thought that was pretty f(bleep)in' AWESOME.
Ron was the master of all machinery - he worked as a millwright for Plum Creek, owned his own crane operating business and was nearing retirement for MDOT as a Section Boss. When not using his free time for hunting (cleaning his daughter's kills), fishing, boating or doing honey- dos for the Blister (his name for his bride), he was masterfully fabricating projects with his son.
Ron is preceded in death by his mother Edna and brother-in-law Scott. Ron is survived by the Queen, Tani (Eystad), his kids, Hunter (Sidney) and Katie (Austin); father Ron (Esther), brother Don (Carolyn), sisters Kimberly (Scott) and Robin (Bill); several brothers and sisters-inlaw; many nieces and nephews; and countless friends.
His best fishing buddies Willie Eystad, Jim Gray, Chris Stewart, and Joe Heil are down a legend, but no doubt they will continue to reel in hogs and grill Spam in his honor. There will be no service per Ron's and his family's wishes. Family will spread his ashes in his favorite location at Hungry Horse Reservoir, as well as by Jim Gray and friends at their favorite fishing spot.
Celebration of life party will take place at the Newton residence on Friday Sept. 11, food and drink provided by family. Please direct questions to Katie at katienewton10@ gmail.com for details. His family expresses gratitude to all of those who have reached out to share their love, to send flowers, and to keep meals coming out of our ears! We request that from here forward, in lieu of flowers, donations be made to Walleyes Unlimited of Montana (please specify Kalispell Chapter Youth Programs either in check memo or by note in your mailed envelope): Walleyes Unlimited of Montana PO Box 20918 Billings, MT 59104
---