Wildkat spikers finish regular season undefeated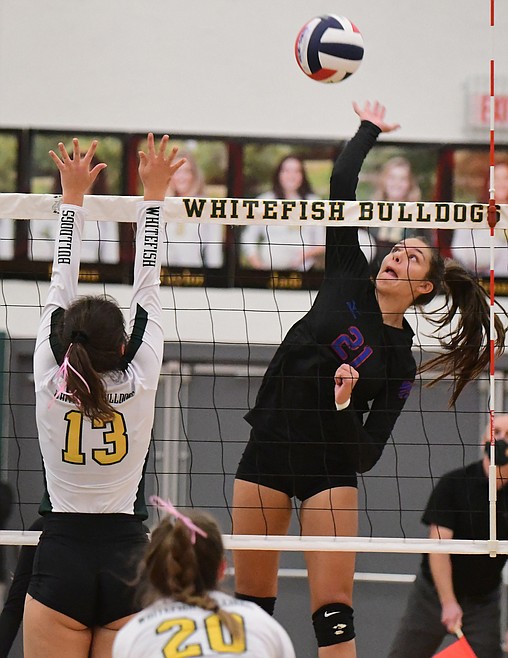 Mady Hoerner (21) leaps for a spike against Whitefish in the Kats' last regular season match against the Bulldogs Thursday. (Teresa Byrd/Hungry Horse News)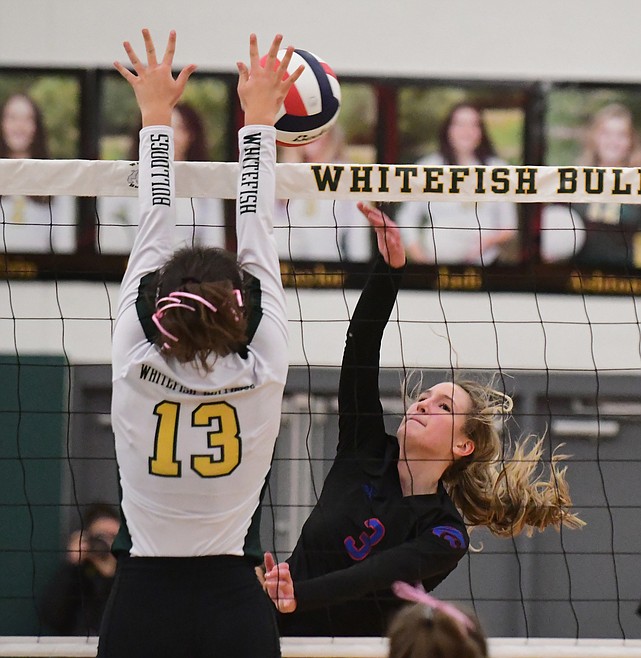 Dillen Hoerner spikes the ball against Whitefish on Thursday. (Teresa Byrd/Hungry Horse News)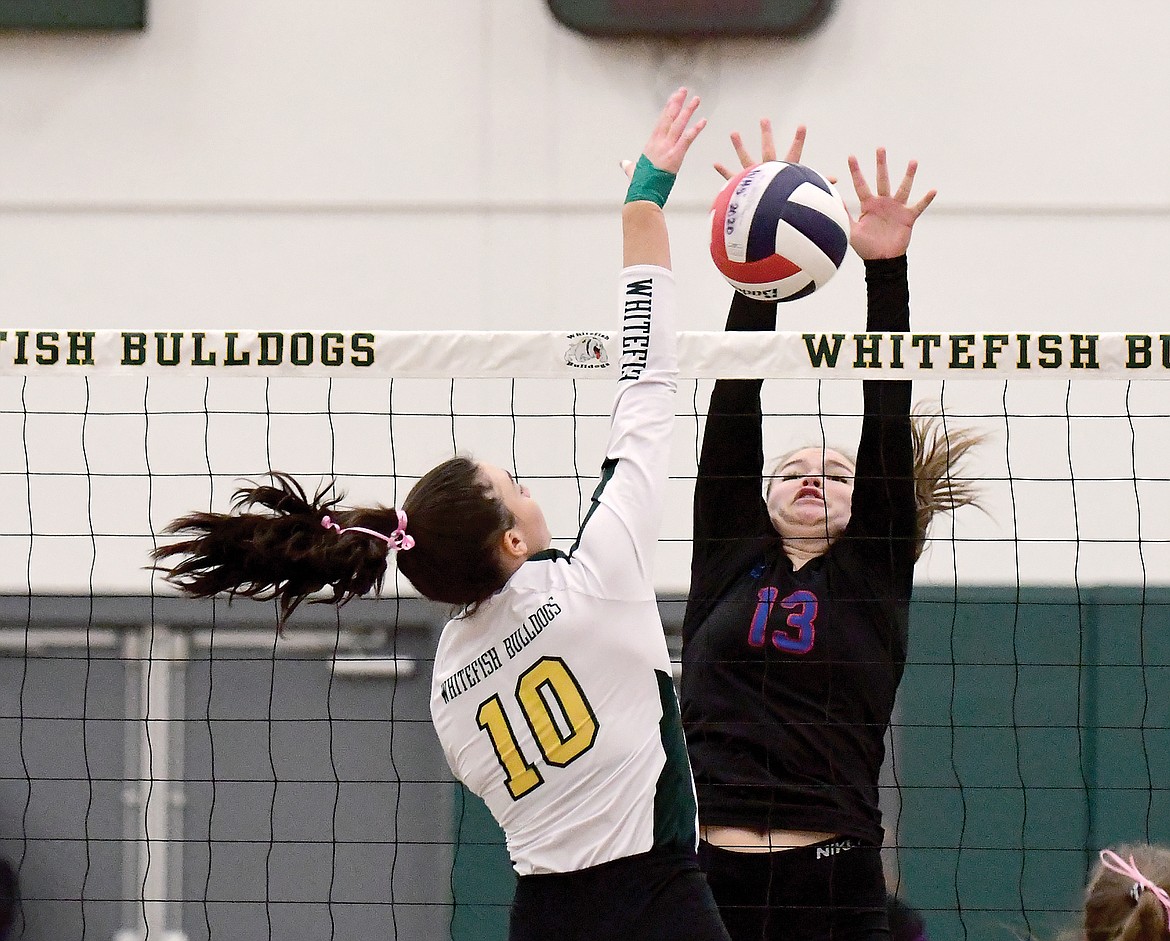 Grace Gedlaman reaches for a block against Whitefish last week. (Teresa Byrd/Hungry Horse News)
Previous
Next
by
TERESA BYRD
Staff Writer
|
October 28, 2020 7:00 AM
Wildkat volleyball finished its regular season undefeated on Saturday after two final victories this week against Whitefish and Polson, rounding out the year with a perfect 12-0 record.
The numbers take into consideration the likelihood of the last scheduled game, against Browning later this week, being canceled due to coronavirus concerns.
The wins came despite the Wildkats missing their star setter, Hannah Schweikert, who is scheduled to return to practice Wednesday (today).
Thursday evening the Kats defeated Whitefish in three increasingly competitive sets, 25-20, 25-23 and 26-24.
Dillen Hoerner logged nine kills and 11 digs against the Bulldogs while Mady Hoerner had nine kills and nine digs. Maddie Stutsman, the JV setter substituting for Schweikert, had 27 assists and three aces. Lauren Falkner had seven kills and Jazzy Marino had two aces.
On Saturday Columbia Falls won in three against Polson, 25-14, 25-21, 26-24, in a match where the Kats switched up explosive offense with fluid defense.
"Polson played really hard," said head coach Jolandie Brooks. "They play fast. Every year they get a little bit faster, so it's fun, and they started to adjust what they were doing offensively against us, especially in that third set, so we had to adjust our defense."

Both Jazzy Marino and Mady Hoerner had notable performances against the Pirates.
"Mady Hoerner, she's a beast," said Brooks. "She had a really good match tonight; she had 22 kills and zero errors. That's hard to do."
Stutsman, filling in for Schweikert, was also remarkable, said Brooks, connecting even more seamlessly with the team's hitters than she did on Thursday.

"It just took one game under her belt and she can figure out the rhythm of her hitters," Brooks said.
Pending cancellation of Thursday's match, the Kats play in two weeks for divisionals in what may be a "traveling bracket" style of tournament.
While details are still being worked out, they'll likely have a home match to start the tourney on Nov. 5.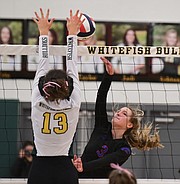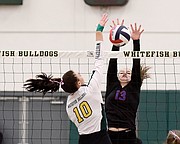 ---