Mary Josepha Marantette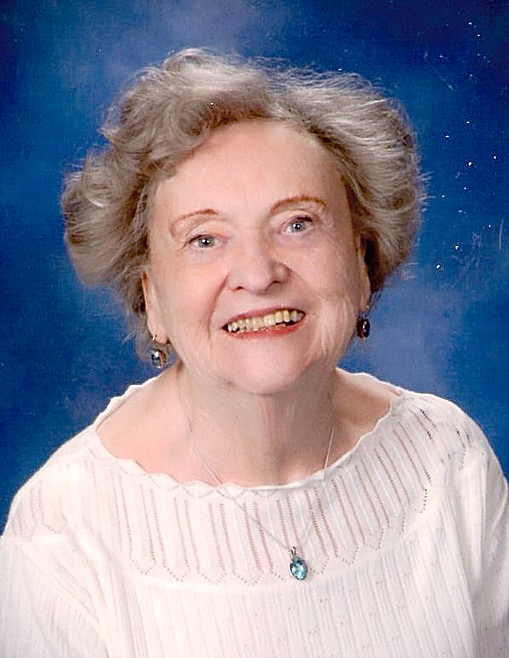 |
October 21, 2020 9:00 AM
Mary Josepha (Josie) Marantette, 91, passed away in Columbia Falls on Oct. 6, 2020.  Josie was born in Renton, Washington in 1928, one of eight children of Ronald and Anne MacDonald.  She graduated from Immaculate Conception High School in Seattle and attended college at Marylhurst College in Oregon.
Josie met Robert Marantette while they were both working at Boeing and married Nov. 3, 1951.  They moved to Columbia Falls to own and operate the family business, the Park Mercantile. Bob and Josie had five daughters and lived in Columbia Falls for the rest of their lives. Josie was unconditionally devoted to her faith and her family.  She  loved being a wife and mother, working with Bob at the Park Mercantile and volunteering at St. Richards Parish. Josie was most happy when spending time and giggling with her family and her amazing and loyal friends in the community. 
She is survived by siblings, Evelyn Butts, Anne MacDonald, Pat Elkan and Doug MacDonald; and her five daughters, Joan (Kent) Paulson of Whitefish;   Terry (Glenn) Herman of Troy;  Patty (Al) Gemberling of Coeur d' Alene, Idaho; Lynne (Dan) Jenko of Missoula; Jan (Tom) McGuigan of Seattle; 14 grandchildren, and 15 great grandchildren.
Josie and family appreciate the loving caregivers at Timber Creek Village.
Josie's immediate family celebrated a rosary and a mass at St. Richard Parish.  Remembrances can be made to St. Richard Parish.  Columbia Mortuary in Columbia Falls is caring for the family.
---