Winter should be snowier and colder than normal. It looks like it starts this weekend, too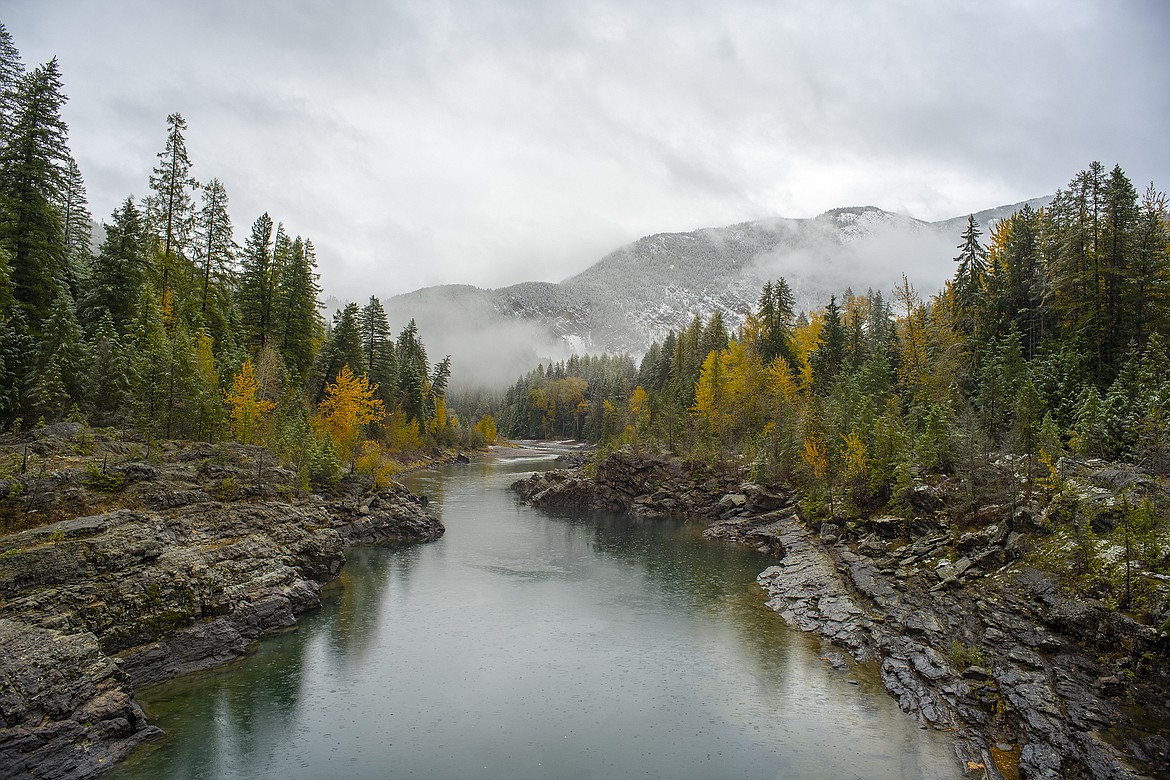 Snow dusts the Middle Fork of the Flathead earlier this week.
by
CHRIS PETERSON
Editor
|
October 16, 2020 12:45 AM
The region could see a significant shot of valley snow this weekend, the National Weather Service is advising, with 6 to 12 inches at higher elevations like Marias Pass.
The rain on Friday should change to snow after midnight Friday, with the Flathead Valley proper potentially seeing 1 to 2 inches of snow by Sunday, possibly more if enough cold air spills over the Divide.
Places like the North Fork and West Glacier have already seen snow on the valley floors earlier this week, but it had melted.
The weather has taken a dramatic turn, after a hot, dry summer that extended into the first week of October, winter has arrived. A little more than a week ago, high temperatures were in the 70s and pushing 80. In the coming days, they'll be in the 30s.
Glacier National Park officially announced that the Going-to-the-Sun Road would close for the season over Marias Pass. The road is now closed at Avalanche Creek. The park typically plows to Avalanche until mid-December, then closes it for the winter at Lake McDonald Lodge.
The Camas Road is usually plowed until mid-December as well, and then closes for the winter months.
Overall we're expected to have a La Nina winter, which typically means more snow and cold than an average year. La Nina means below normal temperatures in the equatorial Pacific, which means more storms and cold for the Pacific Northwest U.S. La Nina winters, however, sometimes do have less than average snowfall.
But the average snowfall on a La Nina year in West Glacier is 131.8 inches. In Kalispell it's 56.4 inches.The average temperature in West Glacier runs about 27 degrees, which is about 1.5 degrees below normal.
Big snow years don't equate to mild wildfire summers, however.
The winters of 2016-2017 and 2017-2018 were snowy La Nina winters, but the summers were hot and dry and Glacier National Park had large wildfires. Timely summer rains in June, July and August are what's key to stemming wildfires.
---