Coram water system to see upgrades, big new water tank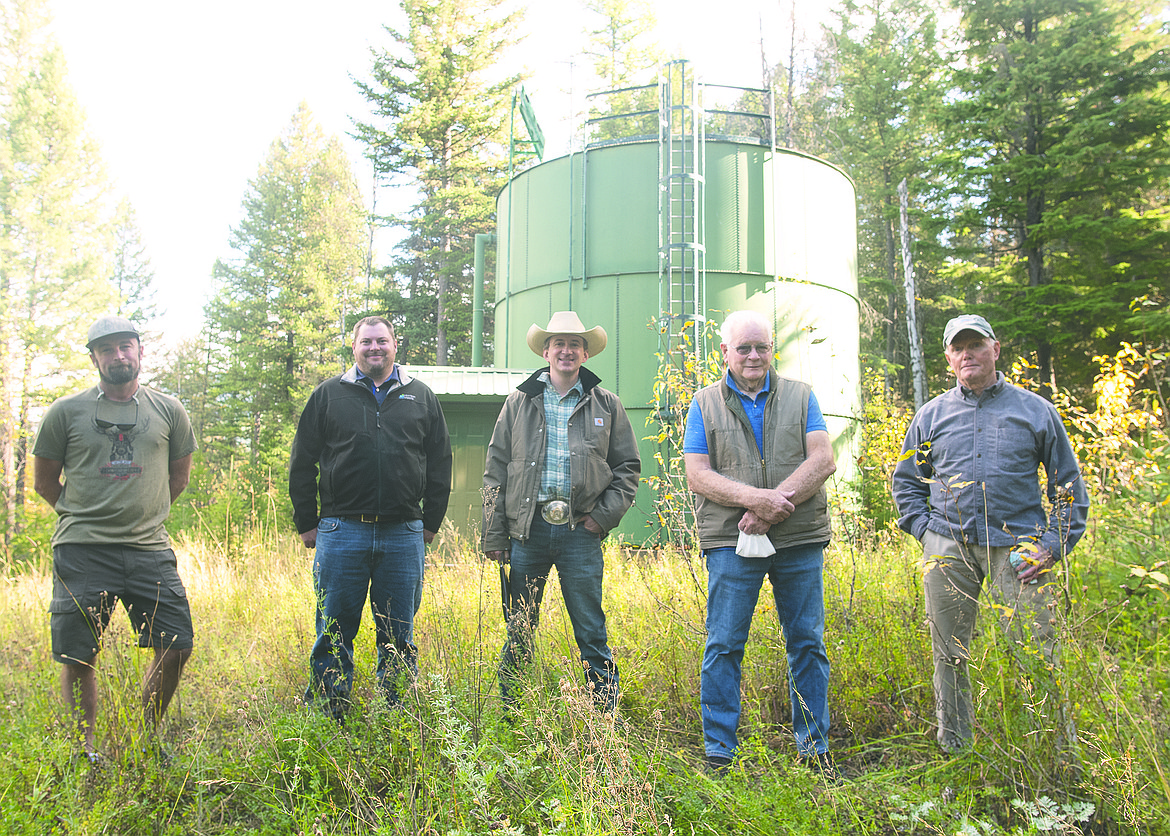 From left, Coram water operator Ben Shafer, Jeff Cicon of Morrison Maierle, Charles Robison, USDA, water board president Bud Ridenour and Michael Woods, boardmember.
by
CHRIS PETERSON
Editor
|
October 14, 2020 12:55 AM
The Coram water and sewer district will see a new water tank and other upgrades in the coming months.
The district is adding another tank to boost its capacity in the event of a large fire and to improve overall service.
The new tank will complement the existing tank, adding 200,000 gallons of capacity, noted district representatives who went on a tour with U.S. Department of Agriculture Rural Development Montana State Director Charles Robison.
Robison was on hand to showcase the $600,000 loan provided to the district and the $100,000 grant through the USDA's Water and Waste Disposal grant program.
The 40-year loan has an interest rate of 1.5%.
The project is still in the design phase, but should start next year.
The district serves about 146 households, with an average water bill of $58 to $60 a month.
Water is pumped from a well up to the holding tank above Seville Lane and then serves customers via gravity feed. The project will also improve the power supply at the tanks and make other improvements.
---