Insurance company names Columbia Falls 'most courageous'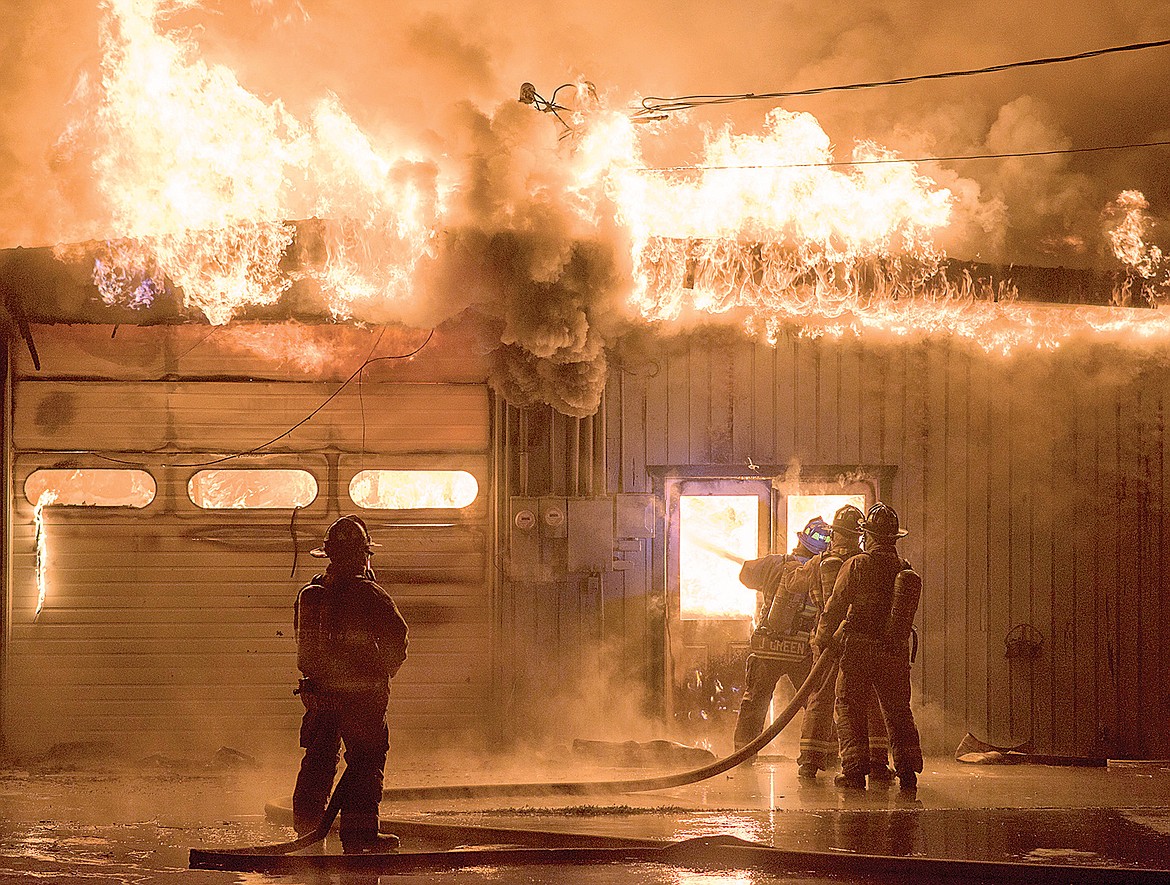 The number of volunteers, such as firefighters battling this fire in this file photo, played into the Insurify equation.
by
CHRIS PETERSON
Editor
|
November 18, 2020 1:00 AM
Columbia Falls has been named Montana's "Most Courageous City" in 2020 by insurance website Insurify.
The state ranking looked at the cities in each state "with the greatest proportions of citizens whose work is dedicated to serving their greater community" through service in the Armed Forces and public safety occupations.
Insurify's data science team analyzed 2.5 million insurance applications to determine which cities "had the greatest share of courageous citizens."
Cities were ranked based on the proportion of current or former members of the Armed Forces among residents, as well as rates of careers in public safety and "high-risk jobs with a high benefit to society."
Some public safety positions identified in the analysis included firefighters, park rangers, law enforcement and emergency medical technicians. Jobs considered "high-risk, high-reward" for the community included electrical power line installers, structural metalworkers, and miners.
"Residents in these courageous cities represent the utmost bravery while serving their communities," Insurify stated in a press release for the 2020 award winners. "In their everyday work, they are willing to risk their personal safety for the safety of their community, whether through protecting others against harm, attending to medical emergencies, or testing vital infrastructure for public safety."
To view the full ranking, visit: https://insurify.com/insights/most-courageous-cities-awards-2020/
The company website, it turns out, is also trying to sell a person insurance, as it compares quotes from different companies.
---