Coach Clark making his mark as a soccer writer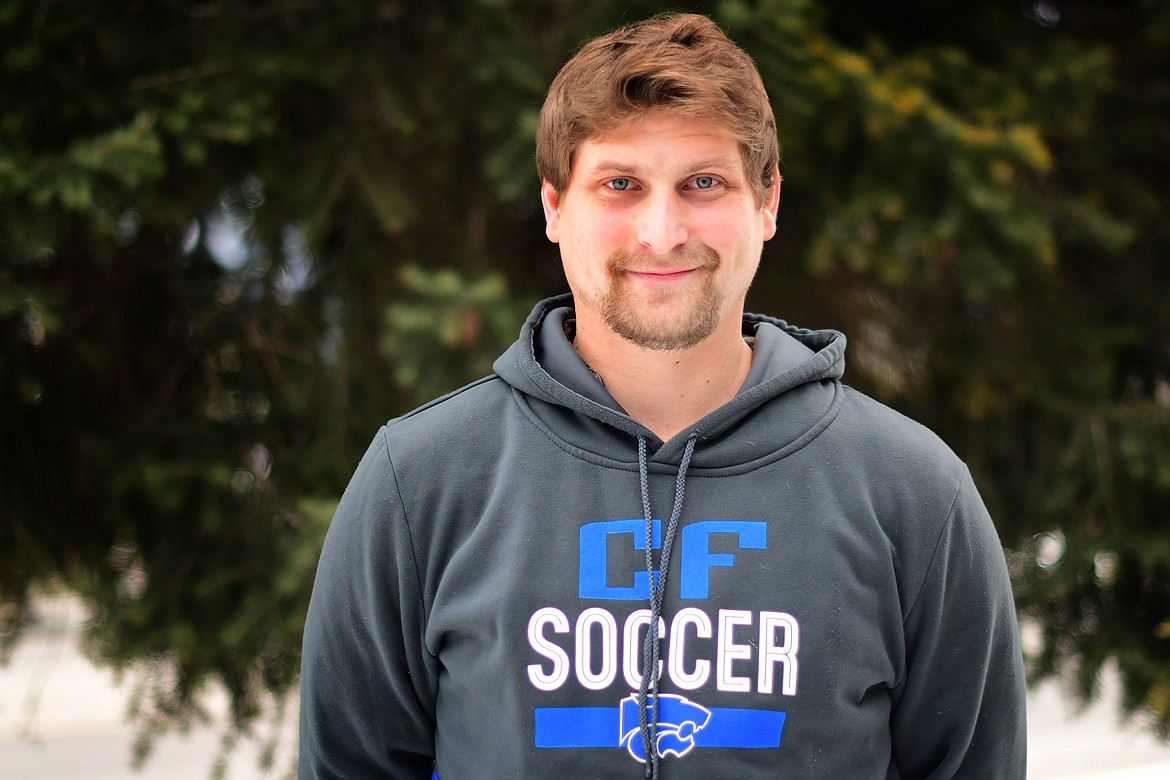 Since first lining up as a goalkeeper for Whitefish High School years ago, Thomas Clark's life has been all soccer, all the time.
Now, as head coach of the Wildkats soccer team, Clark's focus on soccer stretches both locally and nationally.
Clark just wrapped up his first year as head coach of the team, finishing with a 12-2 overall record and the second-best winning percentage in team history. Outside of Columbia Falls, he's also established himself as a sports writer in the soccer world.
Clark writes for the Women's Professional Soccer League and Urban Pitch, covering the world of women's soccer in the U.S. as well as industry news and player profiles in Major League Soccer.
"I always knew I wanted to be a journalist in some capacity," Clark says. "I started by just covering one region, mostly the Seattle and California area for [WPSL], all from Columbia Falls. I'm all over the place for them now, It's a weird dream come true to be able to cover sports nationally and still live in a place like the valley, it's the best of both worlds."
For Clark, the best parts of his writing job are the ones that extend from his coaching duties as well — watching tape and talking strategy on the pitch.
The two roles complement each other, he says.
"I've always loved sports, I've always been a big athlete. I was the editor of the school newspaper at Whitefish High School, and now as an adult, my favorite thing is I get to talk to coaches all across the country. Just hearing different stories from people, and for me now as a coach, just to hear the way people talk about how important culture and team camaraderie is," he says. "I never expected to be a journalist and a coach at the same time, it just happened."
Alongside writing, Clark said coaching has also been a "dream come true."
After working with his former coach, O'Brien Byrd, as a goalkeeper coach and then assistant coach, Clark last season took the reins as the girls head coach.
Clark won two championships as goalie under Byrd in Whitefish, then played for four years at Evergreen State Colelge in Olympia, Washington.
"It was great. Obviously it's a different kind of challenge, especially going from a position coach, you just have so much more on your plate, more responsibility," he says. "I was so fortunate to have this group of girls my first year, from the seniors that were fantastic leaders all the way down to the younger players."
Byrd has been a leading influence, Clark says, going all the way back to his role as coach on those Whitefish championship teams in 2011 and 2012.
He credits his success to Byrd, and says he's still got plenty to learn.
"O'Brien has been invaluable for me as a resource, going all the way back to when I was playing, he taught me so much about the game and helped me get a college scholarship. He's always willing to help teach you as much as you want to learn," Clark says. "He's been such a resource for me, and obviously I wouldn't be here without him. We're blessed as a community to have him here in Columbia Falls."
And while he's now coaching on the other side of the Northwest A rivalry, Clark says there's both elements of fun and respect when it comes to playing his alma mater.
He says it was weird seeing principal Kerry Drown and girls coach Roland Benedict, both of whom he knows well, the first time his team played the Lady Bulldogs, but that doesn't stop him from being competitive.
"It's a fun mix," he says. "Obviously I'd be lying if I said those dates weren't scheduled on my calendar each year, but it's all in good fun."
---