Glacier Park closed for foreseeable future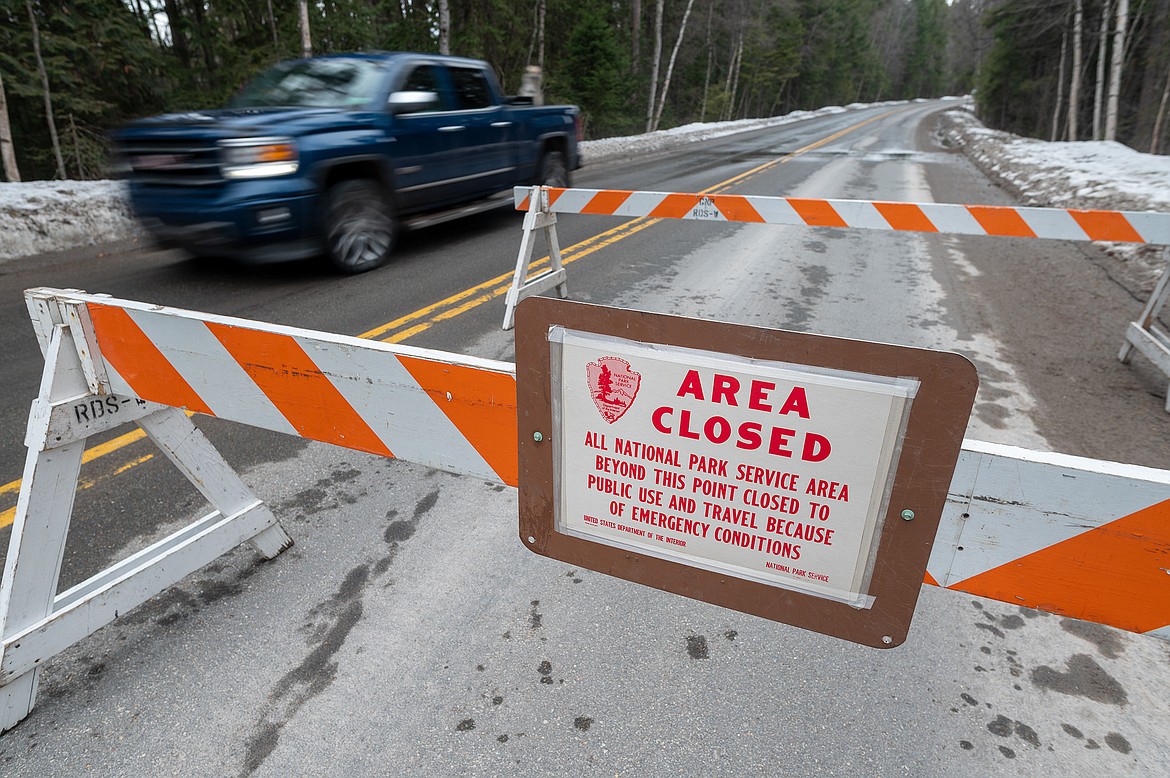 by
CHRIS PETERSON
Editor
|
March 27, 2020 5:51 PM
Glacier National Park rangers were sweeping roads and clearing campgrounds late Friday after the park announced it would close after consulting with state, local and tribal officials due to concerns over the COVID-19 virus.
Barriers were up at the west entrance and the entire park was closed as of 5 p.m. Friday, March 27.
The extraordinary measure was unprecedented in Glacier's history — the Park has only completely closed down in the past due to government shutdowns which expunged funding.
In this case, Gov. Steve Bullock, as well as Flathead County and Blackfeet Tribal officials, asked that the park close its borders. While it has wide-open spaces, it also has been attracting out-of-state visitors recently, and crowds congregate on the Going-to-the-Sun Road to recreate, exacerbating fears of the virus spreading.
The Hungry Horse News has seen license plates from Kansas, New York, Oregon and Illinois in the Park in the past week — typically unheard of in the late winter months. But people across the country are looking for refuge from populated centers, and Glacier is one of those attractive places.
New York alone has nearly 45,000 cases of the virus.
"The National Park Service listened to the concerns from our state, county, and tribal partners and, based on current health guidance, temporarily closed the park," Glacier Superintendent Jeff Mow said. "We will continue to work with our state, county, and tribal partners as this crisis continues and we will coordinate with them on when it will be safe to reopen the park."
Mow said there was no timetable to reopen Glacier. The road plowing effort, which happens every spring in Glacier, could also be put on hold.
He said the park would look at that more closely next week and determine whether or not it was an essential service. The park was supposed to start plowing April 1.
Mow said most Park employees were working from home like most folks.
U.S. Highway 2, which runs through the Park's southern boundary, would remain open.
In addition, Montana Fish, Wildlife and Parks announced it was closing campgrounds in wildlife management areas due to virus concerns as well as other campgrounds run by the state. Wildlife management areas would remain open to day use.
The Forest Service also announced that developed campgrounds would close to public use as would rental cabins. Most local campgrounds are closed anyway — they're under several feet of snow.
---