Academic endowment gets a boost from Class of '63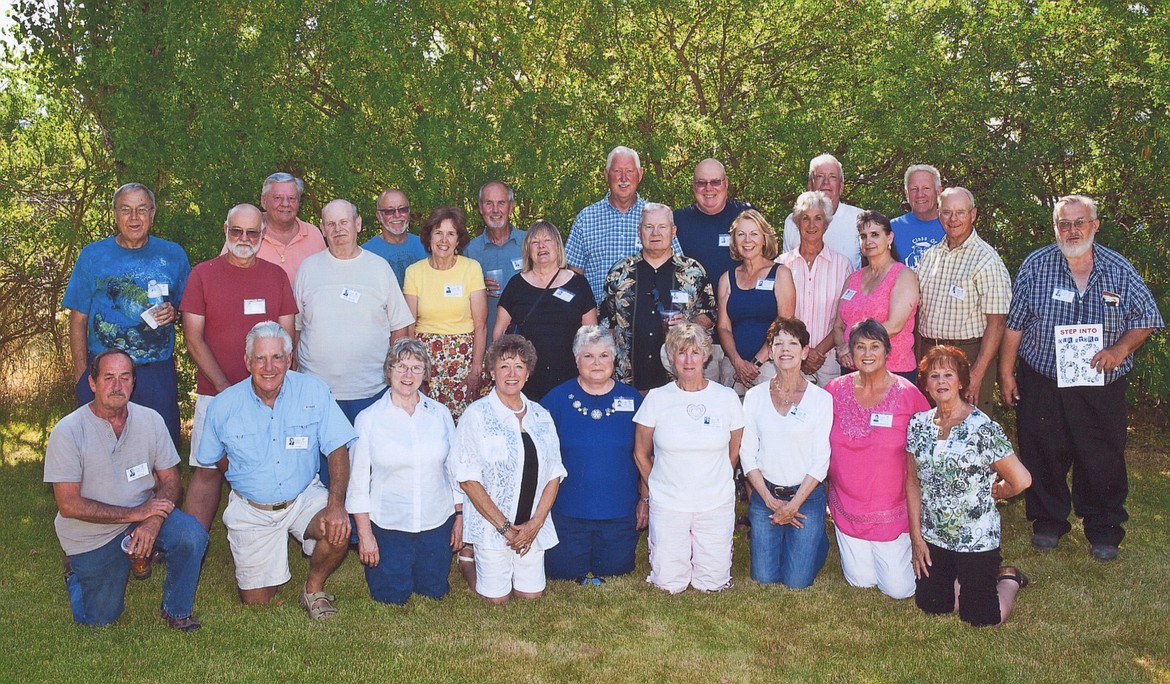 The tight-knit Columbia Falls High School Class of 1963 at their 50th reunion celebration in 2013. (Randy Bocksnick/Columbia Falls)
by
TERESA BYRD
Staff Writer
|
March 18, 2020 6:38 AM
The first class to graduate from the current Columbia Falls High School after having walked it's halls for all four years is paying it forward to future generations of Wildcats.
Judy Sletten Stone, 1963 class president, recently gave the Columbia Falls Alumni Community Academic Endowment Fundh a check of $2,540 on behalf of the class as a compilation of multiple alumni donations.
The Academic Endowment has been funding academic opportunities to enhance curricular activities at the high school for the last six years. Formed initially in affiliation with School District 6, the organization has since become its own nonprofit with a small board of directors and an advisory committee composed of high school faculty.
In 2019 the endowment funded student travel and participation in the Montana State Championship Academic Tournament and the Quiz Bowl. It purchased new research and music software as well as materials to maintain the school's three tower gardens and modeling equipment for science teachers to better illustrate plate tectonics and weather fronts. It also helped with fees for students taking multiple advanced placement exams.
Over the years the endowment has funded art and theater excursions as well as an $18,000 upgrade of microscopes and other scientific lab equipment. All this even as the nonprofit continues to increase its endowment. It hopes to grow the principal enough for the dividends to fund future projects in perpetuity. Paying for recent projects has been possible by using donations not specifically designated as "endowment funds" by the donor.
The Class of 1963's donation was the largest any single class has given the endowment yet, treasurer George Scherman told Stone shortly after receiving the gift.
Stone, who now lives in Billings, was contacted by a classmate who became aware of endowment fundraising efforts and wanted to "rally the troops."
Which, for Stone, wasn't too difficult — she keeps contact information on every classmate. The class, which is coming up on its 60th reunion, has scattered globally — some living in Europe, others in New Zealand — yet they still remain in frequent contact. Stone says it's unusual not to hear from someone within a couple months, so rallying the troops didn't take too long.
"It was good … we could have done better," said Stone with a laugh.
"But," she added, "the challenge has been laid for other classes."
For more information on the Columbia Falls Alumni Community Academic Endowment, visit https://cfhighschool.org/endowment.
---