Wintry blast expected Friday through the weekend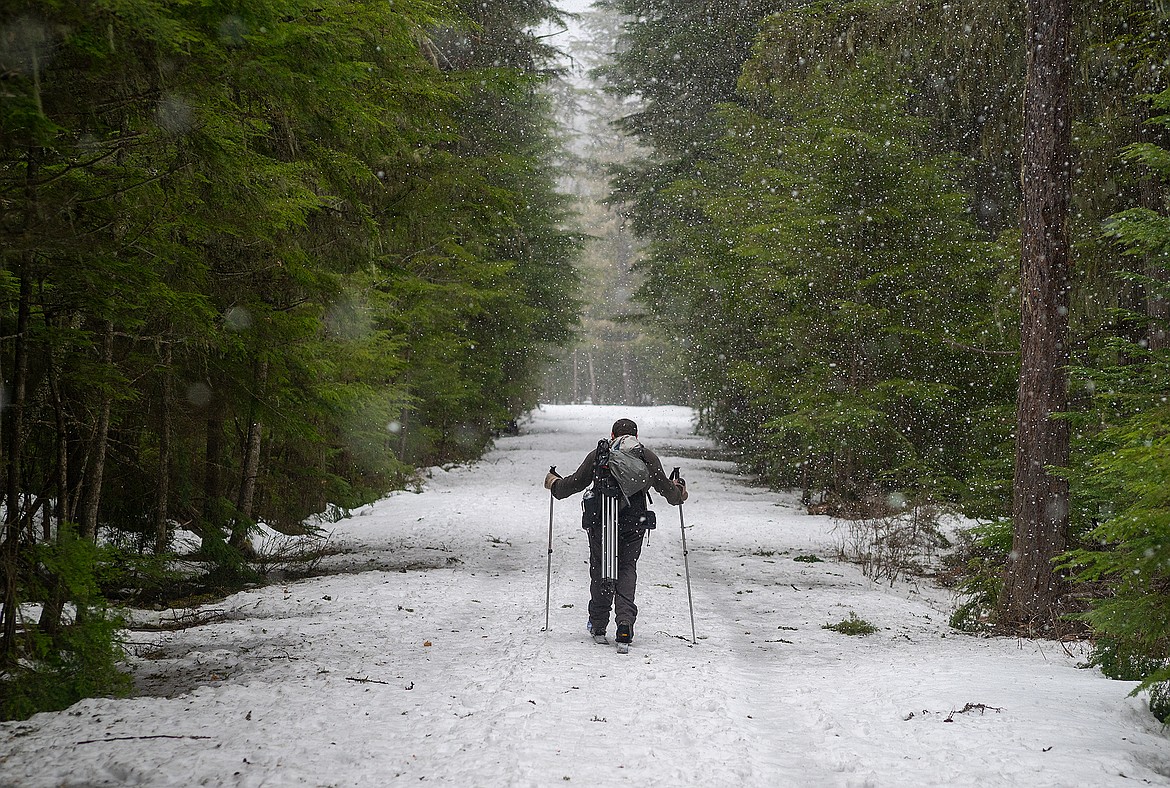 Snow falls in Glacier National Park Sunday as a skier makes his way down the road.
by
Chris Peterson
Editor
|
March 11, 2020 12:41 PM
Winter's not done yet.
A frigid mass of arctic air should make its way over the Continental Divide late Friday into the weekend, the National Weather Service is predicting.
Temperatures will plummet with a cold northeast-east wind along with at least a shot of snow.
In Glacier National Park, lows will drop to single digits to below zero, depending on elevation. Highs Saturday will only be in the single digits and teens, with blustery 20s on Sunday.
"Cold and wind are the story for the weekend," National Weather Service meteorologist Brian Conlen said.
The coldest morning could be Monday, he said, as the wind dies and skies clear out.
The last time we had a system like this in mid-March was 2002.
That storm dumped a foot of snow on Columbia Falls and forced schools to close across the valley.
Snowfall totals are still in doubt, Conlen said, but the area should at least see 2 or 3 inches.
The winter has been bookended by cold weather. October was unusually cold and snowy, but most of the winter months, while wet, were warmer than normal. February was the third warmest ever in Kalispell.
The average high for this time of year is 41 with a low of 23, Conlen said. We should be about 20 degrees below that with this system.
---