Heavy rains expected Sunday into Monday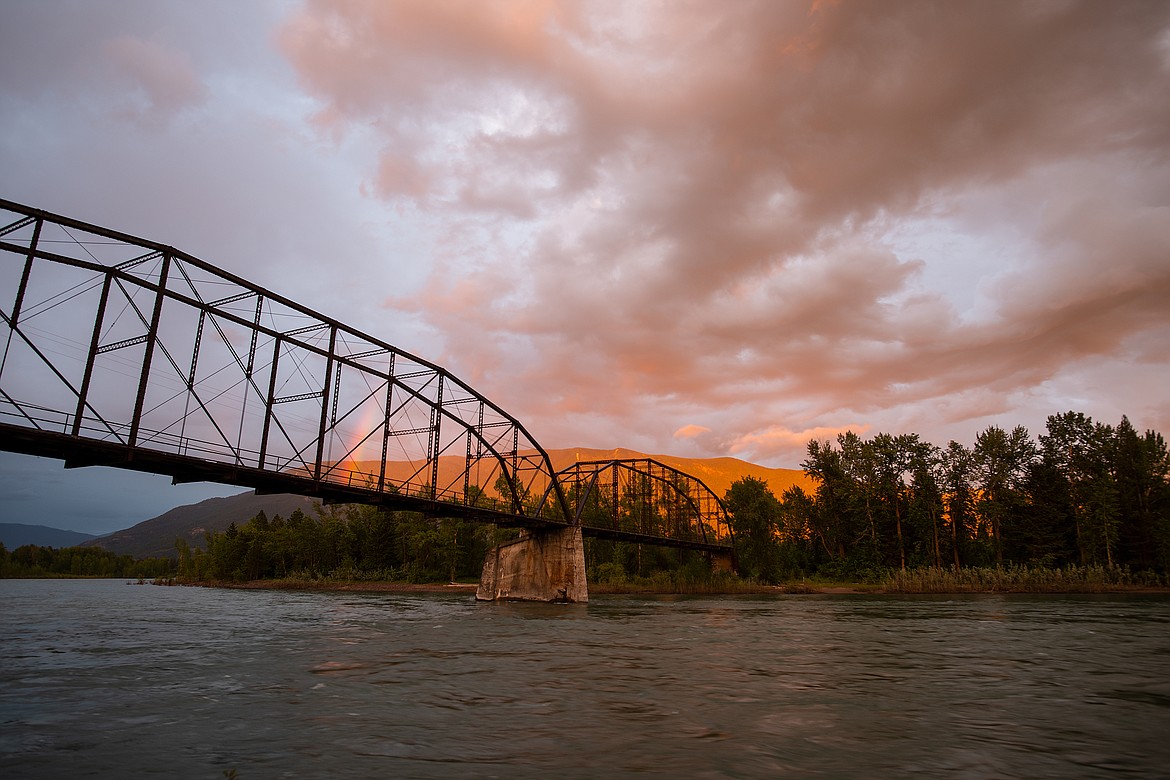 A rainbow over the Old Red Bridge last week. Rivers will be running very high, but should stay below flood stage next week.
by
Chris Peterson
Editor
|
June 25, 2020 3:27 PM
The National Weather Service in Missoula is predicting the high country along the Continental Divide could see as much as 4 to 5 inches of rain by next Tuesday.
The pleasant weather should extend into Friday, but rain is expected Saturday with heavy rain Sunday into Monday.
Valley locations could see 1 inch or more.
Rivers are expected to get high, but not too far above flood stage at this point.
Rivers had been lowering and clearing in the past few days, even with a heavy downpour caused by a thunderstorm on Wednesday night.
Temperatures will also drop to well below normal with highs in the 60s on Sunday.
Next week will be cool and showery, the Weather Service is saying.
---