Meadow Lake Grille reminds folks it's open to the public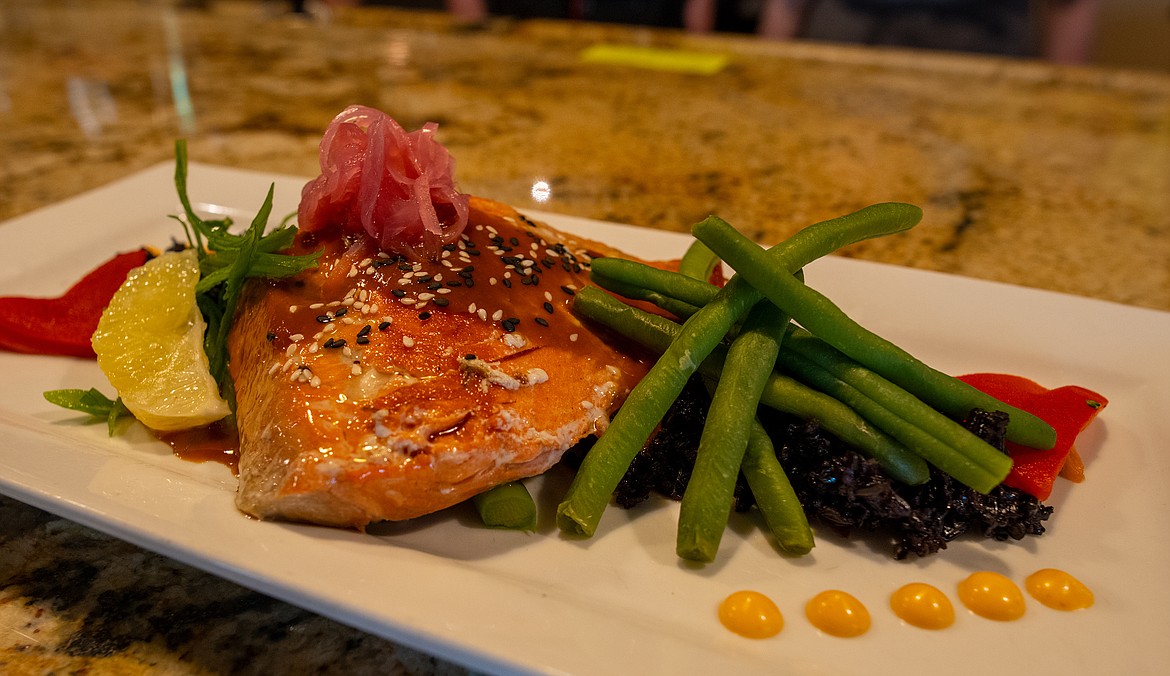 by
Chris Peterson
Editor
|
June 24, 2020 7:08 AM
The Meadow Lake Grille at Meadow Lake Resort would like to remind folks that the eating and drinking establishment is open to everyone.
"We want to let the valley know we're open to the public," said manager Lance Lynch.
The resort revamped the menu under chef Russell Svoboda. Svoboda grew up the son of an Air Force veteran and traveled the world in his youth.
Now he brings that same flair to his menu, mixing different foods and cultures in his culinary style.
But the focus is still on locals, with Montana inspired dishes, like bison gnocchi or pan seared salmon with a soy miso glaze.
There's also steaks, burgers, pizzas and something for the vegetarian, like a Szechuan stir fry. with a base of tasty veggies or, for an added cost, you can add protein.
Svoboda said the coronavirus crisis spurred a local movement, as the restaurant stayed open and served folks take-out meals.
Svoboda said his culinary philosophy is American fusion, where the dish starts out local and adds from there. For example, he might smoke some ribs for a half day and then add the meat to an Asian stir-fry.
The chef did his training at Baltimore International College and has worked in the industry for years.
But he likes the intimate atmosphere of the grille and being hands-on in the kitchen, he said.
"I'm happy with the food and the service has been upgraded from last year," he said.
The Grille has both indoor and outdoor dining and the kitchen staff wears masks for added safety.
It's open seven days a week at 4 p.m. and is located just off the main lobby of the resort.
---