Thomas Henri Lefebvre, 79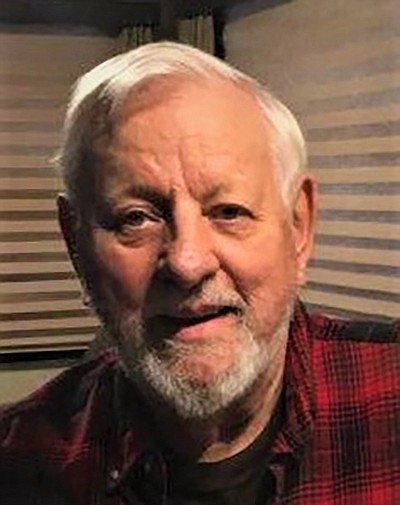 Feb 18, 1941- May 28, 2020
Tom Lefebvre was born to Jane and Roland (Fletcher) Lefebvre in Warren, Pennsylvania.
He was the first of three children. His father joined the Army during World War II, so Tommy spent his early days under the care of his mother and grandparents.
As a youth he enjoyed basketball, baseball, soccer, fishing and hunting in Hardwick, Vermont. His parents owned the Hardwick Department store on Main Street. In 1959 he enlisted in the Navy, and with dedication he served our country for four years.
In 1963 he married his high school sweetheart, Alberta Kinney in Hardwick. They had four children, Tammy, Tj, Andy and Larry. He settled his family on a small farm outside of Burlington, Vermont. His love of fishing and hunting sparked a dream to head west and explore.
Tom and Alberta decided to move to Montana in 1973 - what an adventure it became. From living in a tent while looking for a home to buy, later settling in Columbia Falls, outside of Glacier Park their dream began to take place. Exploring all goat trails they could, with four children in tow, camping, hiking, fishing, hunting and exploring took place every chance they had.
They were true pioneers; living off the land was their way of life. Tom was a very successful hunter, bagging numerous deer, black bear, 27 elk and even a cougar. He provided for not only his family but friends as well. He dreamed of having his own sporting goods store and after a few years working hard on the Alaska pipeline in the late 1970s, he was able to purchase Glacier Guns, in Columbia Falls.
He renovated the building and named the shop Triple F Sports or "Fur, Feathers and Fins". Being a family business everyone worked at the shop. Guns, tying flies and making fishing tackle, writing fishing and hunting licenses became second hand to all of us. Tom had the store for eight years and then started his own wholesale fishing tackle business, "Ducky Special Tackle" and manufactured steelhead fishing tackle for 14 years, distributing to three states. Dad was competitive and taught us all how to play cribbage, we learned to count by 15's and many an hour was spent on a rainy camping or hunting trip playing cards or Yahtzee. Christmas Eve was spent having Yahtzee tournaments, eating a special treat-shrimp cocktail and walking to Mass in the snow.
Tom was the consummate storyteller and spun many a true story around the campfire. He spent hours teaching young people how to hunt, fish and survival skills in the wilderness. And all four of his children have many memories from scouting, hunting and fishing with Dad. Tom was blessed with dearly loved in-laws, nieces and nephews as well as many treasured hunting and fishing friends, including dear friend Nolan Cox who dubbed Tom "Superguide"- and dear fishing buddies and pool partners in Florida, where he later retired.
Tom passed in Florida after a stroke and short battle with cancer and is with the Lord. He was proud of his family and is survived by his wife, Alberta of 57 years; his sister Sue Ayers (Dick); his brother Richard Lefebvre (Margaret); and his children, daughter-Tammy Hirsch (Gary); and three sons, TJ, Andy (Lori); and Larry (Selah); and his 13 grandchildren, Brandon, Jenifer, Chantel, Lucas, Ethan, Alicia, Jordan, Shealyn, Abigail, Jonathon, Katelyn, Joshua and Beau. His is also survived by 10 great grandchildren, Aunna, Waylon, Jalan, Oliver, Averie, Finley, Brody, Anneka, Charlotte and Theo. A memorial service is planned later this summer in Montana. The family wishes to thank all those who cared for Tom over the years and during his hospital stay. In lieu of flowers, please donate to your local Cancer Society or charity of your choice.
---