Ruis looks to pare down Nucleus project, remodel bank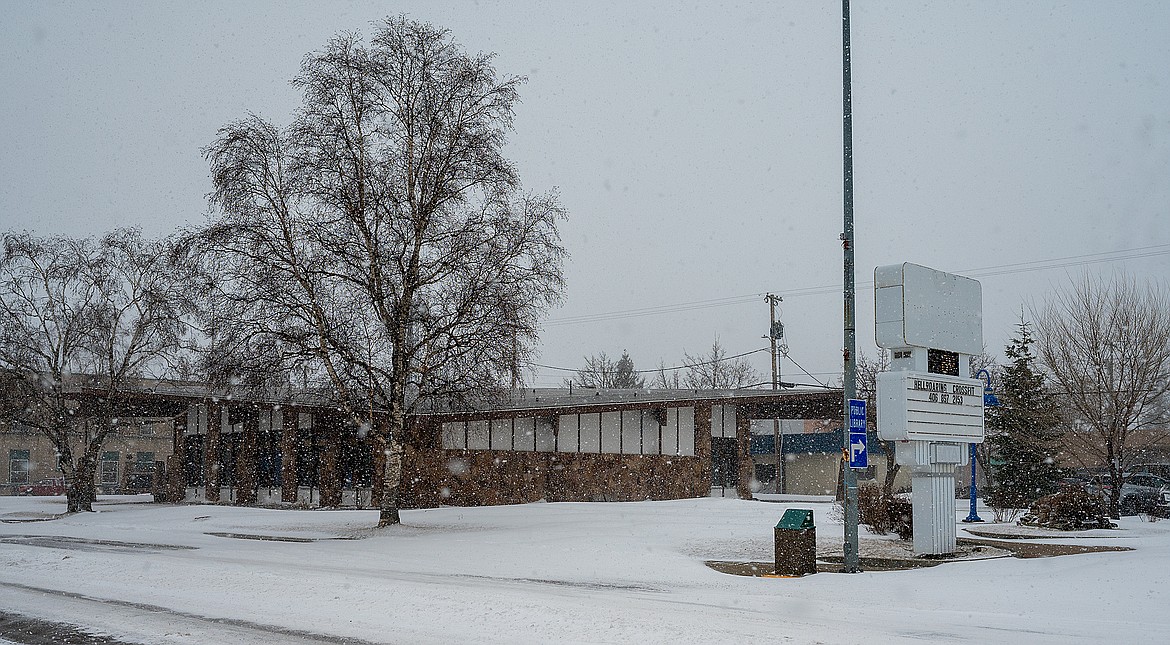 The Columbia Falls City-County planning board approved a new development for the former Bank of Columbia Falls block last week. It is currently home to Hellroaring Fitness and is owned by developer Mick Ruis.
by
CHRIS PETERSON
Editor
|
July 29, 2020 5:07 AM
Developer Mick Ruis has submitted plans that scale down a development he had proposed for the center of Columbia Falls off Nucleus Avenue.
The new plans with two different options would only build a new building on the north end of the lot in the center of the city and would remodel, instead of tear down, the former First Citizens Bank.
The original plan called for a two large buildings that included a gym complex, a pool, multiple apartments and a steakhouse, among other amenities.
"Due to the recent Covid-19 pandemic and further economic review of the proposed project it has been determined that putting a series of residential units over a gym and pool space and another building with residential units over commercial and open parking spaces became economically unfeasible," Ruis noted in his application.
Option "A" according to plans submitted by Ruis would remove the gym and pool from the north building. It would provide 48 under building parking spots with access to the garage through the existing teller building location and tunnel system. The former bank building and blue building with its surface parking would remain as is with the current parking counts of 22 spots. In this proposal, 70 parking spots would be provided.
In option "B," they'd remove the existing blue building (which is to the west and was formerly law offices) and provide surface parking on the southeast portion of the block. That layout would provide 62 parking spaces. The existing tunnel system, which went from the old bank to the drive-up teller, would be reviewed to see if it can meet the required loading to park and drive over it based on city and code requirements. If it cannot, it would either be modified to allow the required loading or removed as required. No parking spots are required in either option under the zoning.
Under the new plan, the north building would have 48 residential units with 15 two-bedroom units on both the second and third floors and 18 studio or one-bedroom units on the west half of the first floor.
The east side of the building would have 7,500 square feet of commercial space on the first floor facing Nucleus Avenue.
The application requires an amendment to the original planned unit development. The Columbia Falls City-County planning board will take up the application and hold a public hearing at 6:30 p.m. at its Aug. 11 meeting.
The city will has been setting up remote meetings for people who don't want to attend in person. Contact the city for procedures for signing up.
---